back to grid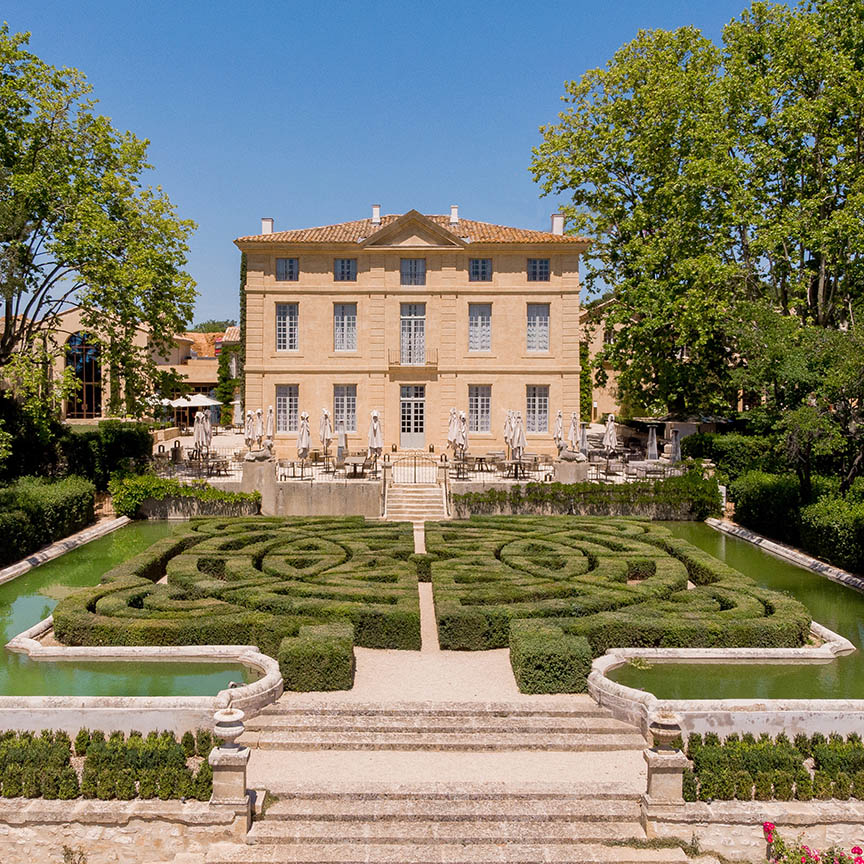 Best Venues for a Destination Wedding in Provence
November 3, 2020
Provence…synonymous with Rosé and lavender. Fields of the aromatic purple flower extend for as far as the eye can see. What people forget is the lavender fields are usually complemented by equally majestic, never-ending fields of towering sunflowers. All of which is constantly being tended to by millions of bees which are some of the top culinary artists of the land – crafting a lavender infused honey that is sure to show up in many recipes of the gourmet restaurants in the region. And of course Provence provides as much as Rosé as you need to keep you cool under that southern French sun. If the chilled, fruity wine isn't your thing though and your palate enjoys a little extra depth, then fill your glass with garnet colored juice of Syrah, Grenache and Mourvèdre from the famed region of Châteauneuf du Pape. This particular area truly opens the door to the history of the region, situated just 25 minutes from Avignon. The medieval walled city of Avignon is a Unesco site where you can visit the Palais des Papes – Covering 15,000 square meters, the palace is the biggest medieval Gothic building in Europe and the largest Gothic palace in the world. For some more local trivia, the Avignon city walls constitute the 2nd longest continuous wall in the world, after the Great Wall of China.  This is all to say that the region of Provence has a little bit of all the wonderful things that make France such an amazing place for a destination wedding.
The region of Provence incorporates the most southeastern section of the country from Italy to Marseille, and a bit south of Lyon. It includes the French Alps and your major cities within proximity of the top wedding venues would be Avignon, Aix-en-Provence and Nice. We spent a week exploring this popular destination wedding location and tried to do as much research for you as possible to find Best Venues for a Destination Wedding in the Provence. We've collected photos and video to give you the experience of being there, and we also gathered some important details for these venues that will help in your wedding planning.
While the following is certainly not a comprehensive list of wedding venues in the South of France, it does include many of the most popular. Unfortunately not all of the venues had reopened yet during our visit due to Covid-19. Hopefully this gives you a good idea of what's possible for hosting your destination wedding in the South of France. If you'd like to work with an English-speaking photographer then contact us now! After viewing the images you'll come across some information on how to get to this region from the US.
Web: https://chateau-estoublon.com/privatiser/
IG: http://www.instagram.com/chateau.estoublon
Google Map: https://goo.gl/maps/7qG6mv43iRSMa8Xf7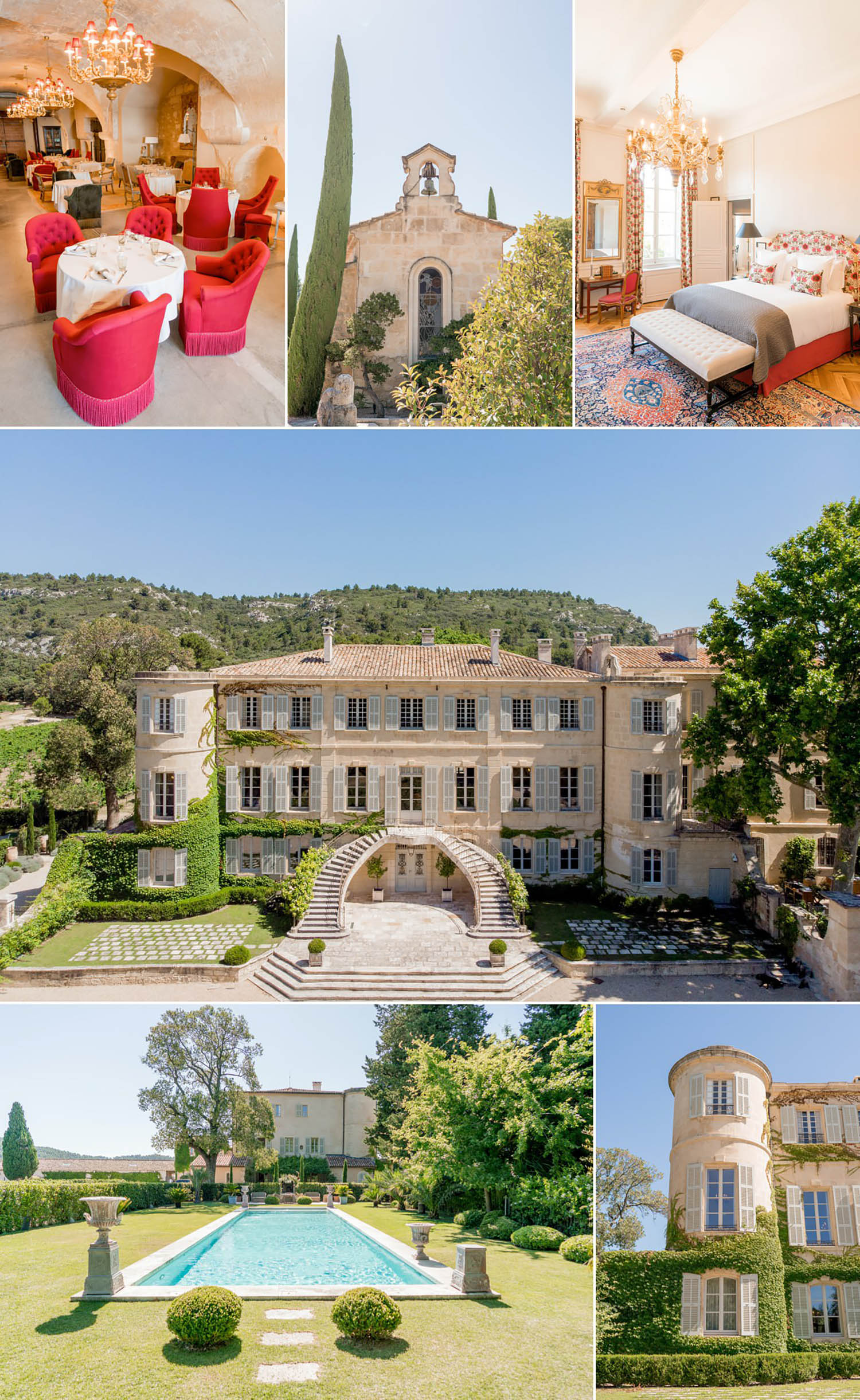 Web: https://www.chateaumartinay.com/en/private-booking/
Instagram: https://www.instagram.com/chateaumartinay/
Google Map: https://goo.gl/maps/WsNp9TNHwTzPM6P27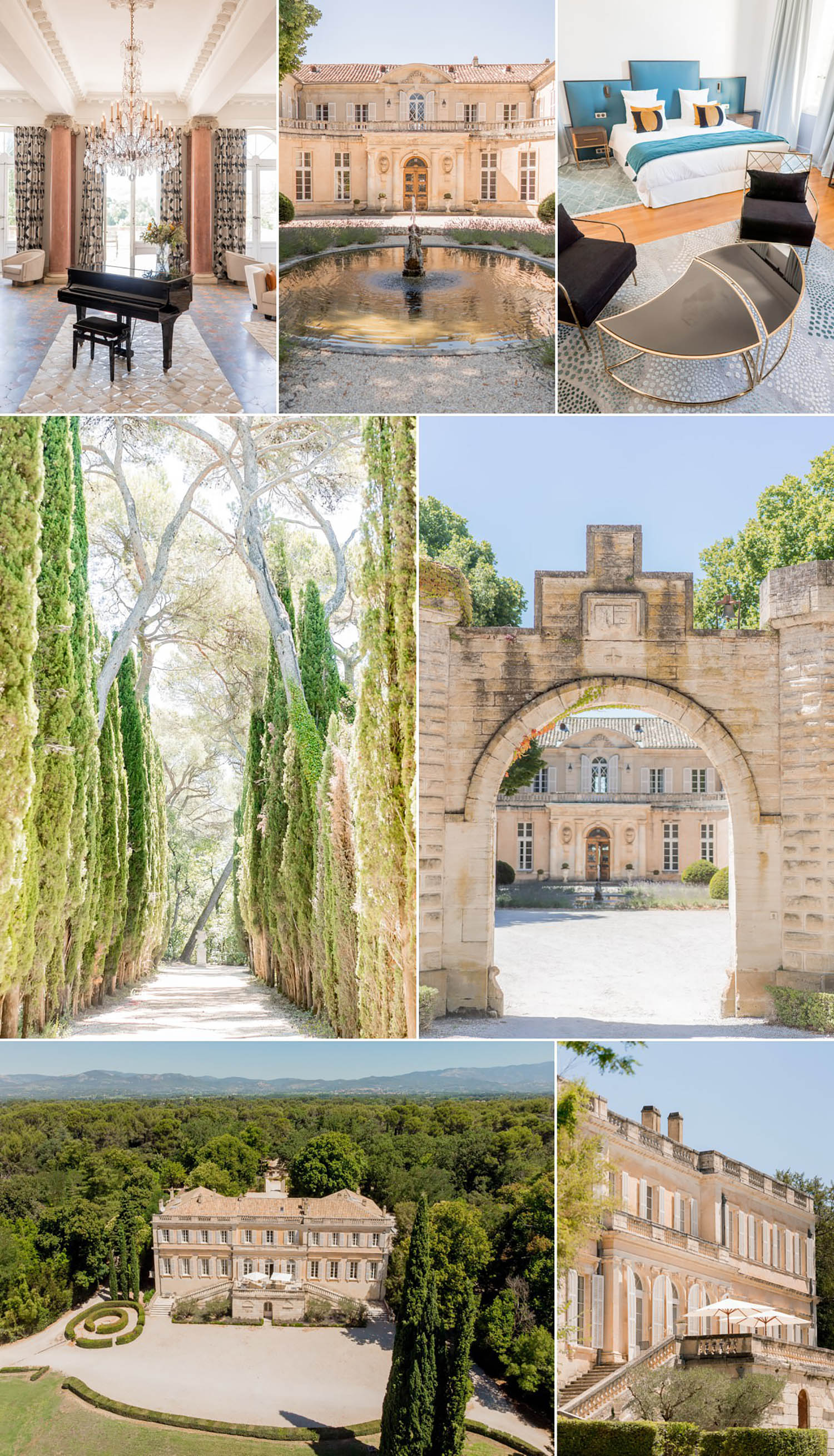 Web: https://chateaudelagaude.com/realisez-vos-evenements
Instagram: http://www.instagram.com/chateaudelagaude
Google Map: https://g.page/chateaudelagaude?share
Web: https://airelles.com/en/destination/gordes-hotel/wedding-hall-seminar-private-events
Instagram: https://www.instagram.com/airellescollection/?hl=fr
Google Map: https://goo.gl/maps/Nyu2eu2ahRWvwa7c6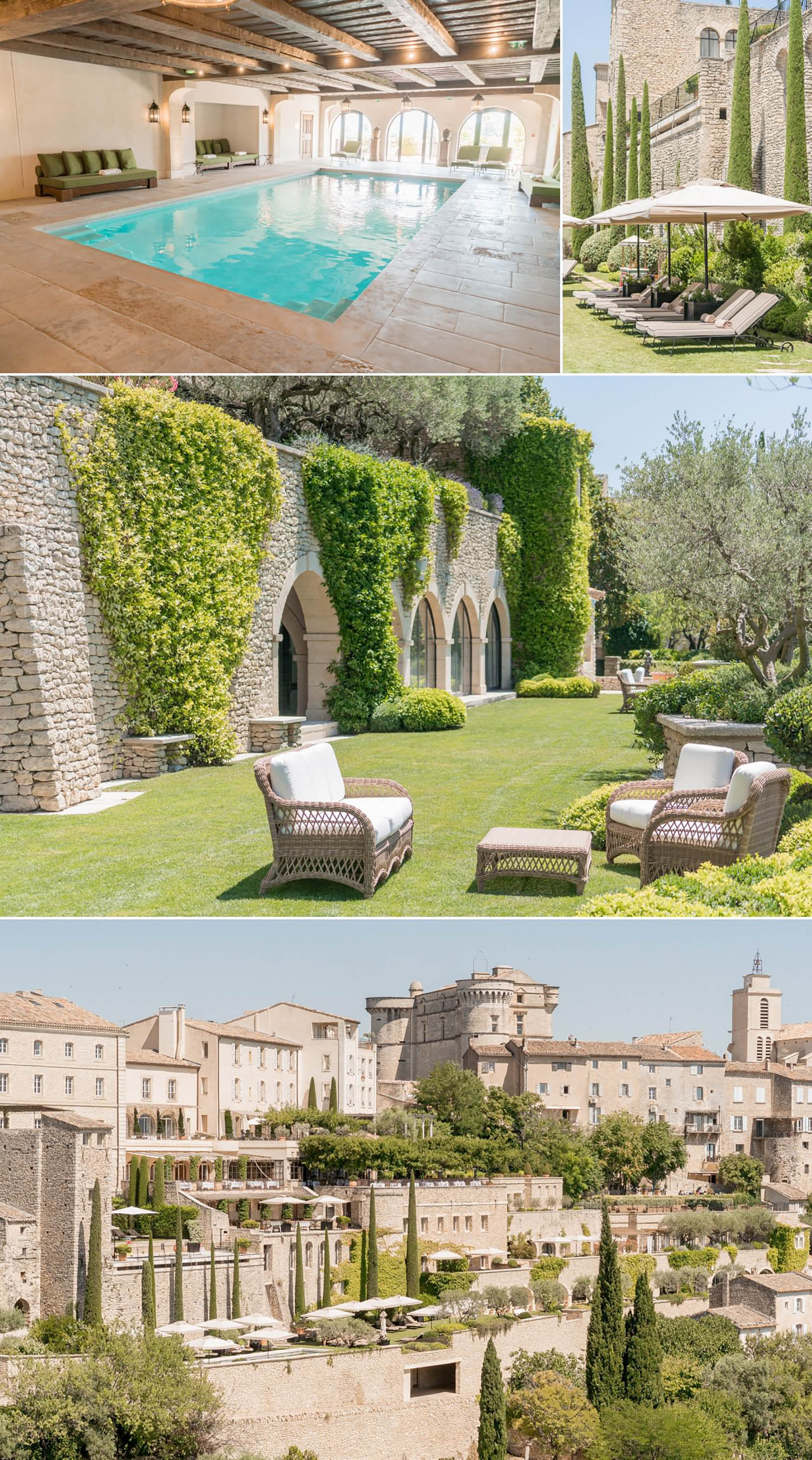 Web: https://fonscolombe.fr/en/events.html
Instagram: https://www.instagram.com/chateaudefonscolombe/
Google Map: https://goo.gl/maps/cSN9xNEkGTpVhgz17
Web: https://www.abbaye-saint-eusebe.com/en-fr/wedding-hall.php
Instagram: https://www.instagram.com/abbayesainteusebe/
Google Map: https://goo.gl/maps/tQvtD5FxQmB5yU1A9

Web: https://www.chateautalaud.com/lifestyle-experience.php
Instagram: https://www.instagram.com/chateau_talaud/
Google Map: https://goo.gl/maps/sWH2P771GZaxD512A
Getting to the Best Venues for a Destination Wedding in Provence
Sourced from: https://provencedays.com/getting-to-provence/
BY PLANE: Aix-en-Provence, Marseille, you should fly to Marseille Provence airport. For the Cote d'Azur/French Riviera you would fly into the Nice airport which has direct flights from New York, London and many European cities.For Marseille, if you are coming from North America, depending on the airline you choose, you will change planes in either London, Paris, Frankfurt, Madrid, Amsterdam or almost any other European hub for the short flight on to Marseille (90 minutes from London, 1 hour from Paris). If you're coming from the UK, you can fly direct from the main London airports and from some other cities around the UK in the summer months.
TGV train
France has an excellent fast train service called the TGV. In Provence there are TGV stations at Avignon, Aix-en-Provence and Marseille.Direct trains from Paris CDG airport get you to Avignon in 2 hours 40 minutes. Avignon and Aix-en-Provence's TGV stations are modern creations out of town, with plenty of car rental firms on site. Make sure you rent a car from the TGV station and not the regular stations which are in town. There are shuttle services from the normal station to the TGV station.The French national rail service is called SNCF, and the TGV trains are a part of that. You can book tickets online at sncf.com and collect them at the station from a machine using your reference number (English language is an option on these machines). At smaller stations there are no machines and you need to retrieve your tickets from the ticket office, so you need to go during working hours. Tickets can be retrieved whenever you like, whether 3 months or 3 minutes ahead of your departure.