back to grid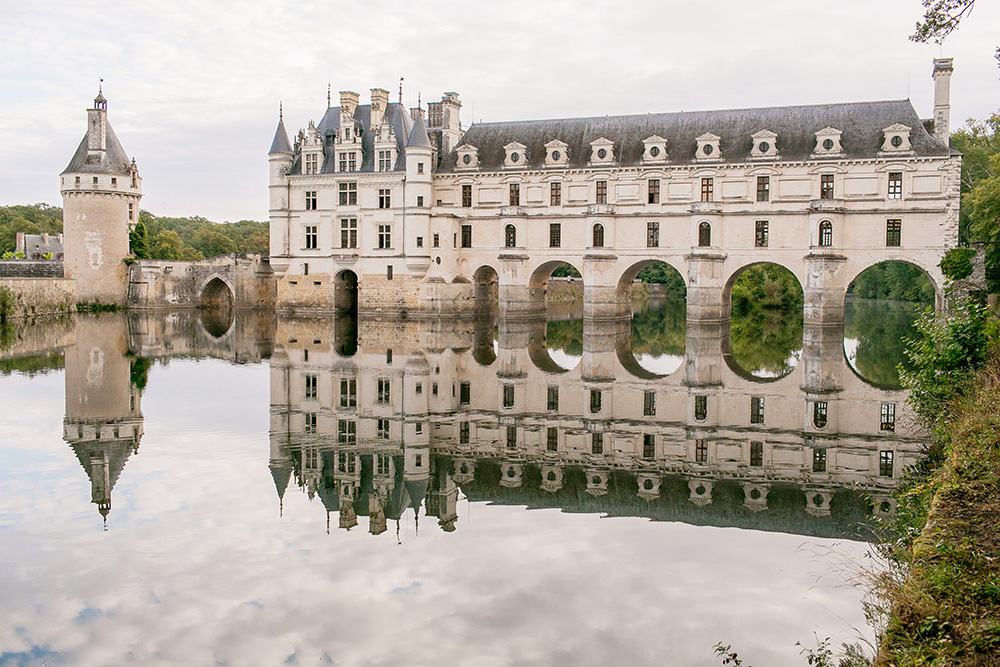 Loire Valley Chateau Tour | France | Travel With US
August 30, 2019
The Loire Valley is one of the must see areas when you visit France. It's amazing how much France has to offer, and to see how the areas vary is intriguing. It doesn't hurt that great wine follows you from region to region. 😉 We recently took a few days to explore the Loire Valley. (It was actually our dog's first trip out of Paris since moving to France, so he was quite excited for the adventure. He may make a cameo appearance below.)
We were specifically headed to Chateau Laborde St. Martin to photograph a wedding, which motivated us to explore the other fabulous chateaus in the region. Whether you're visiting France on vacation, or whether you're looking for the perfect wedding location, these chateaus are all worth a visit. It was super easy to get there from Paris. We always rent our vehicles near the peripherique in order to avoid driving within the city as much as possible. It was a short drive of 2-2.5hrs to the region. We were there during the beginning of September, so you'll notice the beautiful fall colors in the images below. Between chateaus we'd stop off in some of the small towns for lunch or to wander around.
We hope you enjoy the chateaus we visited below! There are also video highlights at the end with stunning drone footage you won't want to miss! We also visited Chateau Chambord which was stunning, but most of it was behind scaffolding while we were there, which meant we didn't end up with too many photos. Instead we had a picnic on the grassy area and watched people in medieval costumes ride around on horses. It was entertaining to say the least.
If you're getting married in the Loire Valley region, we'd love to discuss photographing or videoing your wedding!
The chateaus in order of appearance are Chateau Chenonceau, Chateau La Bourdaisiere, Chateau Laborde St. Martin, and Chateau d'Artigny.
A few more notes about these chateaus. I'm not for certain if weddings are permitted at Chateau Chenonceau, but the tour of the chateau is nice regardless. The other three chateaus listed include lovely accommodations for your stay, as well as wedding options. Be sure to scope them out!