back to grid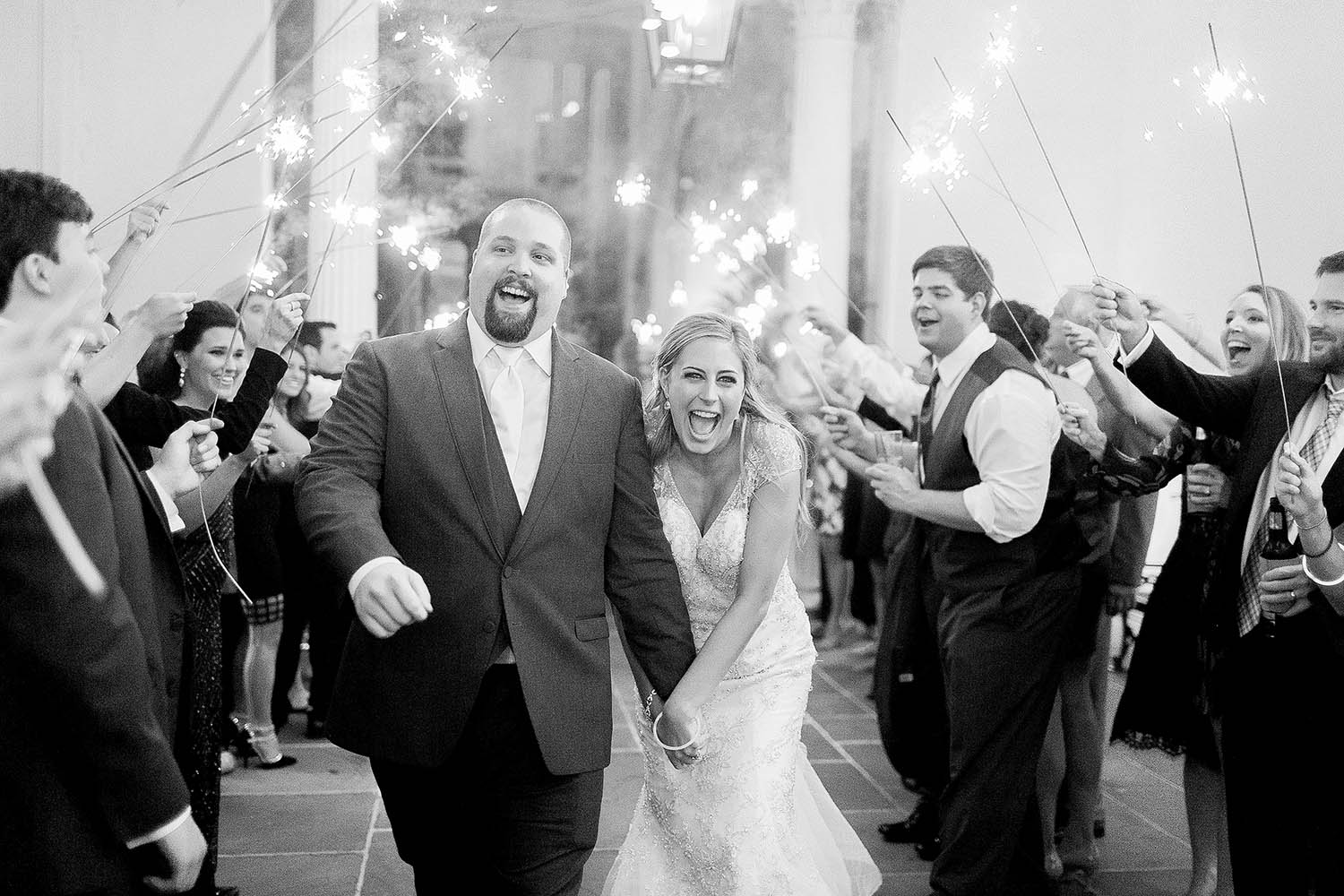 St. Louis Cathedral and Board of Trade Wedding | New Orleans |Courtney and Philip
November 20, 2015
We are always excited to photograph a New Orleans wedding at the Omni Royal Orleans, the St. Louis Cathedral, and the Board of Trade, but when you throw in an exceptional couple, it's an even better day!  Courtney and Philip's wedding day was a joy to capture.   Courtney always has an infectious smile ready and waiting at a moment's notice.  I love her smile and her laugh.  She's a super sweetheart.  And Philip, he's awesome too – laid back, and willing to do anything to make Courtney feel loved.  The two of them complement each other perfectly.  It's easy to be around them.
Preparation was at the Omni Royal Orleans, and was seamless as we were able to do portraits nearby, and then load up in the transportation and head over to the cathedral.  Luckily, we didn't get caught up in too much of the traffic from Krewe du Boo.  The police officers were ready with a plan before and after the ceremony.  The ceremony was beautiful as always.  I just love Courtney and Philip's expression as they walk out the aisle shortly after saying, "I do!"  I also love the photo of her mom embracing her by the Rolls Royce as soon as they exited the cathedral.  (this one is in the photog favorites in the main gallery)
Once they made it to the Board of Trade for the reception, it was time to party the night away.  Robyn, with Blue Skies Events Nola kept the day running smoothly, and made sure the reception was flawless.  The Board of Trade looked absolutely incredible!  We had popped in on the way to the Omni earlier in the day and Ashley with Nola Flora was busy making the courtyard look perfect.  It looked stunning!  Such wonderful decor you guys!  And what a party! Your dance floor was full pretty much the whole time.  That's the best kind of reception to have.  We loved every bit of your day, right down to the sparkling departure, and your mom's embracing and waving to you both as the Rolls pulled away.
Thank you so much for including us in your day!  Enjoy!
Contributing Artist:Event Design/Coordination:Robyn Sedgebeer- Blue Skies Events Nola  Preparation Location: The Omni Royal Orleans, Ceremony Venue: St. Louis Cathedral, Reception Venue:  The New Orleans Board of Trade, Hair: Nicole Pigeon, Makeup: Katie Malone, DJ/Band: The Wise Guys, Catering: Pigeon Catering, Florist: Nola Flora, Videographer: Terrington Films,  , Stationery/Calligraphy: Exquisite Events, Lighting: Firefly Ambiance, Cakes: The Royal Cakery, Wedding Rings: Brides Ring: Ramsey's, Grooms Ring: His Grandfathers, Bride's Gown Designer: St. Patrick, Bride's Gown Store: Bustles and Bows, Bridesmaids' Attire Designer: Adrianna Papel, Groom & Groomsman's Attire: Johns Tuxedos, Miscellaneous:   Ice Sculpture- I Cut Ice , Koozies- Lu Lu Roniger- Name It
See Courtney & Philip's wedding features here:
New Orleans Wedding Magazine – Courtney + Philip Fountain of Love
Borrowed & Blue – Lush Pink & Purple Ballroom Soiree
Knottsvilla – Radiant Orchid Louisiana Wedding