back to grid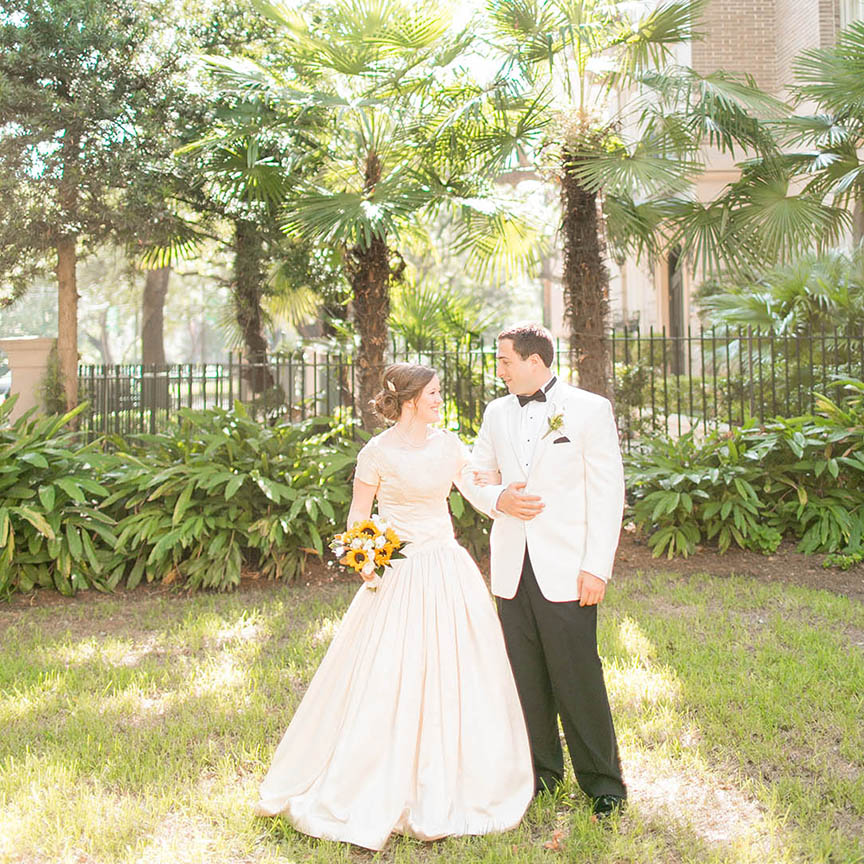 The Columns Hotel Wedding | New Orleans Photographers |Ellen and Nate
October 16, 2015
What do you get when you cross a poet and a fiction writer with The Columns Hotel in New Orleans?  Only the best ingredients for a wonderful wedding recipe!  Add in a wedding dress passed down from mom, extremely unique wedding rings, a groom in an ivory coat with black bow tie, an intimate gathering of family and friends — and you won't be able to stop smiling!
We thoroughly enjoyed our time with Ellen and Nate and their families.  The day began at The Columns Hotel on St. Charles Avenue.  I was so excited when I walked in her suite to see such wonderful light, and amazing textures and antique details all throughout the room.  Everything was so laid back with the preparations, with a few threats of tears from the bridesmaids and Ellen's mom.  You could feel the immense joy in that room!  It's why I love my profession, who wouldn't want to be surrounded with such feelings of love?!
Ellen and Nate shared an adorable First Look in front of the hotel.  The light was gorgeous, and although it was very hot, the two of them were troopers, which meant we were able to get some beautiful photos of them together.  We actually were running right on schedule or a little early when we wrapped up the formals.  It's rare that the bride gets to take a few minutes to truly collect herself, but Ellen and her family were sitting around visiting with one another as they waited for the limo to come back and pick them up.  Then it was off to St. Mary's Assumption Cathedral in the Irish Channel.  This cathedral is one of my favorites.  It feels like it should be in Europe!  The inside is exquisite!  And Ellen and Nate were engaged just steps from the church, which was why they wanted to get married there.  They had a wonderful Catholic/Jewish combined ceremony.  I love when both religions can be recognized and appreciated in harmony with one another.  Plus it was really cute watching Ellen giggle as she circled Nate seven times (I think).
After the ceremony it was time to celebrate the couple!  It couldn't have started off any better than Ellen popping a bottle of champagne for the first time!  I still remember the first time I popped a bottle, so it was so cute watching her work through it!  🙂  It's the little things that make me happy!  Haha!  The party was going from the moment we arrived until the couple departed with a second line led by Big Fun Brass Band and sparklers.   It was truly a magical day for two wonderful people!  I know without a doubt that they enjoyed themselves to the fullest.  We were blessed to be a part of your celebration.  Thank you for allowing us to document your day.  Enjoy!
Contributing Artists:Preparation Location and Reception: The Columns Hotel, Ceremony Venue: St. Mary's Assumption Church, Hair/Makeup: Flawless Bride, DJ/Band: Big Fun Brass Band, Florist: L. Wayne Christenberry – Evergreen Florist, Stationery/Calligraphy: Save the Date & Invitation – Magnolia Press, Cakes: Kaykes by Kay Dragges (wedding cake) and La Louisiane Bakery (groom's cake), Wedding Rings: Doron Merav, Bride's (and Bridesmaids') Jewelry: designed by my aunt Anne Onstott, Bridesmaids' Attire Designer: Elise Ryan, Bridesmaids' Attire Store: Asos, Men's Attire: Al's Formal Wear, Miscellaneous: Hairpieces – A Pocket of Posies; Garters – GibsonGirlGarters