back to grid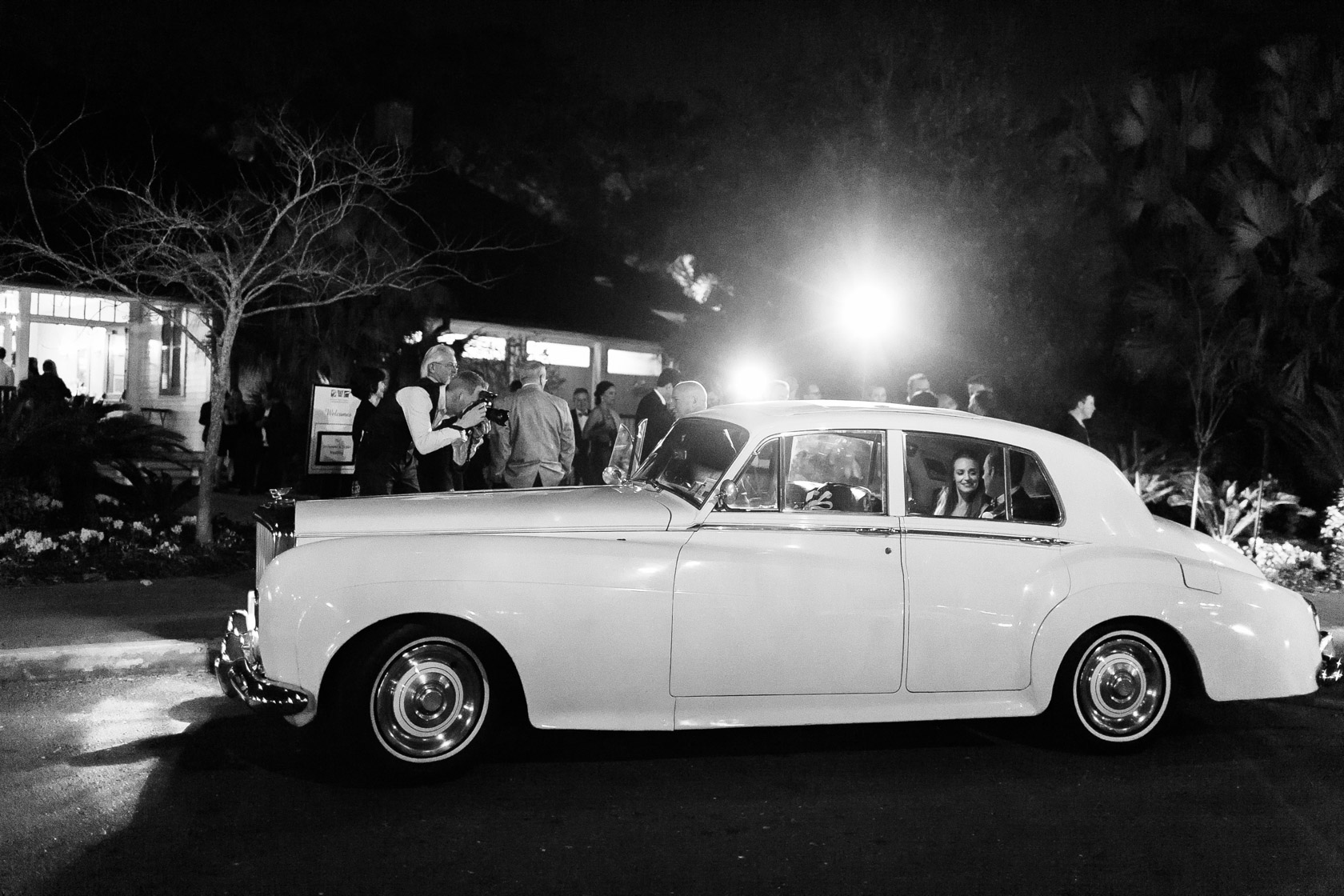 Audubon Clubhouse Wedding | New Orleans Photographers | Angela and Clay
March 17, 2016
If I'm not mistaken, I think Angela and Clay would likely tell you they had the "perfect" day on their wedding day!  The wedding day itself was preceded by a surprise second line when they arrived at the Swamp Exhibit at the Audubon Zoo the night before.  They were so surprised when they saw us there.  I honestly can't remember anything that went wrong on their wedding day.  I'm sure there may have been a small mishap or two, but that's the thing, something will almost always go wrong, but nobody else usually has a clue.  It's been wonderful getting to know the pair, they feel like old friends now.  They are both so laid back and sweet, and so trusting of what we do.  This always allows us to relax and do our best work.
The day began in the most gorgeous of suites at The Roosevelt downtown.  Everything ran like clockwork there, and soon after our arrival it was time to load the bus and head to Audubon Clubhouse for the couple's first look.  Clay's expression when he saw his bride was precious.  We allowed them to have a few minutes together before starting their formal photos, and eventually joined the rest of the wedding party and family to wrap up all of the photos before the ceremony.  I adore the photo of the ring bearer and flower girl below!  I know their mom is going to treasure this image for years to come.  It's such a priceless and timeless image.
The ceremony under the Oak trees at Audubon Clubhouse was absolutely breathtaking, and the weather was perfection!  It was an incredible atmosphere, and oh so romantic.  There are many photos that stand out to me, but I also love the one where they walked out under the trees, and you can see the ceremony set up and the clubhouse in the background.  Simply beautiful!  Once the I do's had been said, it was time to get the party started.  The pair danced the night away!  You'll feel like you know this pair after viewing their photos.  Their love of life and for each other can be evidenced in the photos where they are just "clowning" around.  Love them!
Thank you, thank you for allowing us to capture your day.  We were honored to be a part of it.  Enjoy!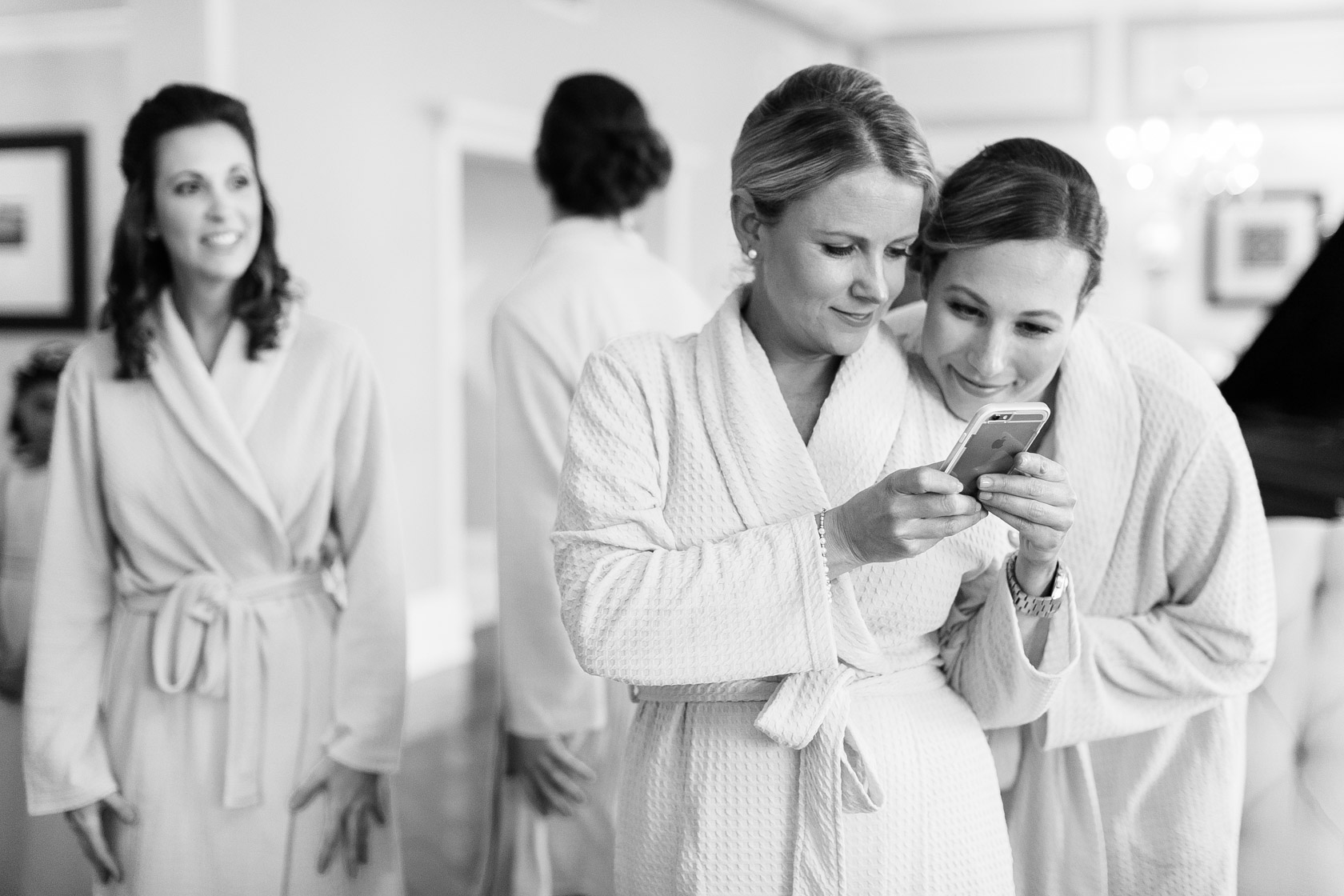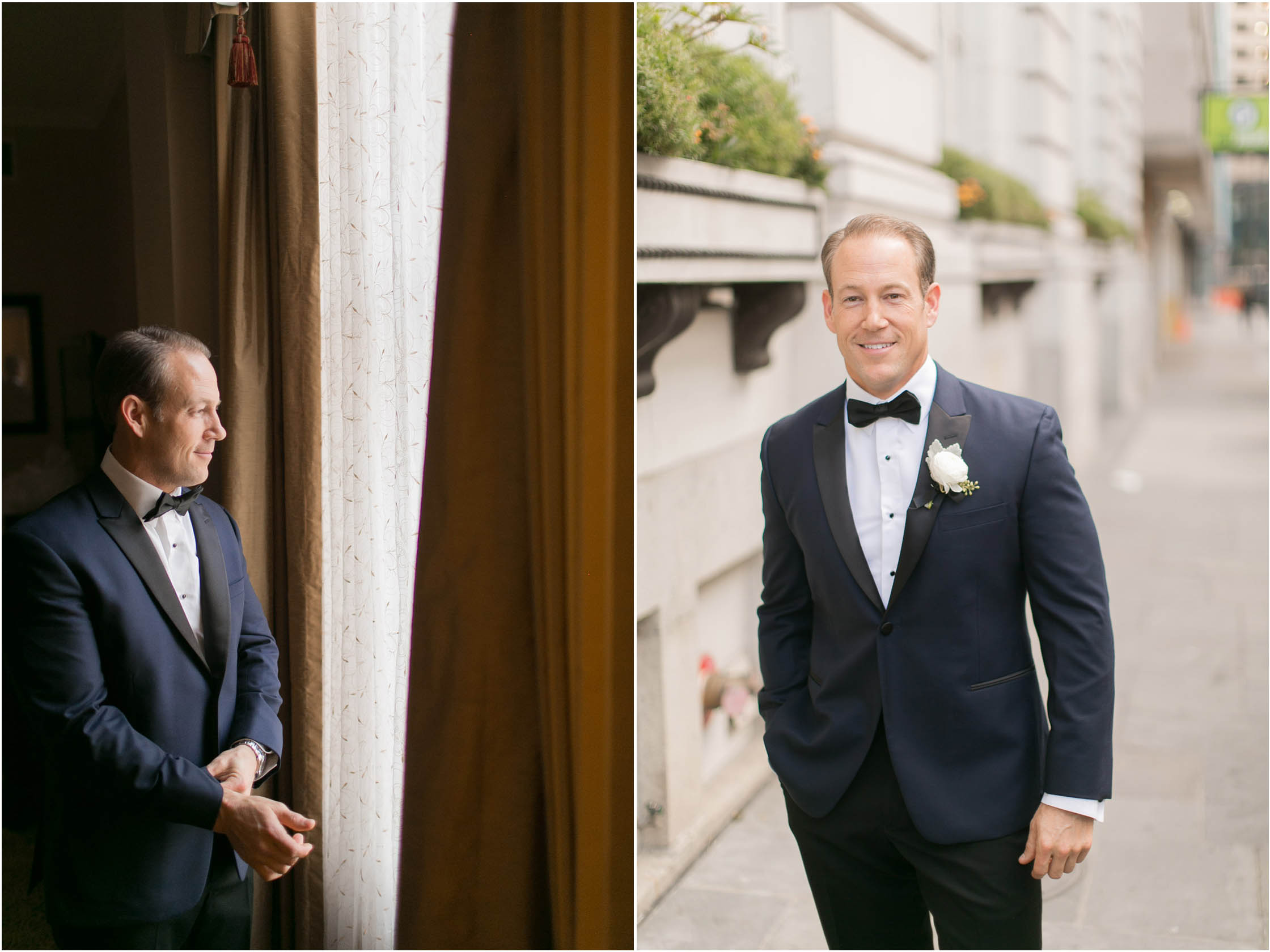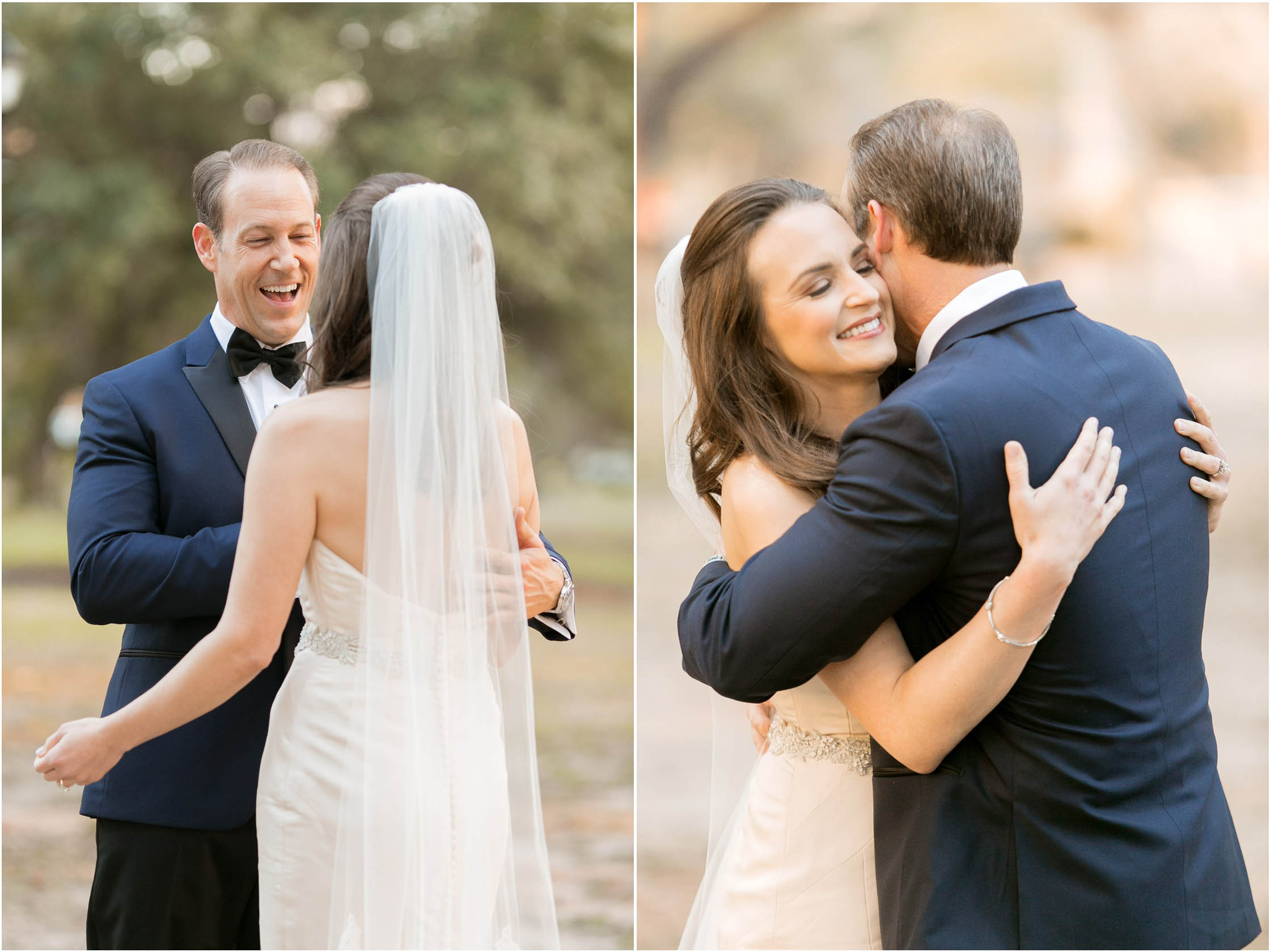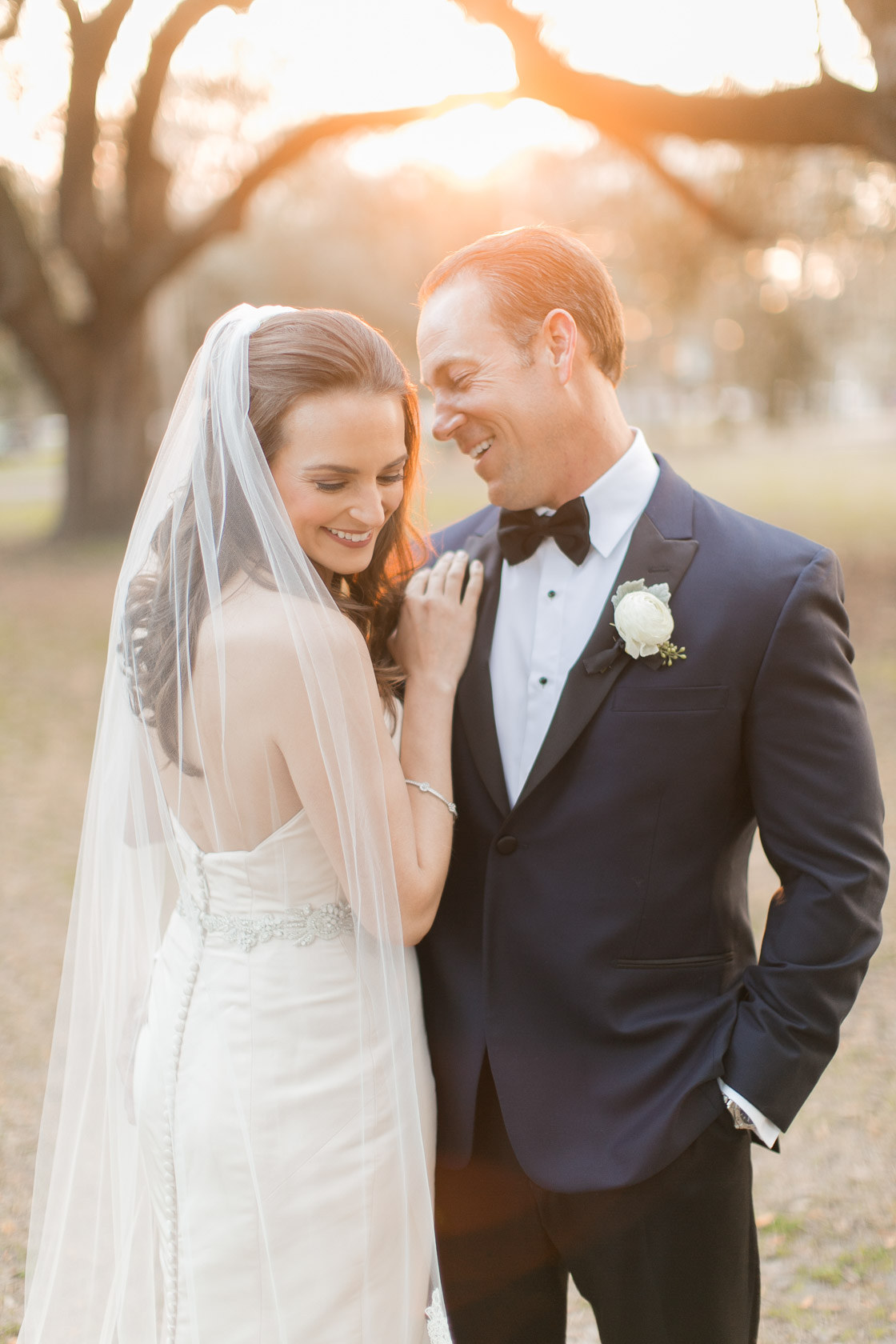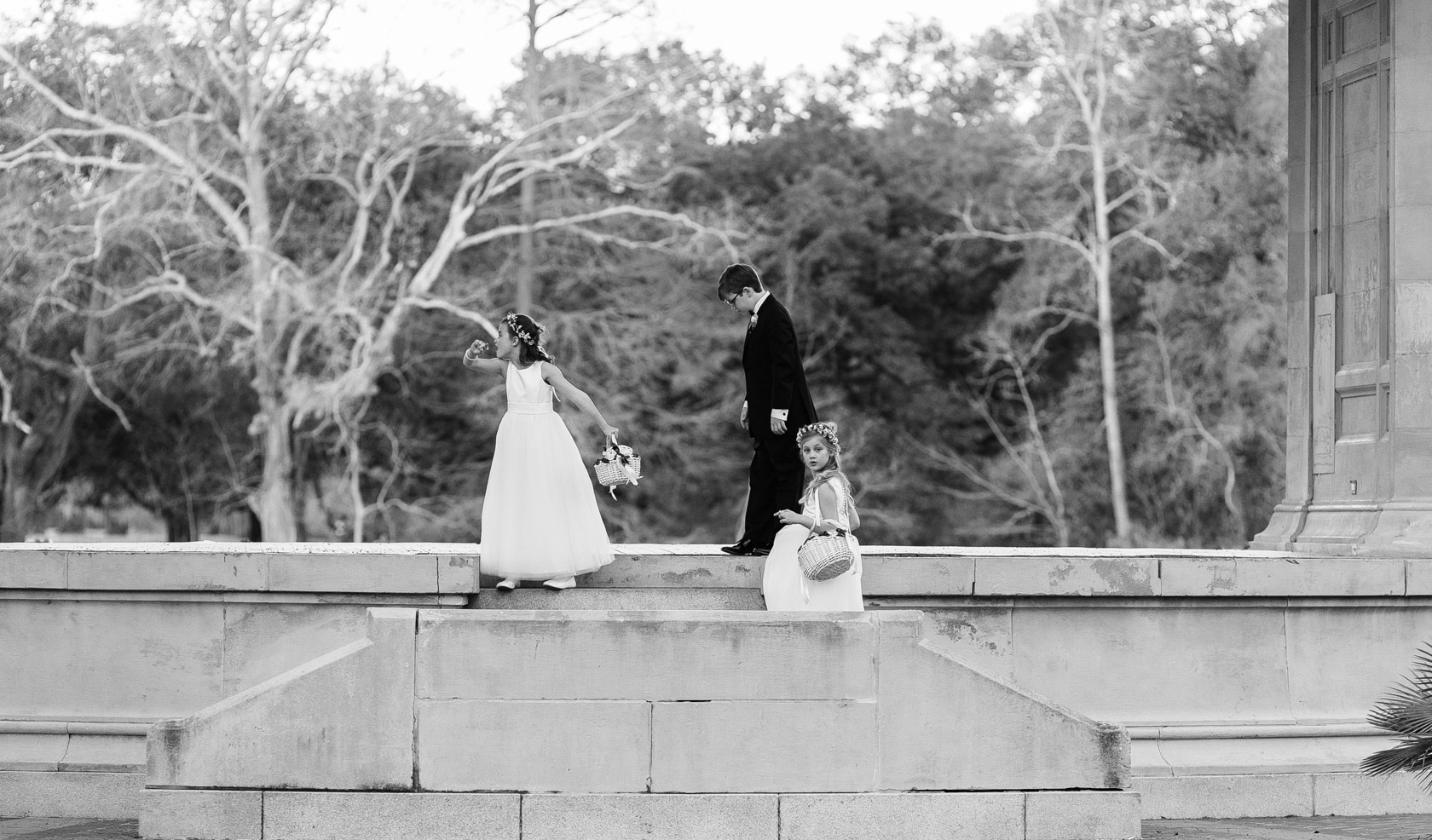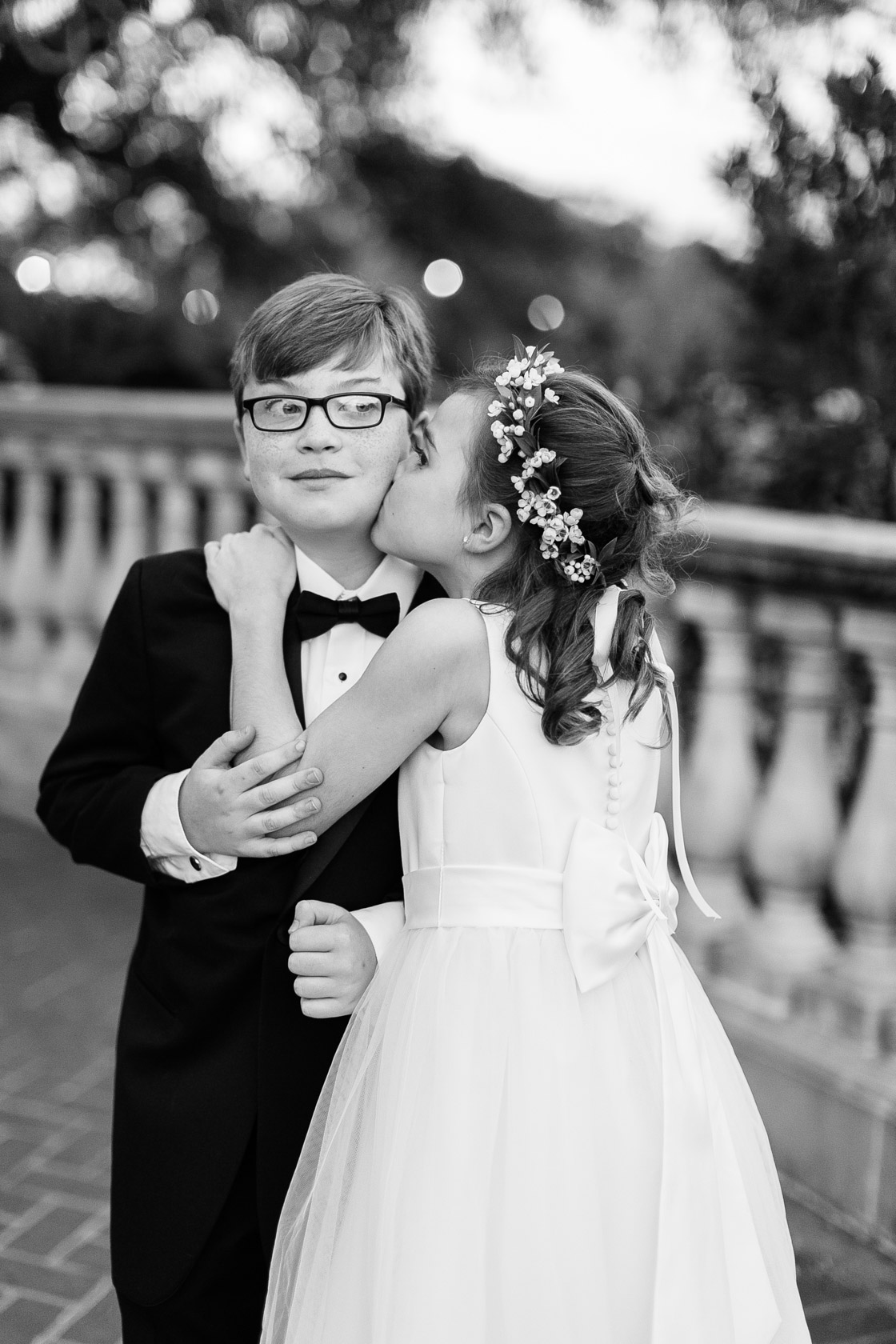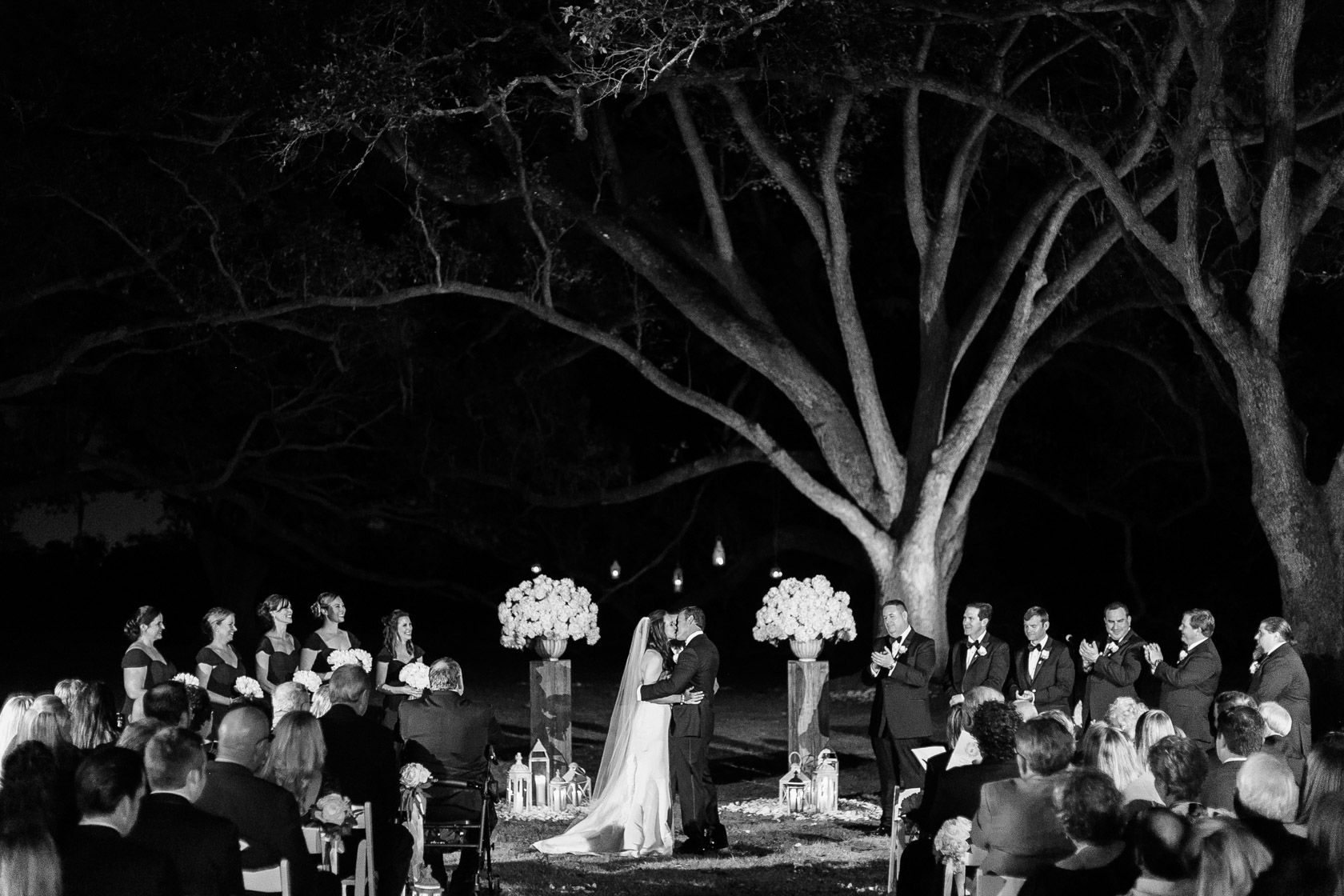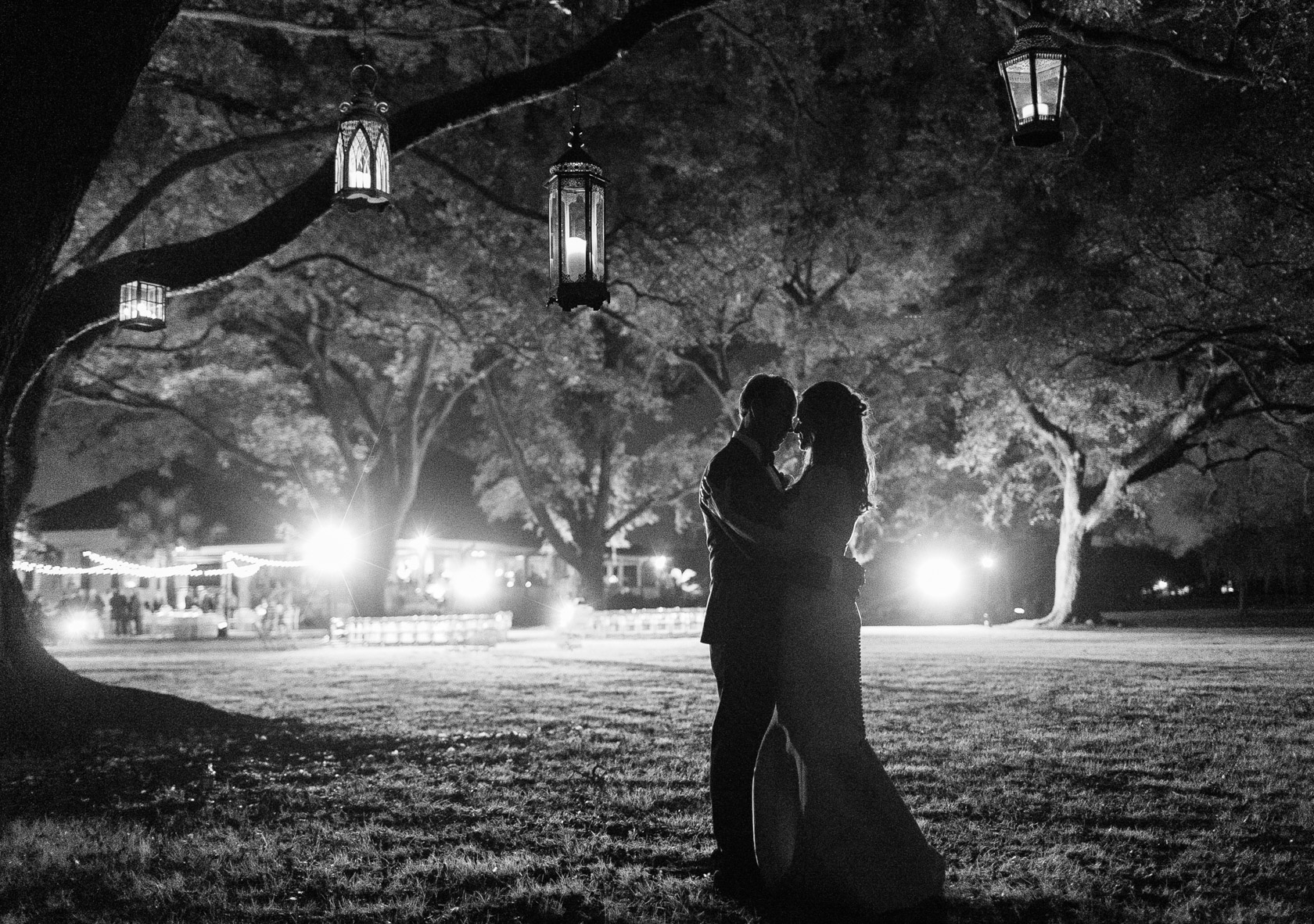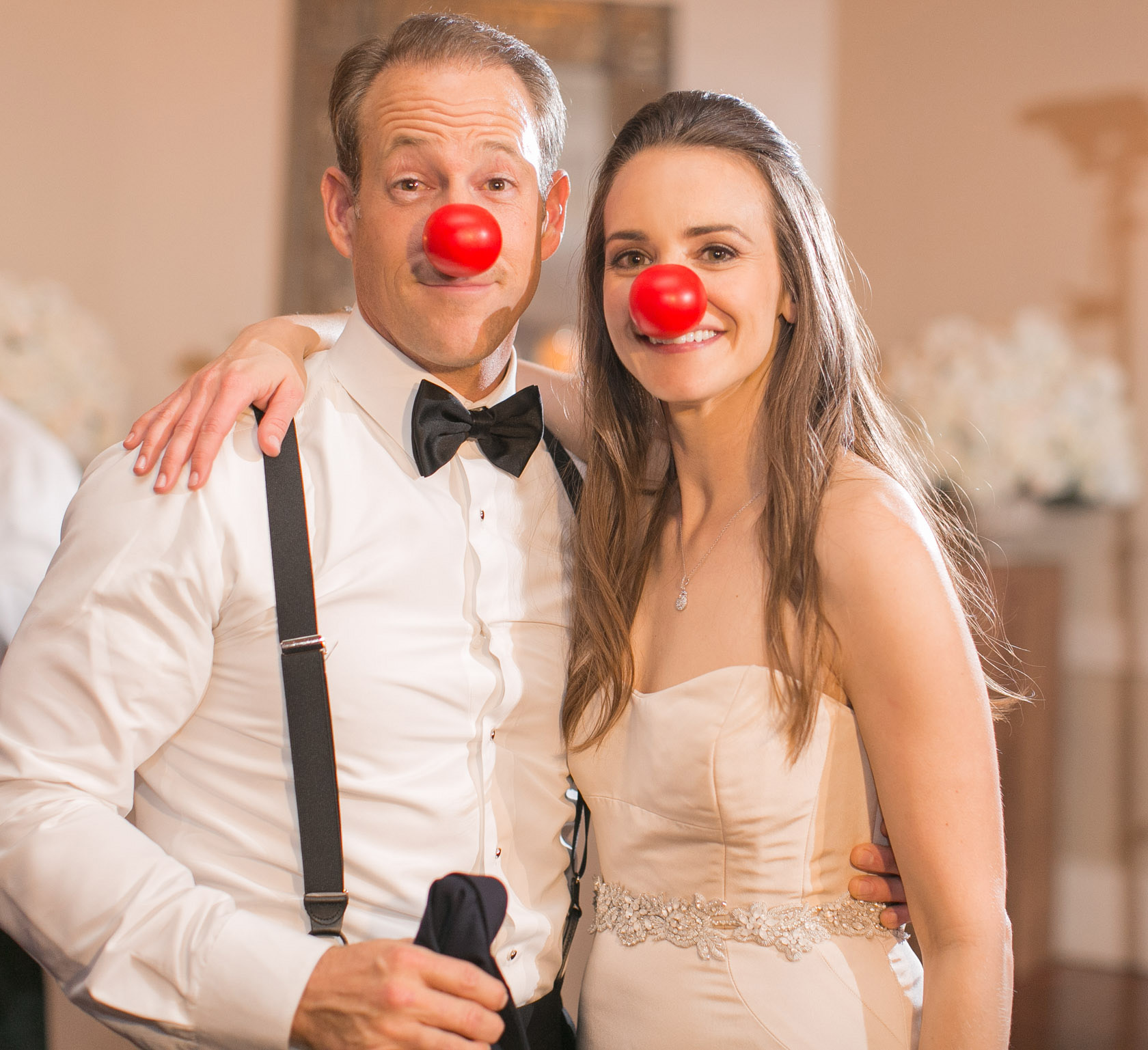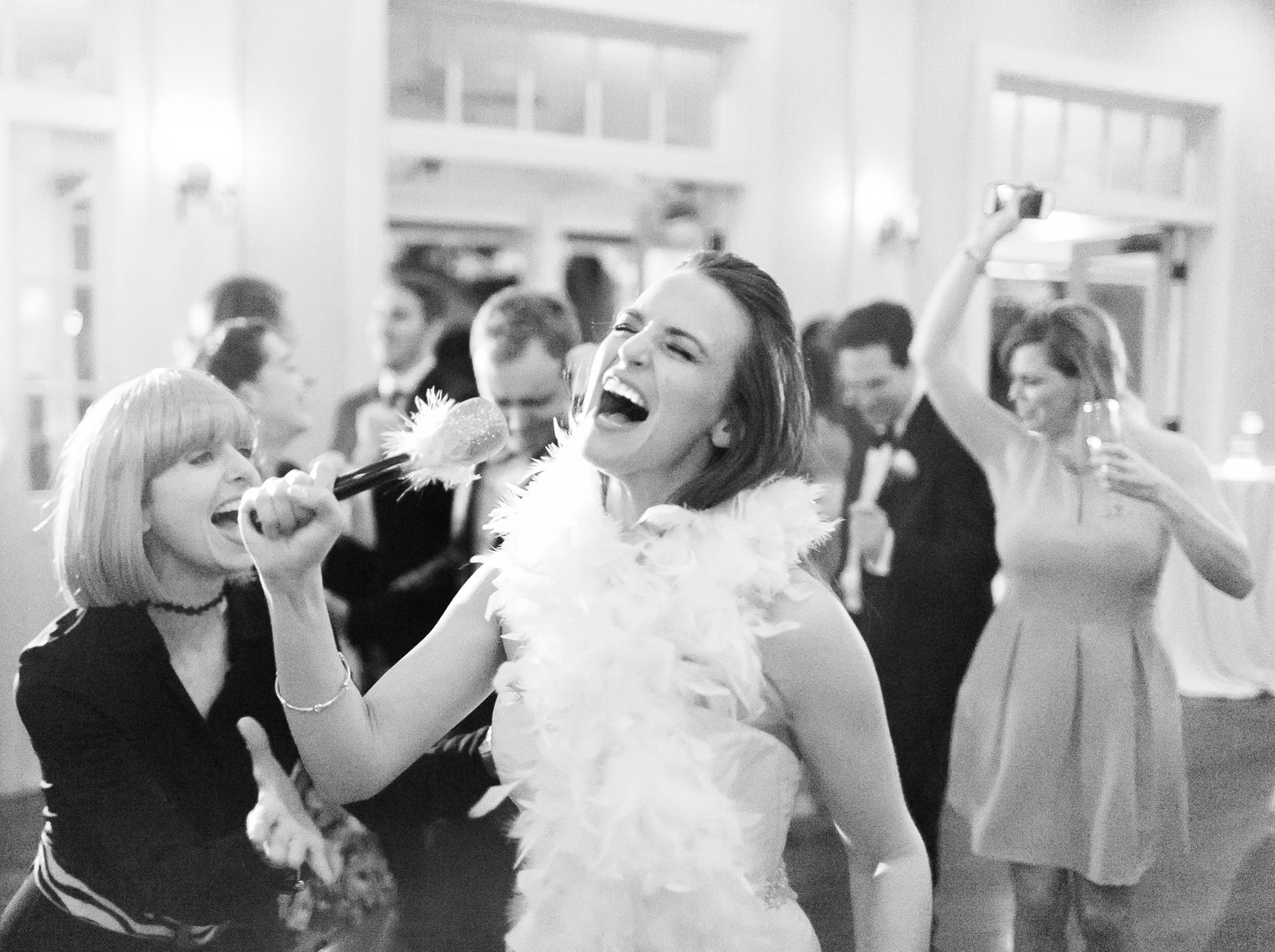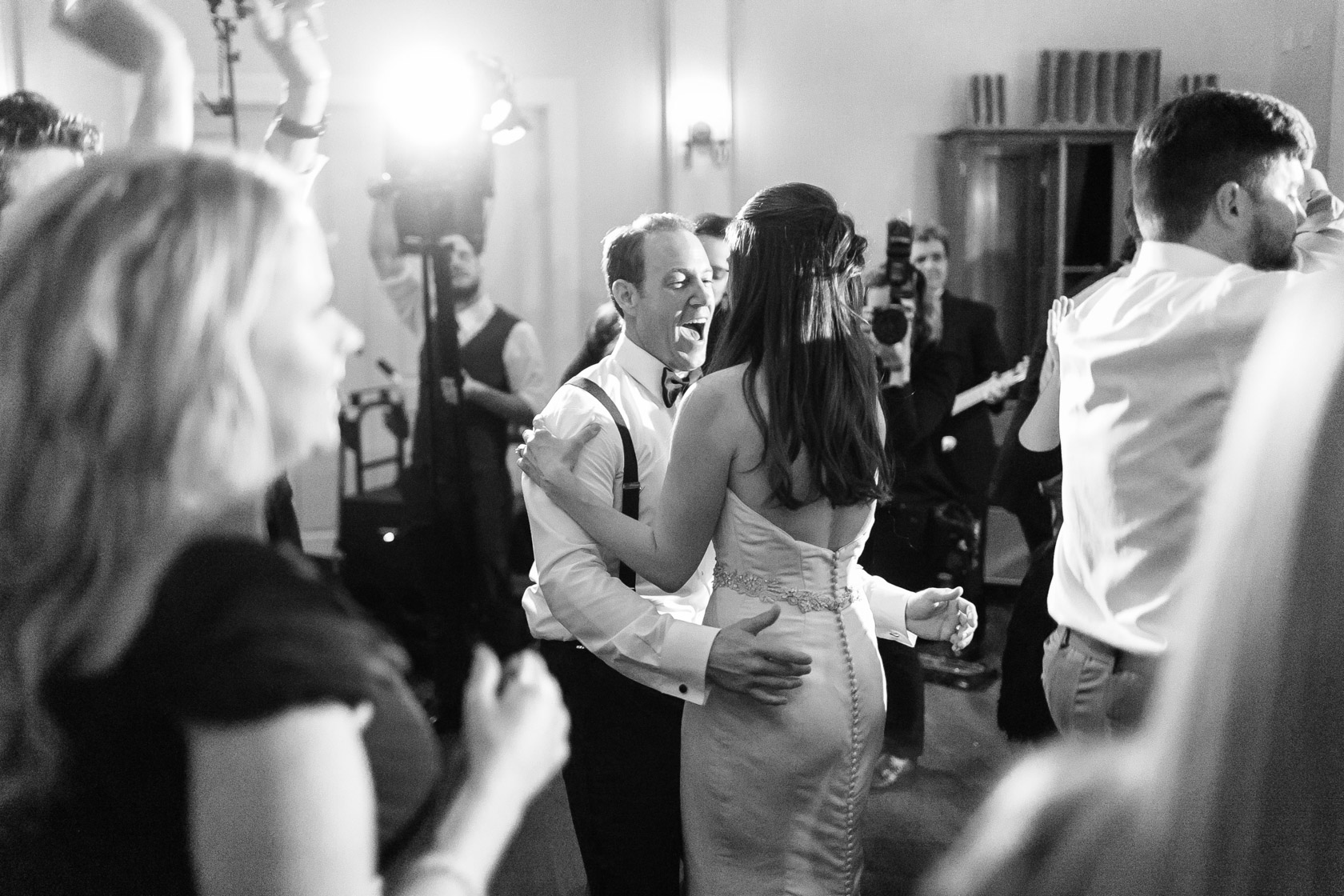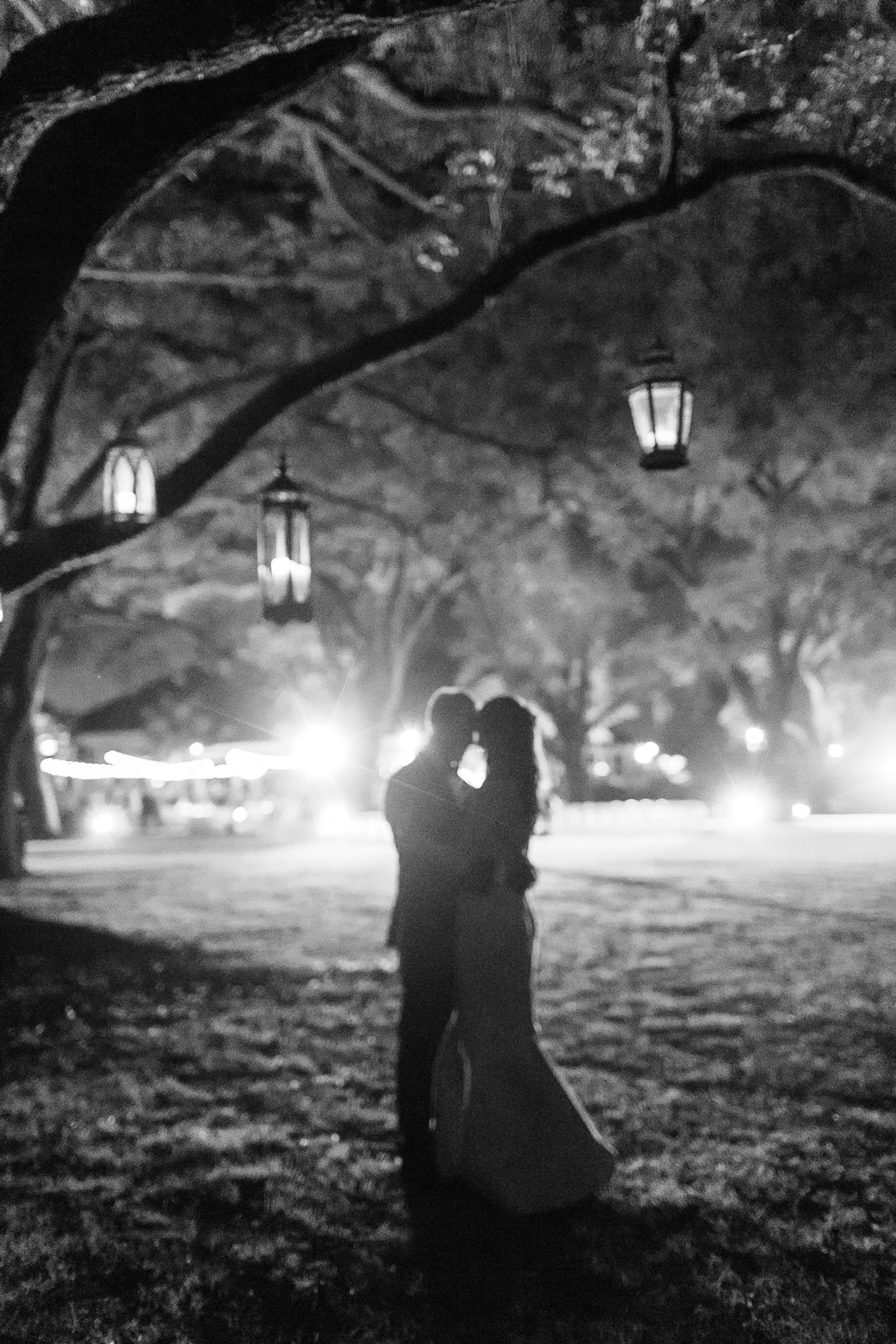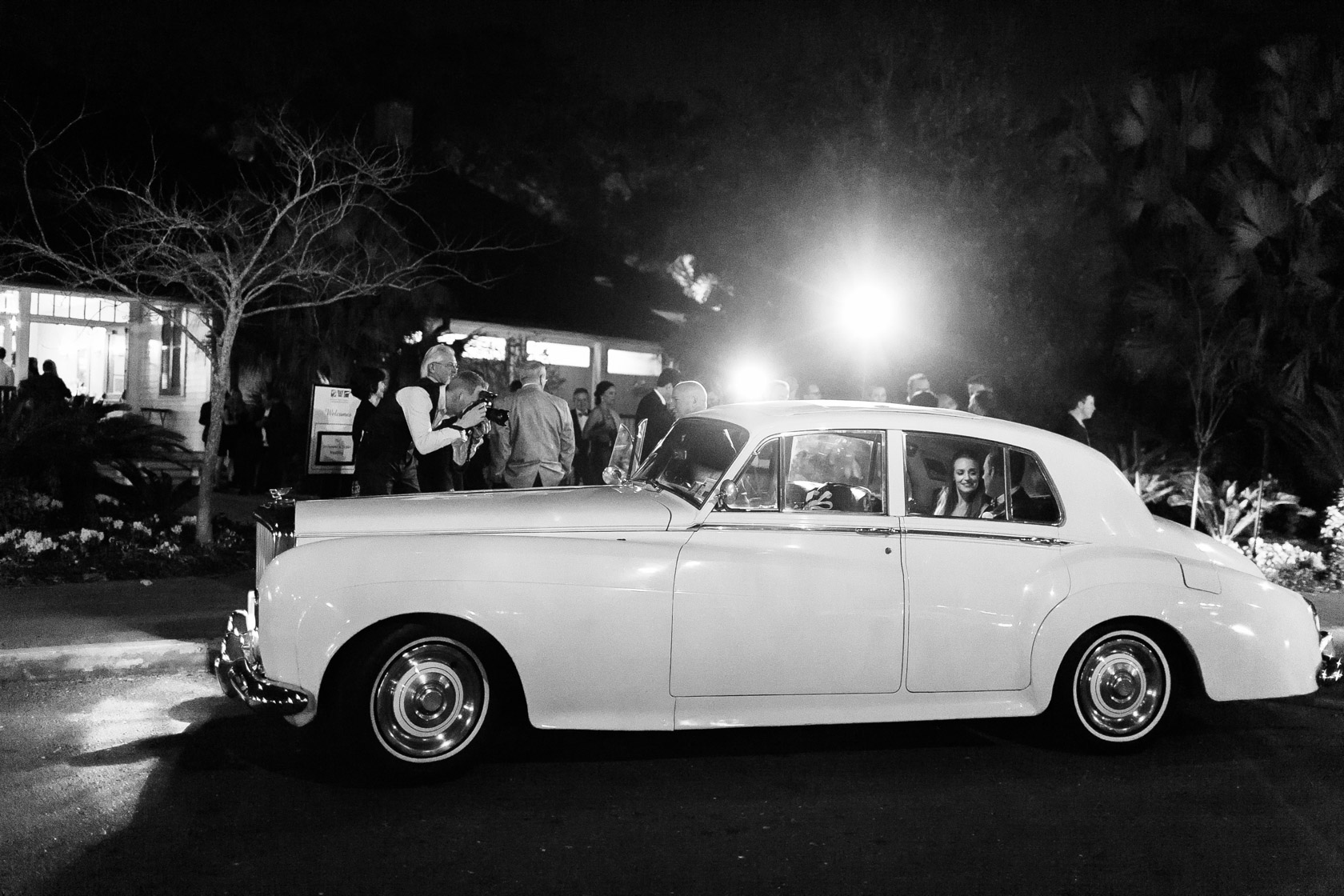 Contributing Artists: Preparation Location: Roosevelt, Ceremony, Reception Venue & Catering: Audubon Clubhouse, Hair: Tommy Centanni, Makeup: Katie Malone, DJ/Band: Top Cats, 2nd Line Band: Lagniappe Brass Band, Florist: Poppy and Mint, Videographer: Second Line Films, Stationery/Calligraphy: First Impression Houma Gena Cox -calligrapher, Cakes: Frosted Fantasies by Nikki, Bride's Gown Designer: Amy Kuschel – San Francisco, Bride's Gown Store: Wedding Belles on Magazine, Bride's Shoes: Badgley Mischka, Bridesmaids' Attire Store: Pearl's Place, Groom's Attire: Rome's, Miscellaneous: Heirloom Live Painter