back to grid
Best New Orleans Churches for a Beautiful Wedding Ceremony
January 9, 2017
Best New Orleans Churches for a
Beautiful Wedding Ceremony
New Orleans is rich in history, culture, tradition, and religion.  It's no surprise that many local brides in the Louisiana area and destination brides from across the country decide to get married in the city.  "Church shopping" was a concept we were unfamiliar with when we first began photographing weddings, but we realized in New Orleans this is a regular practice.  As you research the churches below, you'll quickly understand why.  They are all gorgeous, each in their own right.  Some of them look like they should be in Europe with their wooden and ornate detailing, or the sheer majesty of the size when you walk in the entrance.  If you're looking to keep your ceremony decor simple, most of these churches require very little in the way of decor because there is already so much character and texture present.
We've compiled a comprehensive list of some of our favorite local churches, which also happen to be some of the most popular in the area for a New Orleans wedding ceremony.  We've included the church denomination, address, and website link in hopes that this will be useful during your "shopping."  We've even included a link to ALL of the local churches at the bottom of the post.  Don't miss the Courtyard Guide at the bottom as well if you're looking for a courtyard reception.   Happy Shopping!  🙂
St. Francis of Assisi
Catholic
631 State Street New Orleans, Louisiana 70118
http://www.stfrancisuptown.com/sacraments/marriage/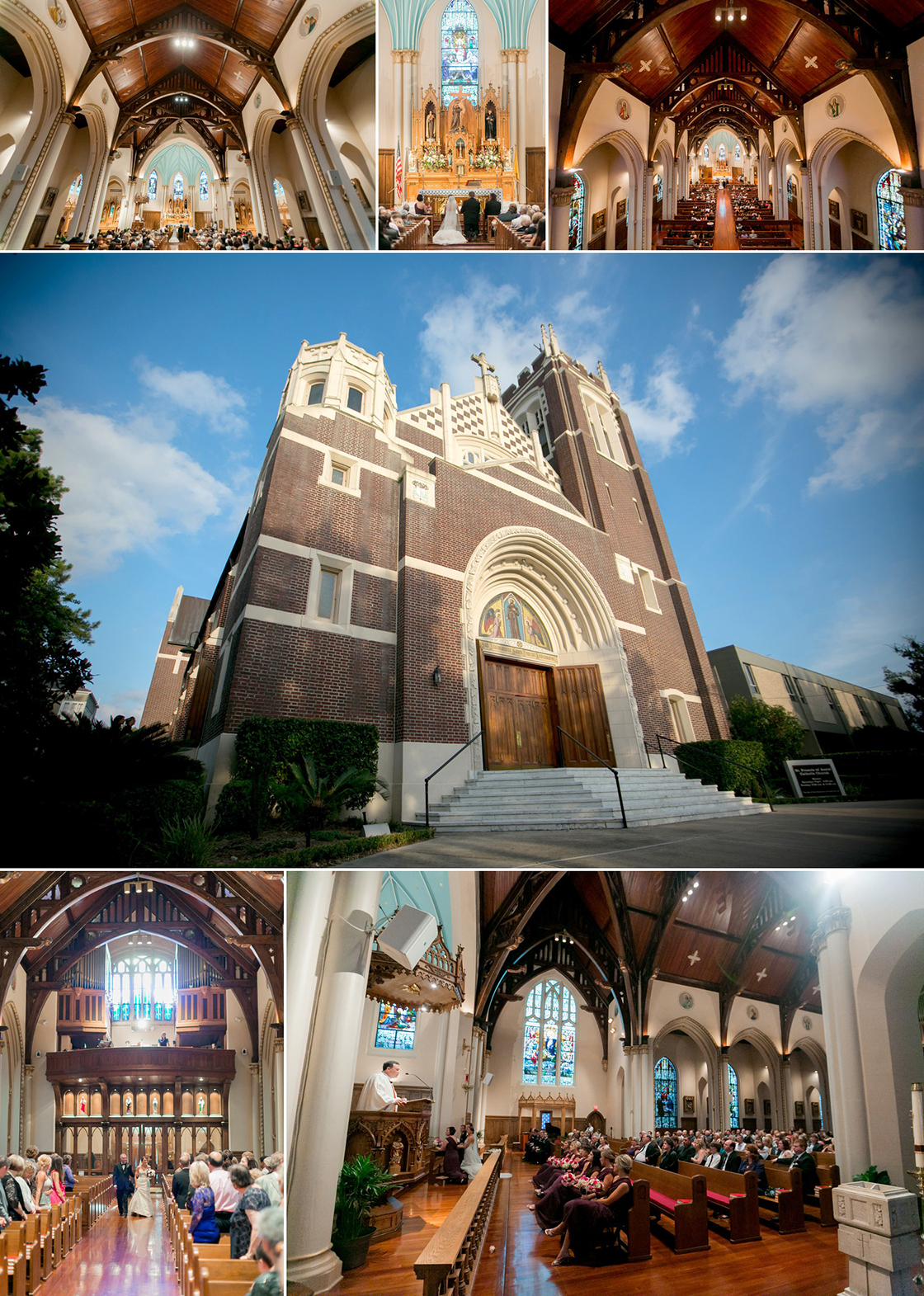 Holy Name of Jesus Church
Catholic
6367 St Charles Ave, New Orleans, LA 70118 Catholic
http://www.hnjchurch.org/sacrament/matrimony/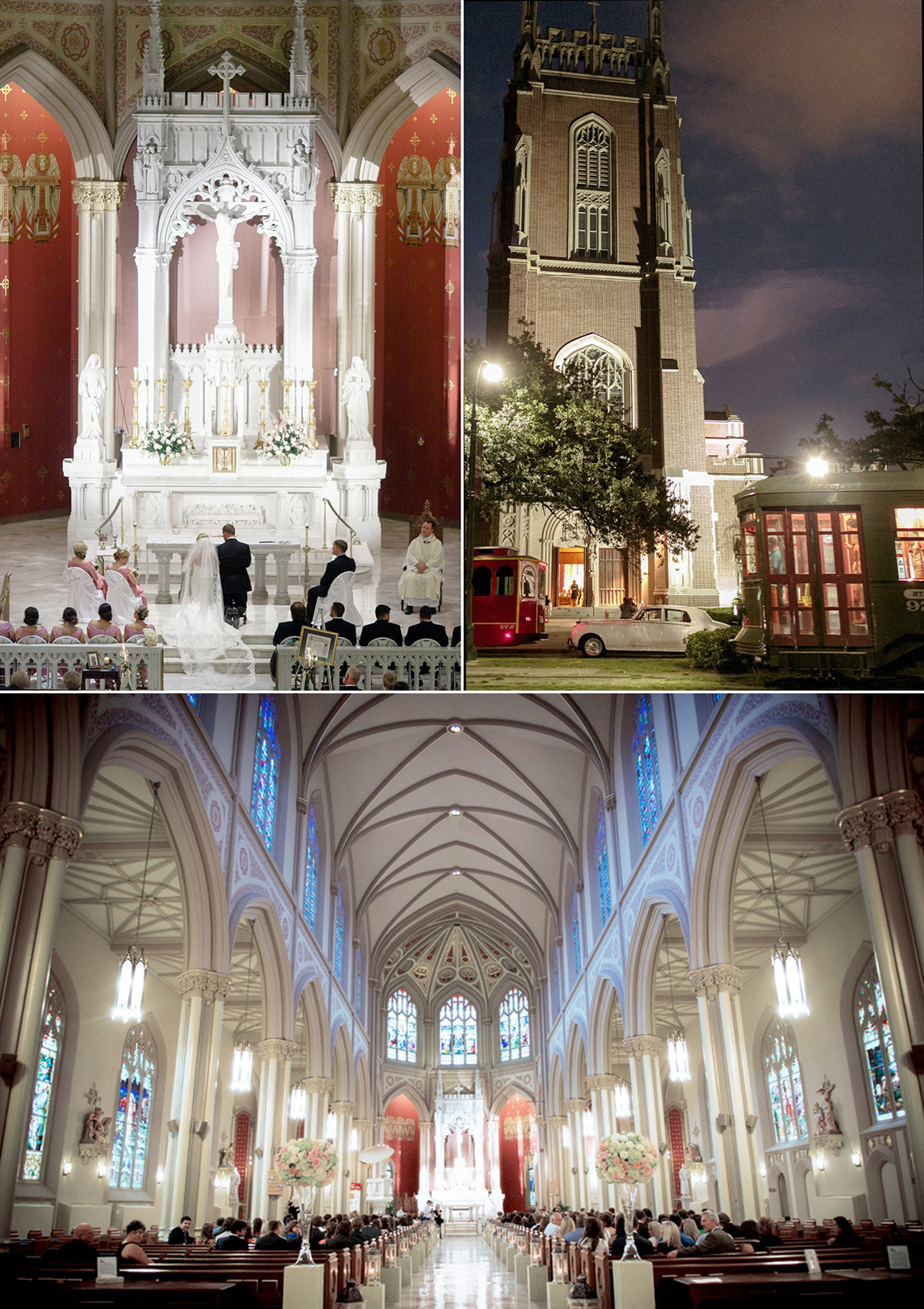 St. Charles Presbyterian Church
Presbyterian
1545 State Street, New Orleans 70118
https://www.scapc.org/weddings/

St. Mary's Assumption
Catholic
923 Josephine St, New Orleans, LA 70130 Catholic
http://stalphonsusno.com/sacraments/129-2/
Our Lady of Guadalupe
Catholic
411 N Rampart St New Orleans, LA 70112
http://judeshrine.com/marriage/
St. John the Baptist
Catholic
1139 Oretha Castle Haley Blvd, New Orleans, LA 70113
www.goldensteeple.com/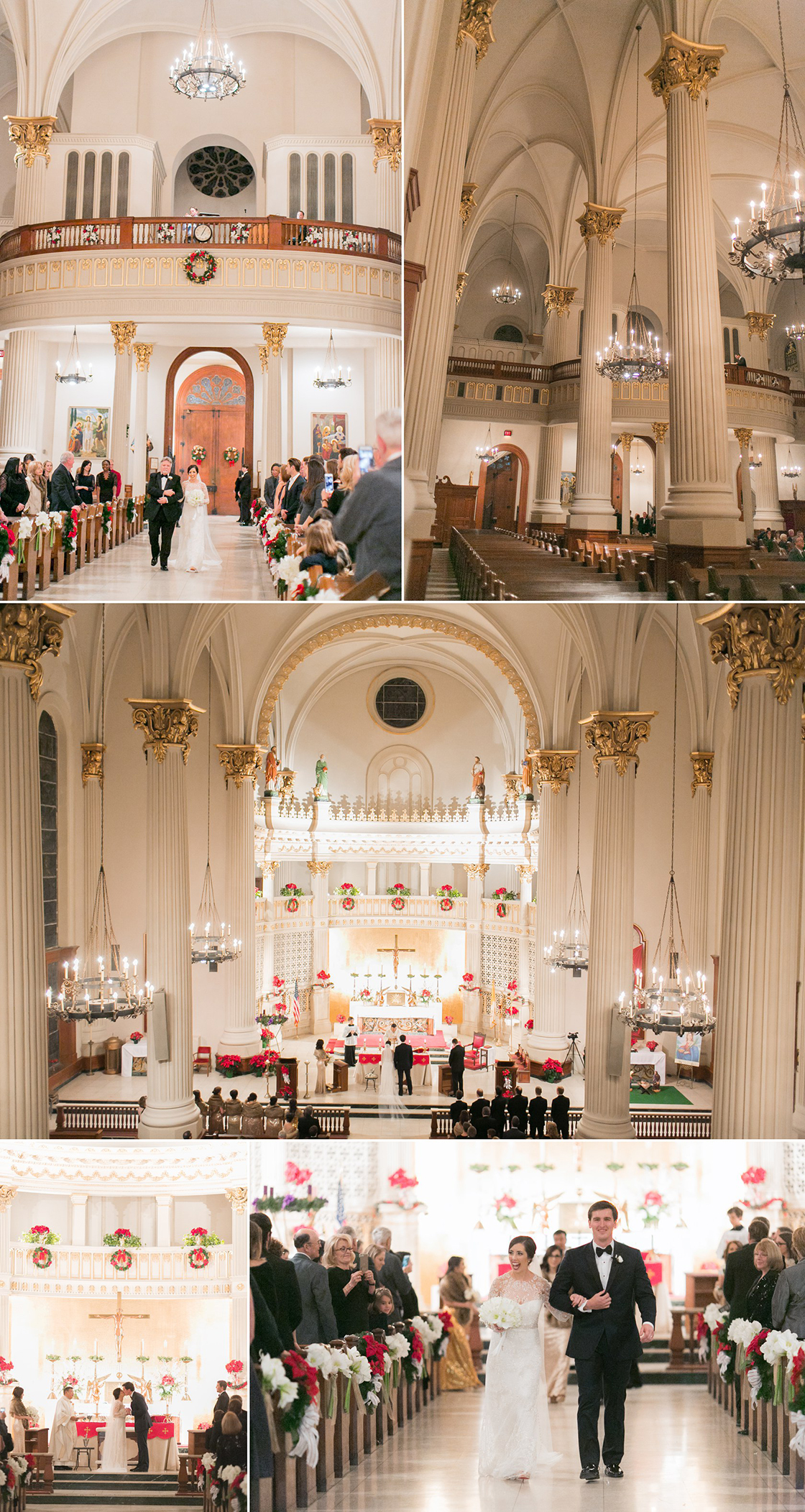 Academy of the Sacred Heart
Catholic
4521 St. Charles AvenueNew Orleans LA 70115
http://www.ashrosary.org/page.cfm?p=719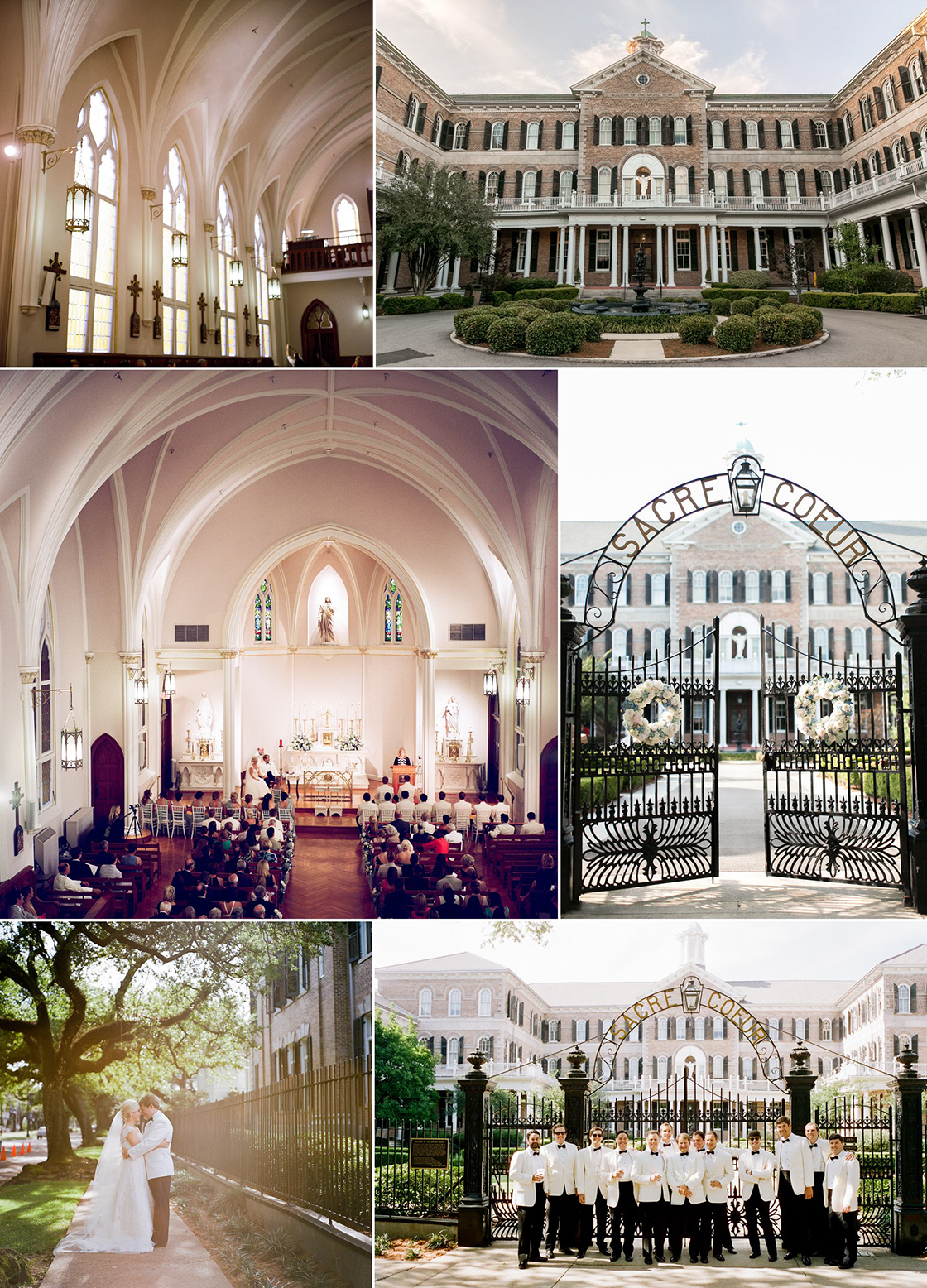 St. Joseph Church
Catholic
1802 Tulane Ave, New Orleans, LA 70112
http://www.stjosephchurch-no.org/weddings-at-sjc/
Mater Dolorosa Church
Catholic
1230 S. Carrollton Ave. New Orleans, LA , 70118
http://www.mdolorosa.com/weddingguidelines.html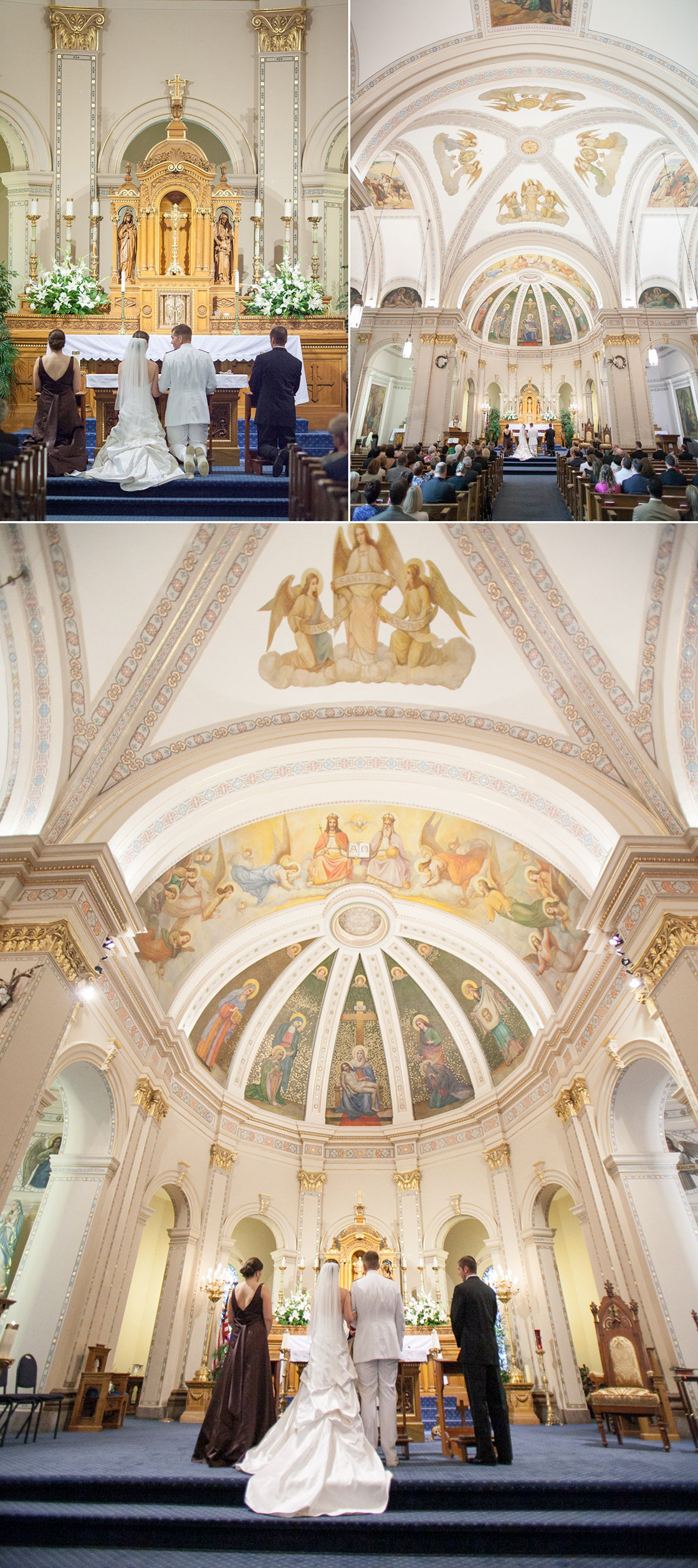 St. Louis Cathedral
Catholic – Opened 1794, St Louis is the oldest cathedral in the United States.
615 Pere Antoine Alley, New Orleans, LA 70116
http://www.stlouiscathedral.org/matrimony 
St. Anthony of Padua
Catholic
4640 Canal Street, NOLA 70119
https://sapparish.org/weddings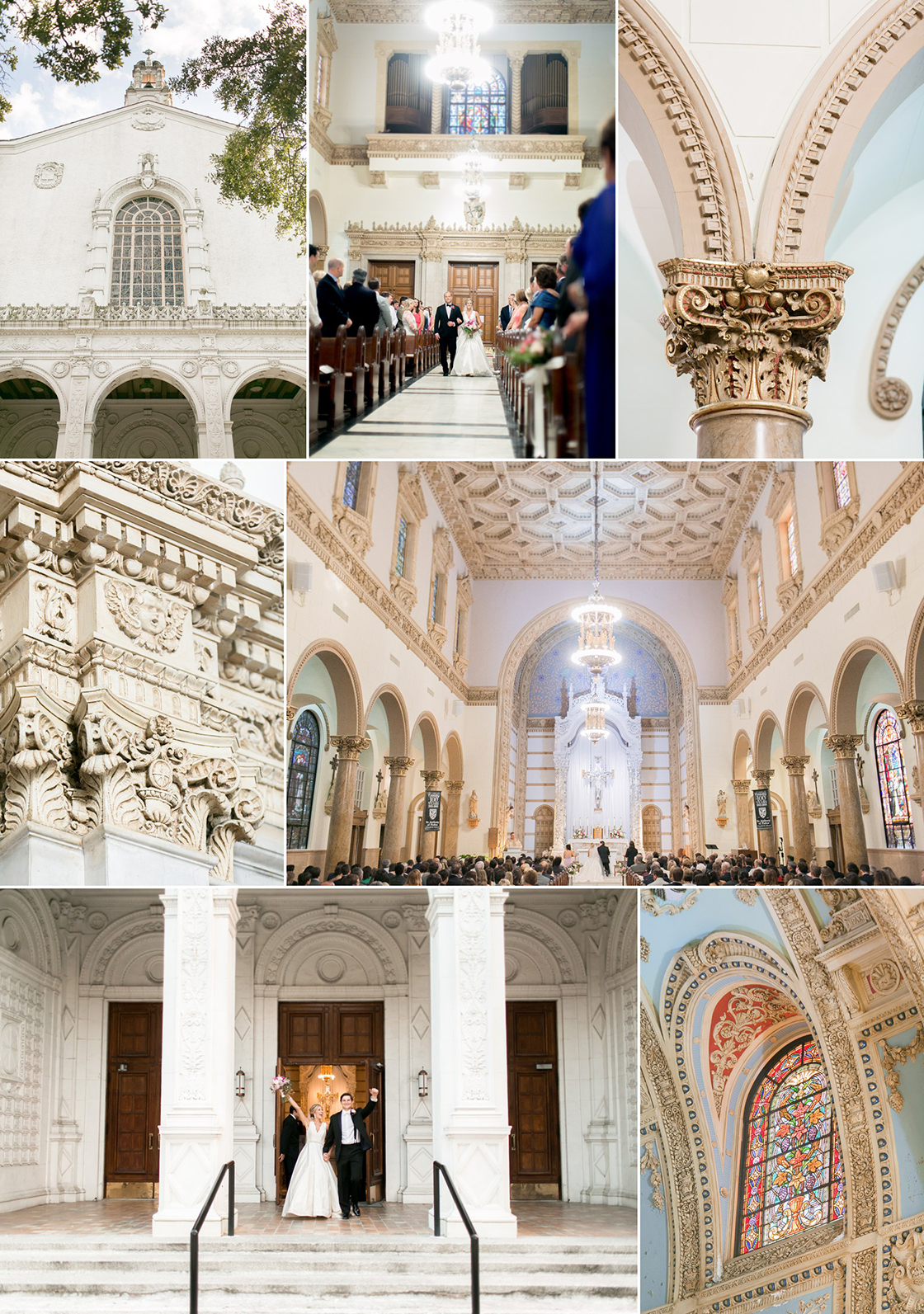 Our Lady of the Rosary
Catholic
3368 Esplanade Ave | New Orleans, LA 70119
http://www.ourladyoftherosary-no.org/weddinginformation

Rayne Memorial United Methodist Church
Methodist
3900 Saint Charles Avenue, New Orleans, LA 70115
www.raynenole.org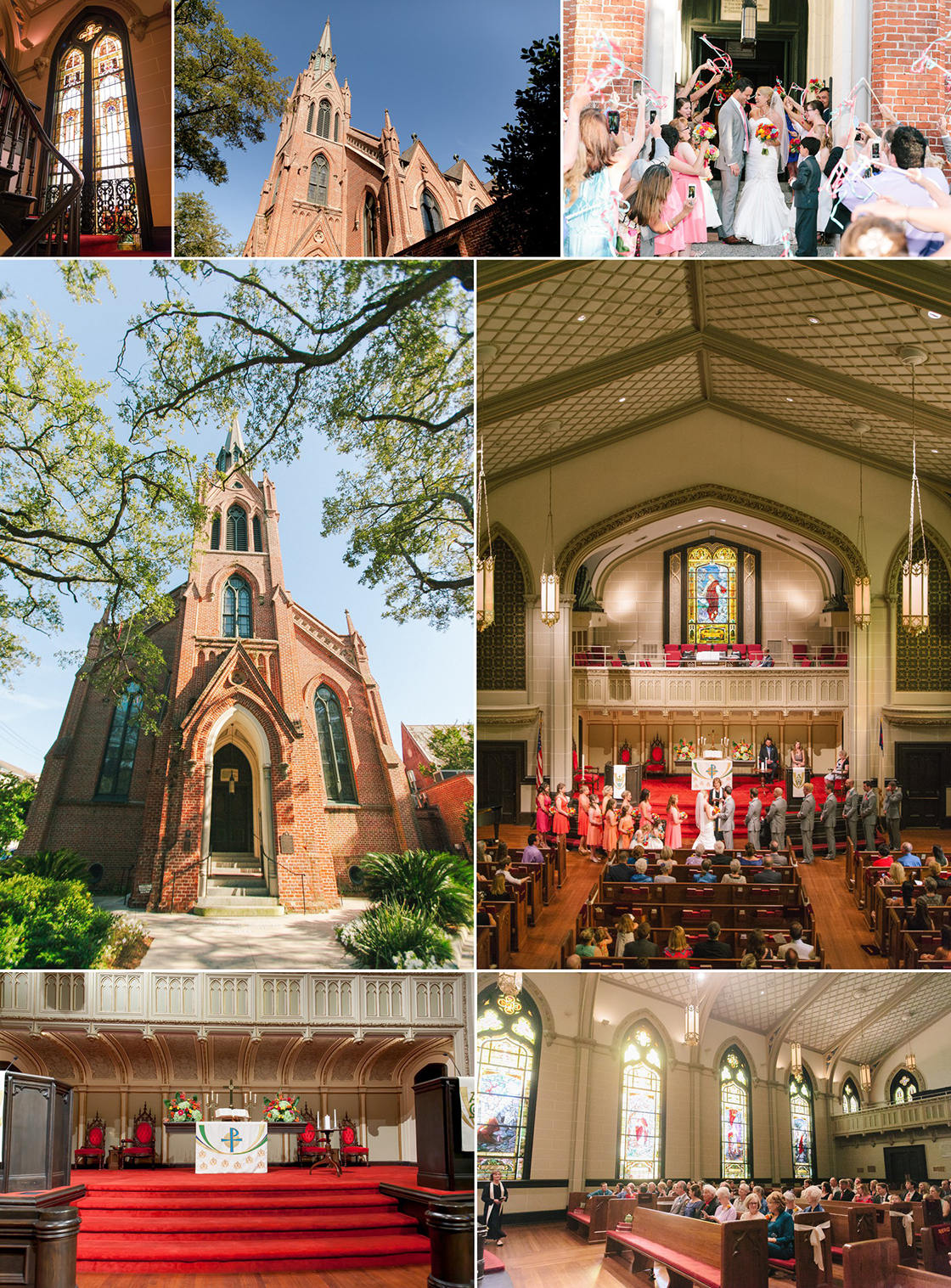 First Presbyterian Church
Presbyterian
5401 S. Claiborne Avenue New Orleans, Louisiana 70125 Presbyterian
http://fpcno.org/wedding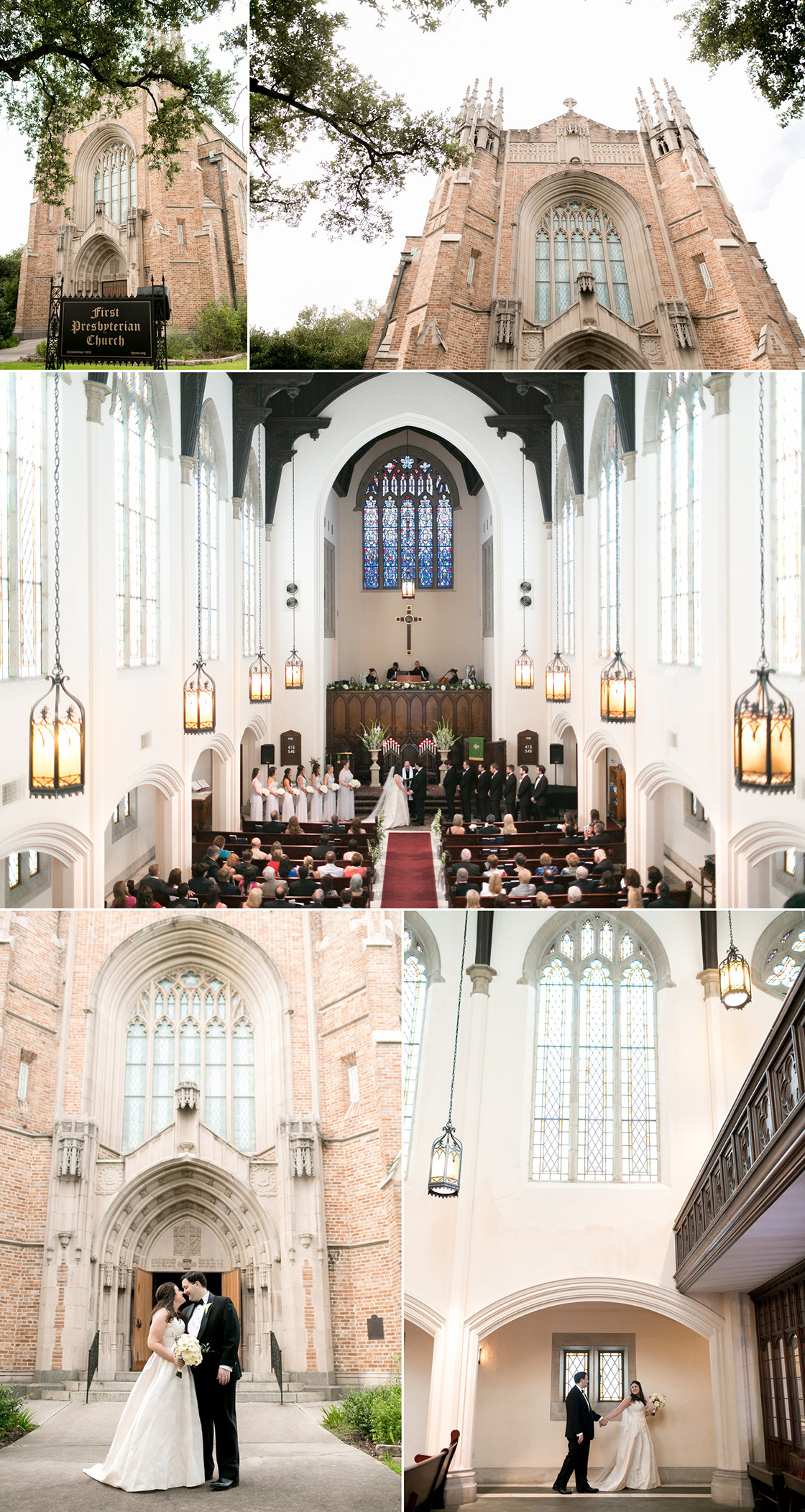 Zion Lutheran Church
Lutheran
1924 St. Charles Avenue, New Orleans LA 70130
http://www.zionla.com/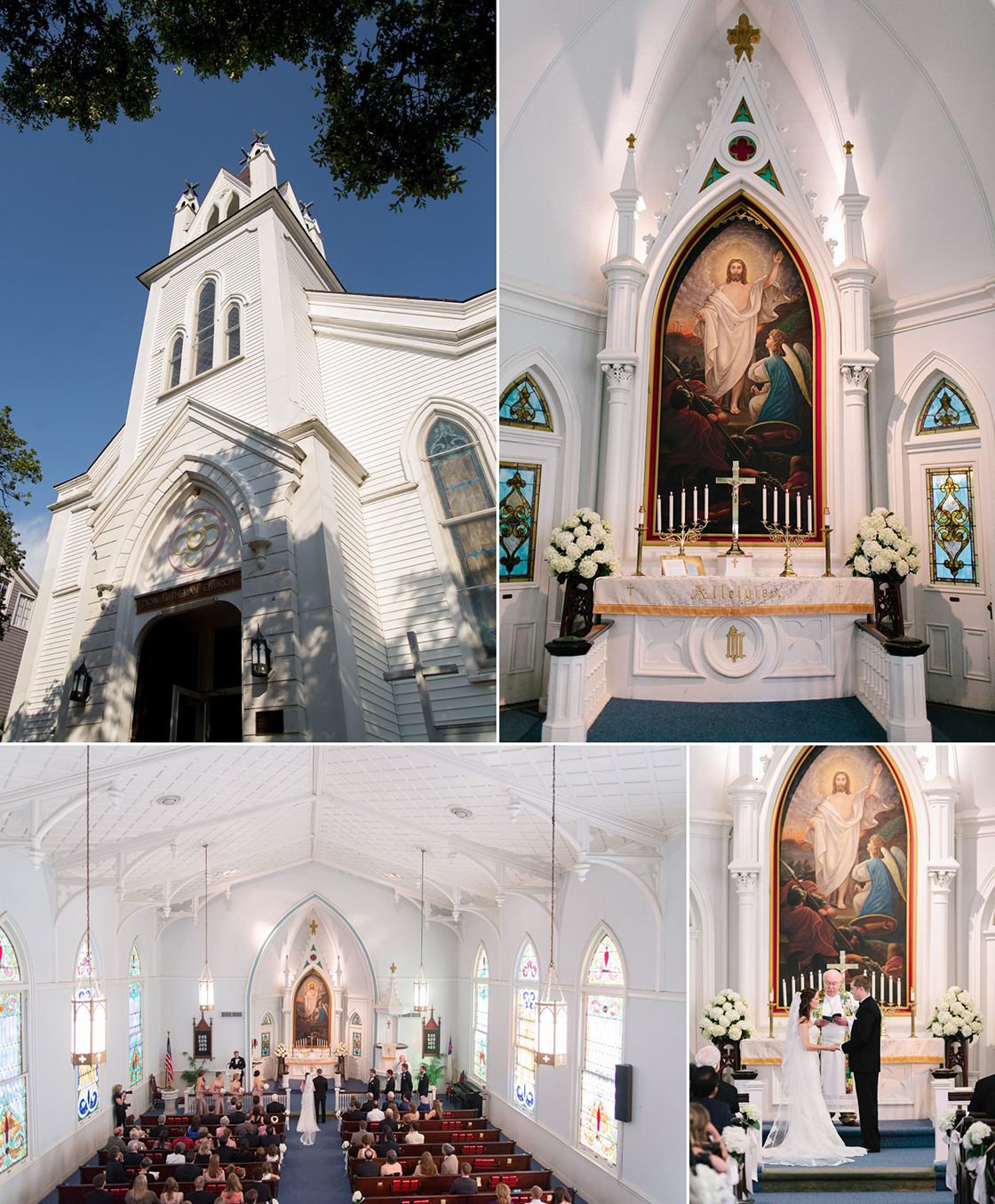 Immaculate Conception
Catholic
130 Baronne St, New Orleans, LA 70112 Catholic
http://jesuitchurch.net/how/get-married/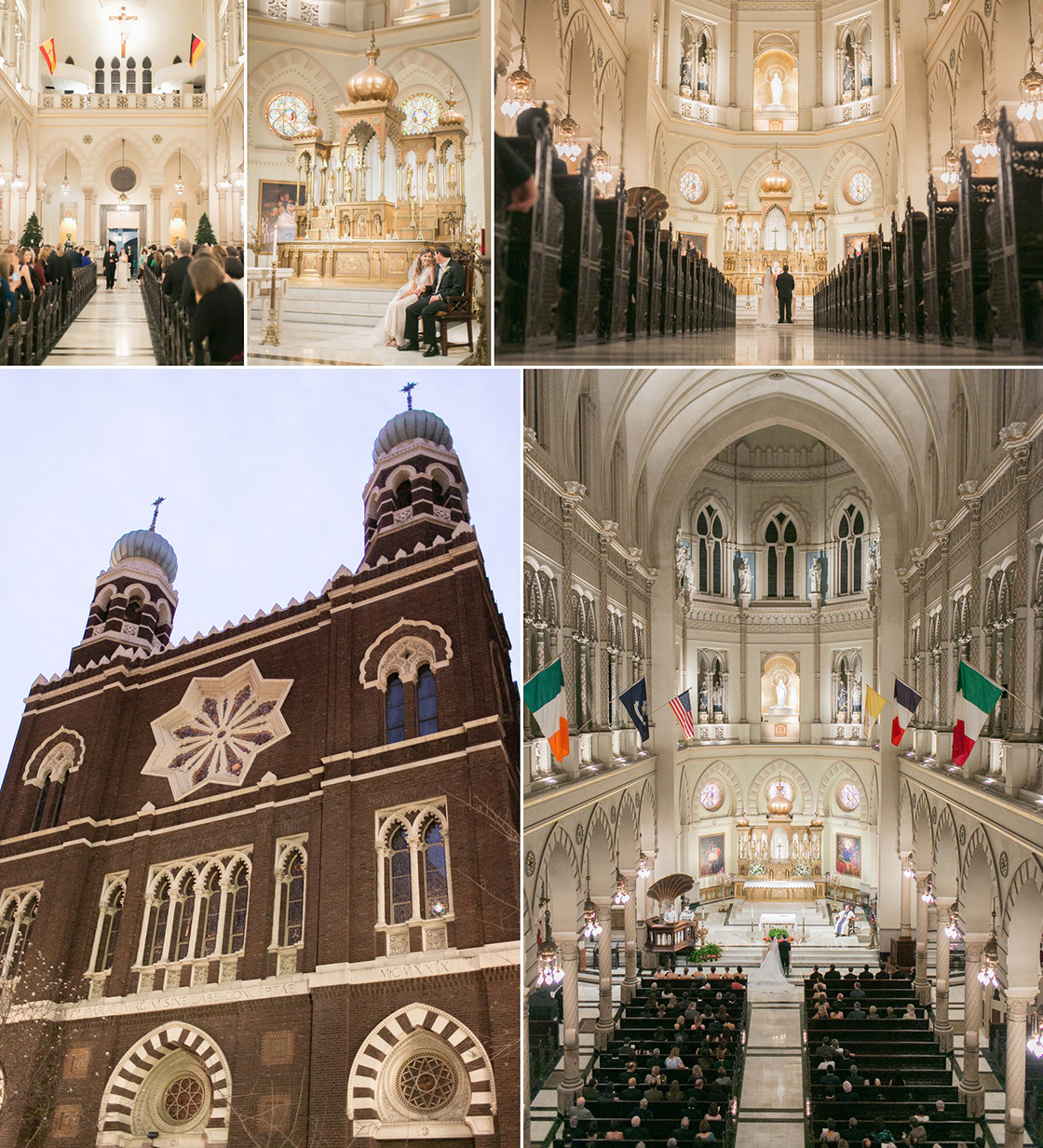 Marigny Opera House
Non-Denominational
725 St. Ferdinand Street    New Orleans, LA 70117
http://www.marignyoperahouse.org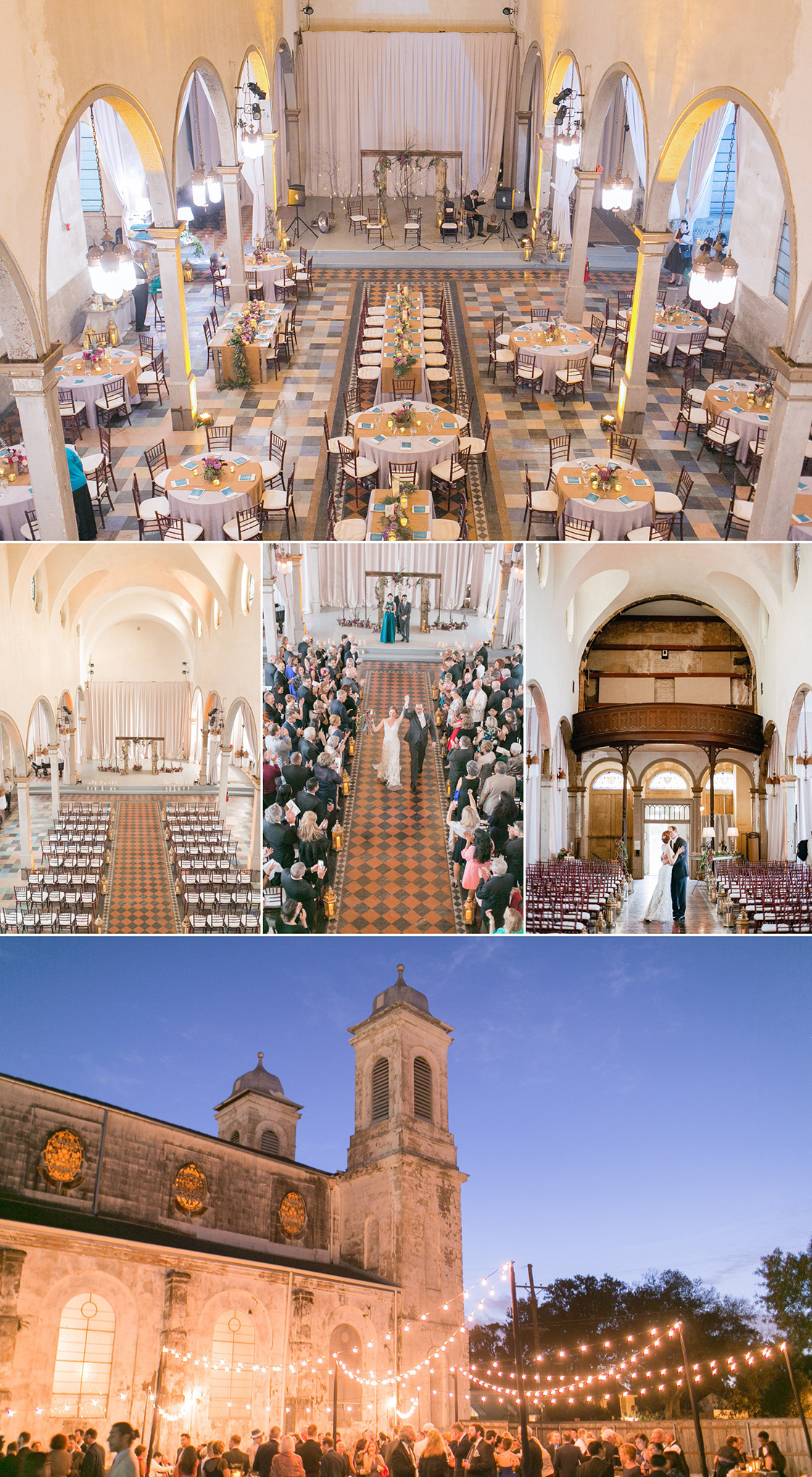 St. Patrick's
Catholic
724 Camp St, New Orleans, LA 70130
http://oldstpatricks.org/news/services/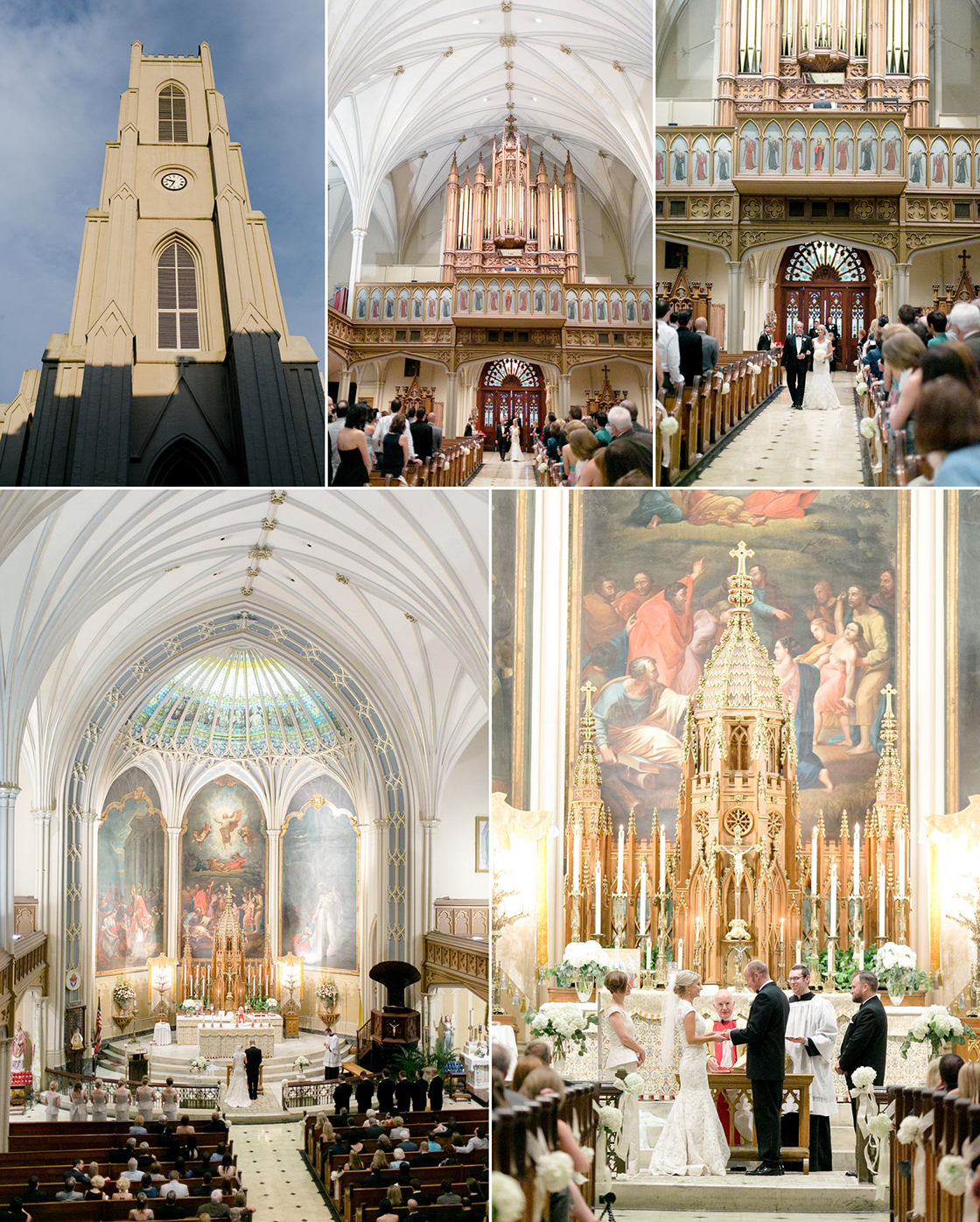 Notre Dame Seminary
Catholic
2901 S Carrollton Ave, New Orleans, LA 70118
https://nds.edu/photo-album/notre-dame-seminary-chapel/

Trinity Episcopal
Episcopal
1329 Jackson Avenue, New Orleans, Louisiana 70130
https://www.trinitynola.com/page.aspx?pid=703
List of all Catholic churches in Nola region.
http://clarionherald.info/clarion/index.php/special-sections/bridal-regitry/5146-church-in-archdiocese-provide-wedding-information-121915
Did you find this helpful?  Please share it with a friend that is getting married as well!
You may also be interested in our French Quarter Courtyard Guide as well.  Please Click Here.    Enjoy!
PIN THIS IMAGE FOR REFERENCE LATER!