back to grid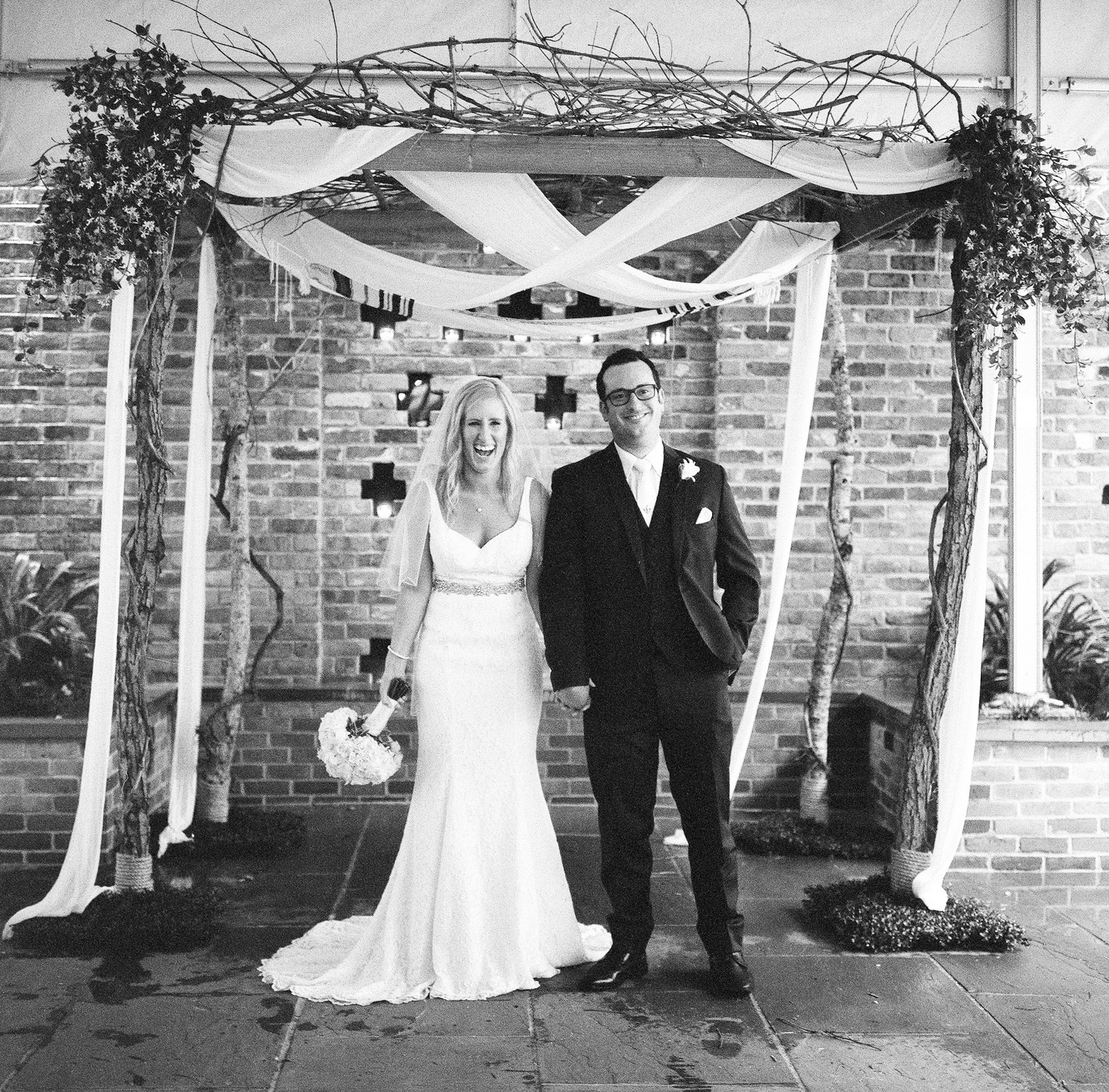 Maison Dupuy | New Orleans Wedding Photographers | Lori and Jason
May 29, 2016
Lori and Jason have been fantastic to work with on their New Orleans wedding over the past several months.  Our first meeting included cocktails, I knew from the tone being set early on that we would have fun with these two!
The wedding day weather was not the nicest to this couple.  When we arrived Lori was really calm about it all, and Jason was calm too, but his disappointment was more visible to me.  They had decided to go ahead and tent the courtyard at The Maison Dupuy because the percentages were on the higher end.  But that was not a decision that they made lightly.  It's such a tough call to have to make, but luckily they chose the right one in this case.  It did in fact rain some bucket loads leading up to the ceremony.  If what they say is true about the good luck you receive on your wedding day if it rains, y'all are set!  I tend to stress as much or more as our couples over the weather, because I too was a bride that risked weather for an outdoor ceremony.  I kept checking the radar, and I kept trying to keep Jason occupied so that he didn't pay attention to the pouring down rain as we waited for his bride moments before the First Look.  I told him, "I can't promise it will be done by the the ceremony time, but your second line is going to happen!" An hour later when it was still raining, and the radar still had quite a bit of green on it, I thought to myself, "Who the heck am I to make those promises?!  I can't control the weather?!"  But I do have an extremely positive outlook on these situations, and I just knew that the second line would happen.  Luckily, the clouds began to part, and as if on cue, the rain let up about 20-30 minutes before their scheduled second line.  Whew!!  I was so glad they were able to enjoy this piece that they were looking forward to.  The images below are all from the film cameras, but there one on digital as they exited the garage of the Maison Dupuy and Lori looked up to the sky.  What a story-telling image!
The movement and flow of their day had been captured beautifully on film and digital.  Hopefully you'll get to look at the full digital gallery as well.  Rain isn't always a bad thing either, there are some really great, intimate photos that were taken as a result of the rain.  There's also a really cool photo or two of Lori's ombre dress!  Haha!  Lori, you'll have to let everyone know if the dress came clean.  Mine was black at the end of our wedding day and came clean, so I'm confident that yours will too.
Thanks you guys for allowing us to be a part of your day!  We enjoyed the two of you and your laid back personalities, as well as your family and friends. It was a wonderful day!  Enjoy!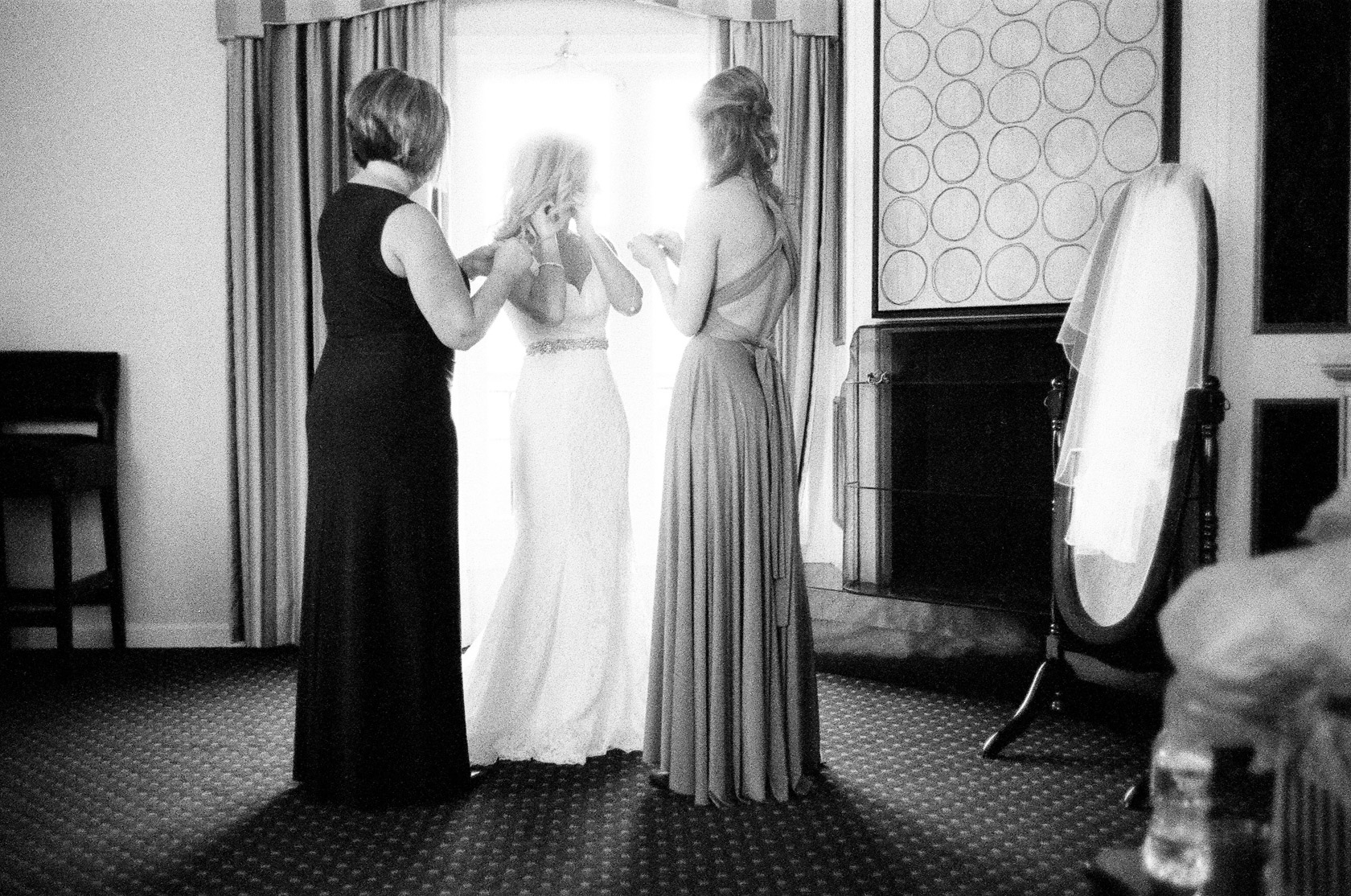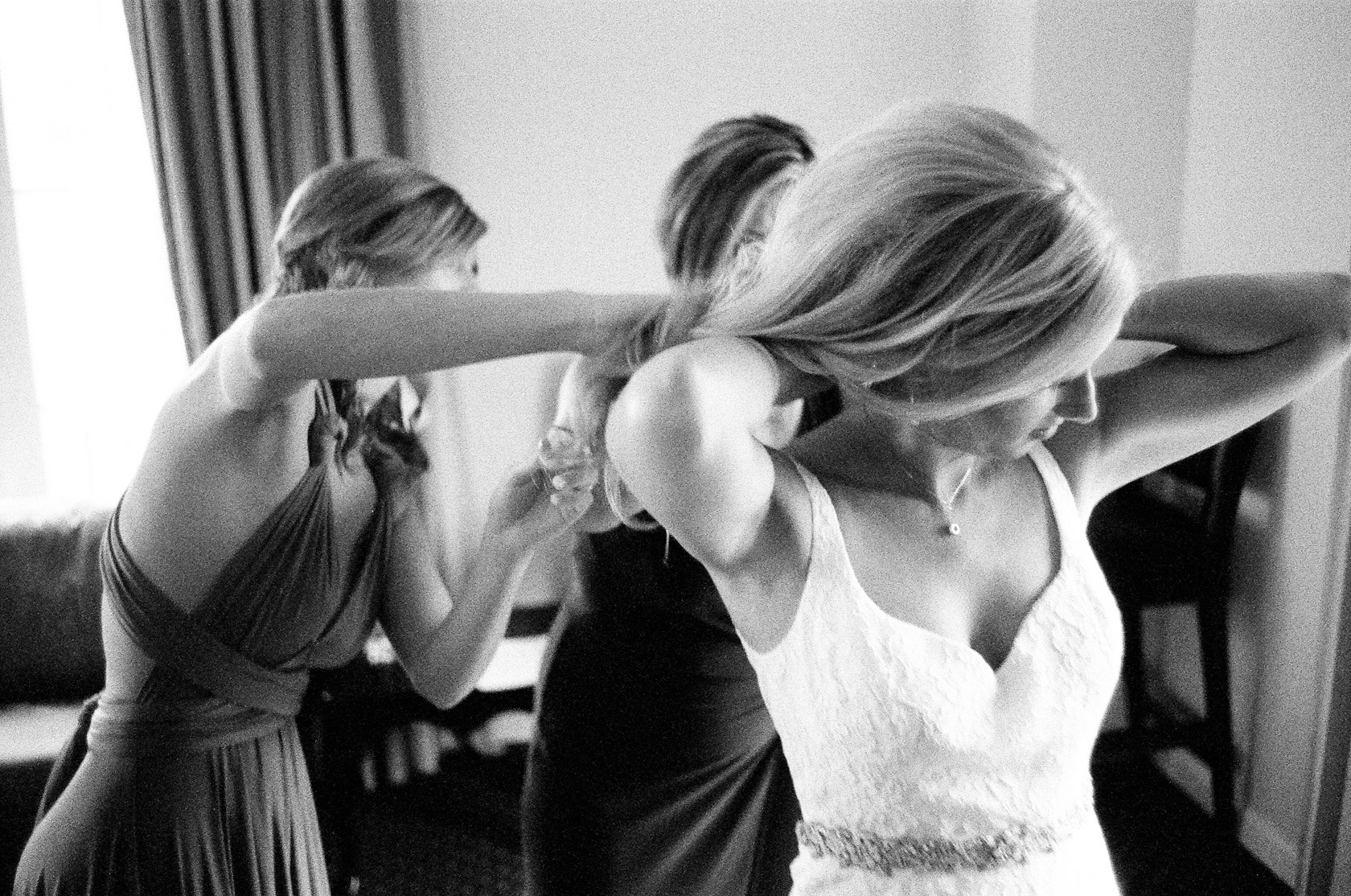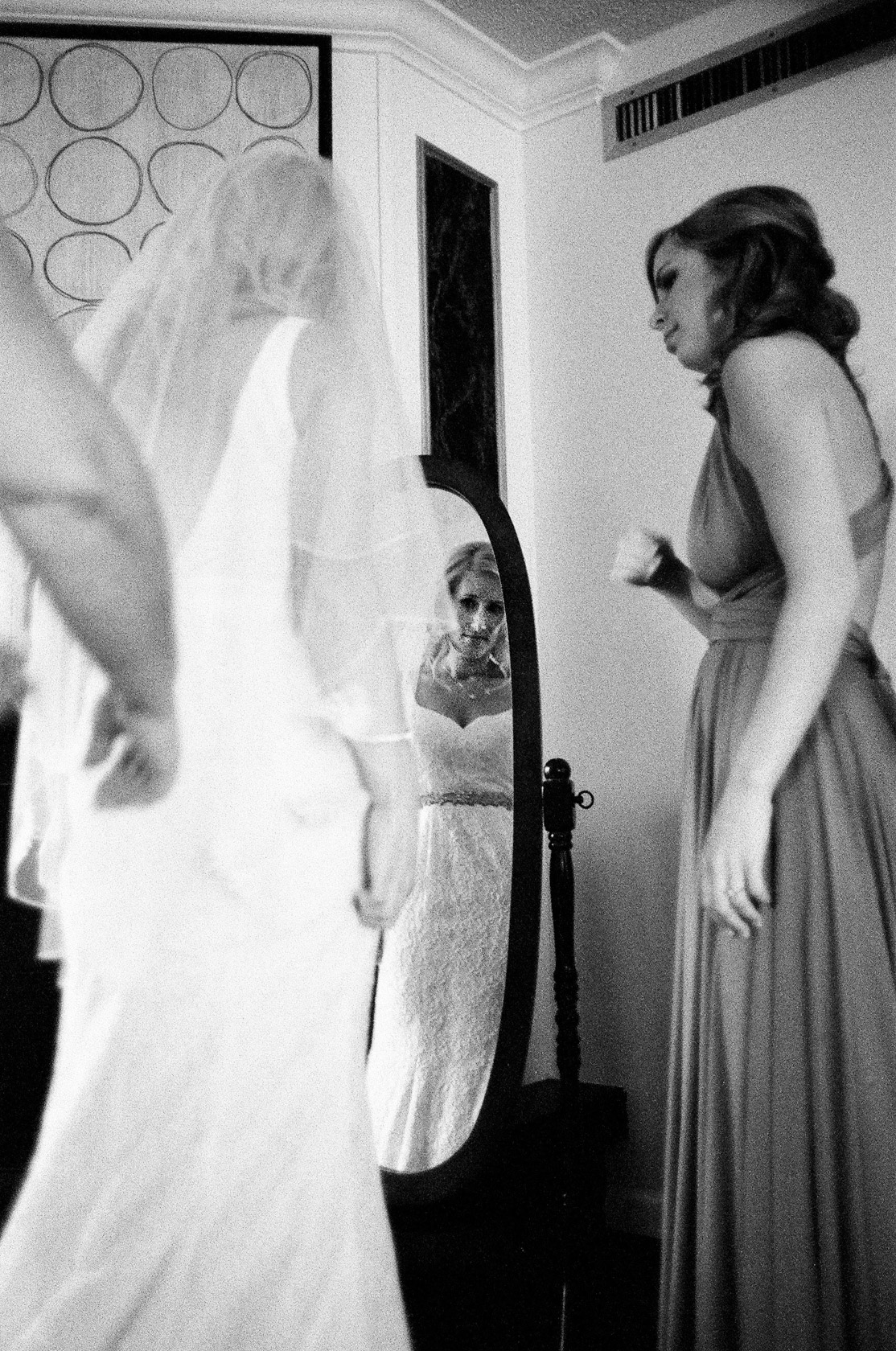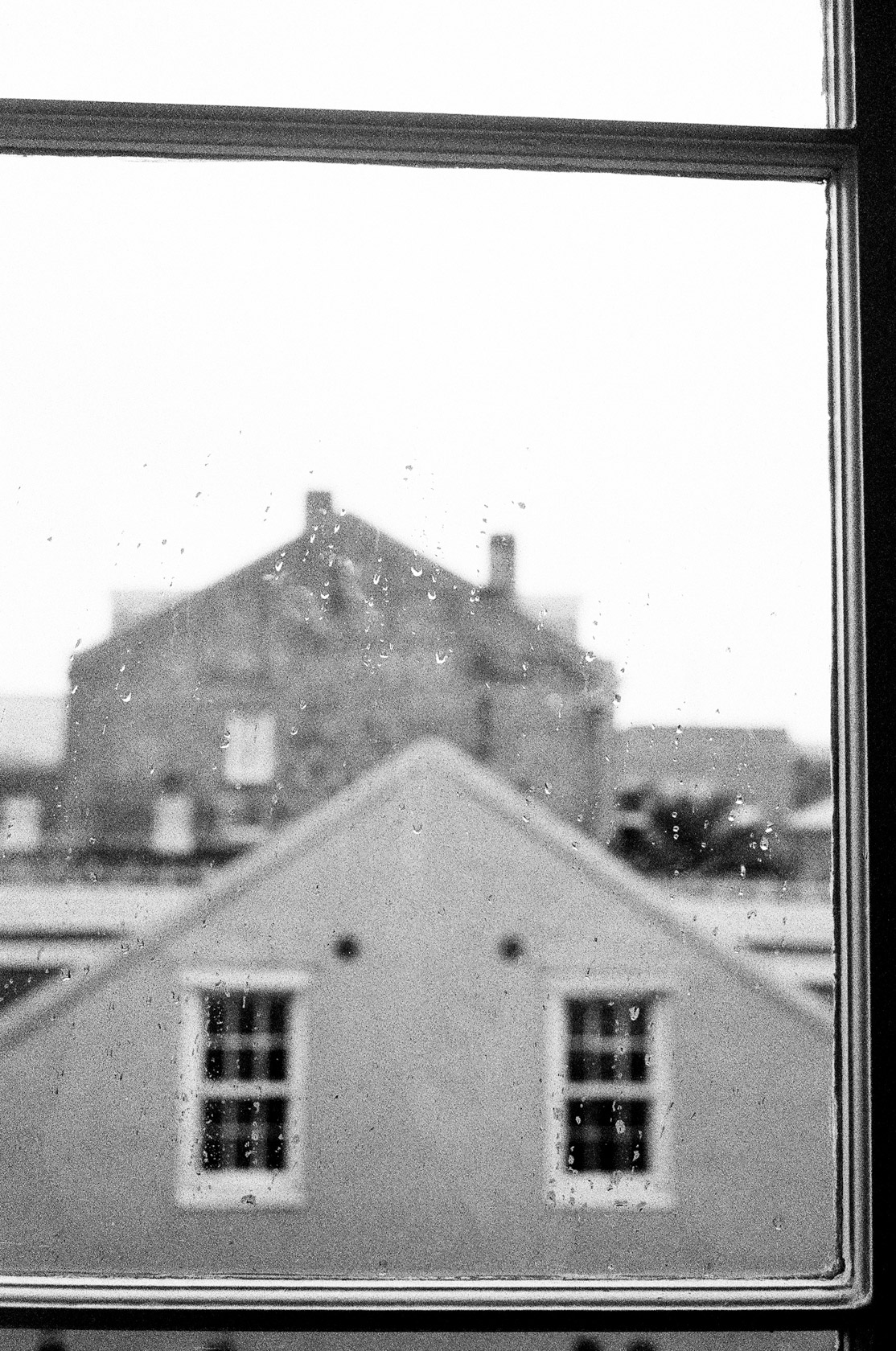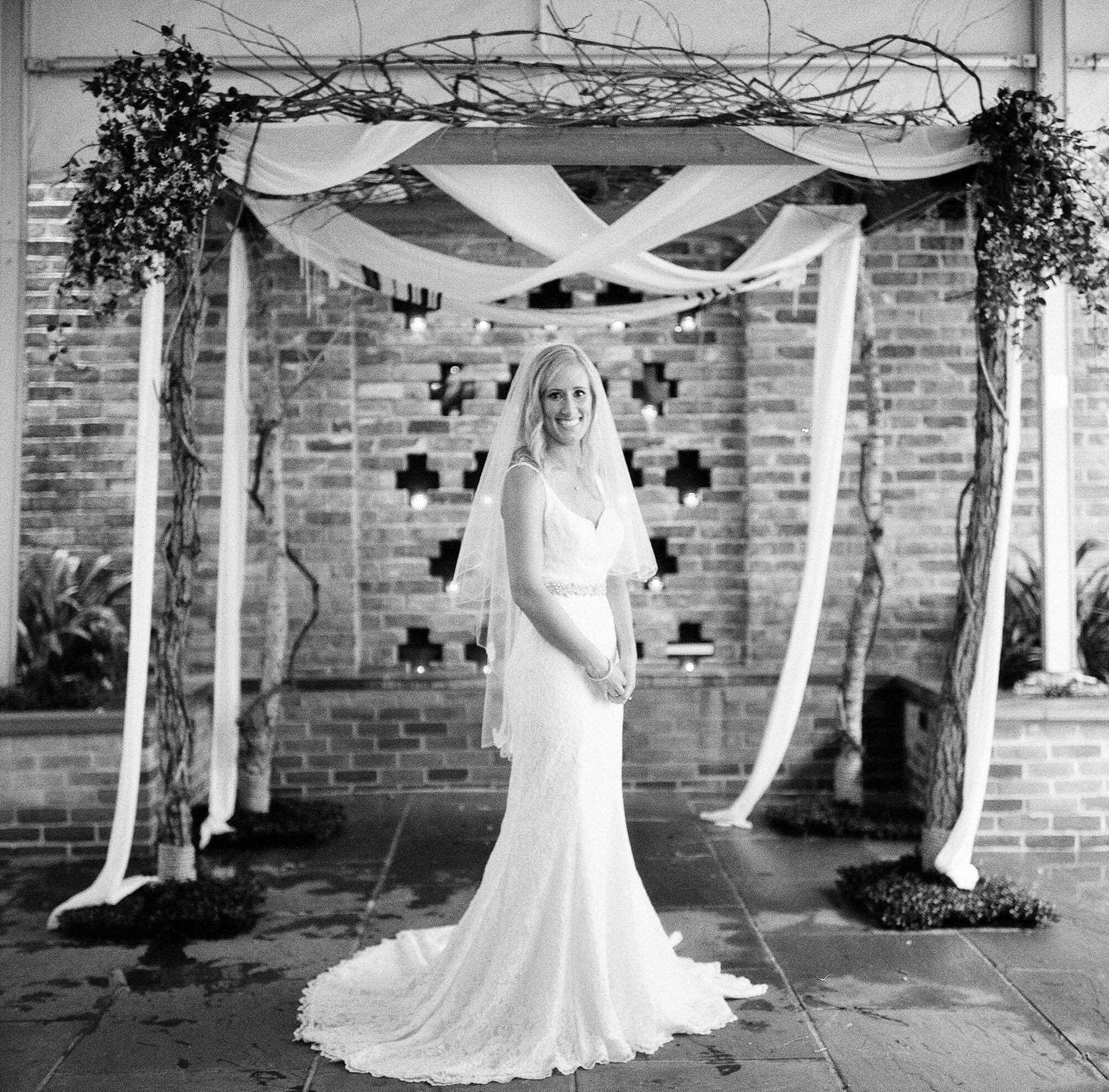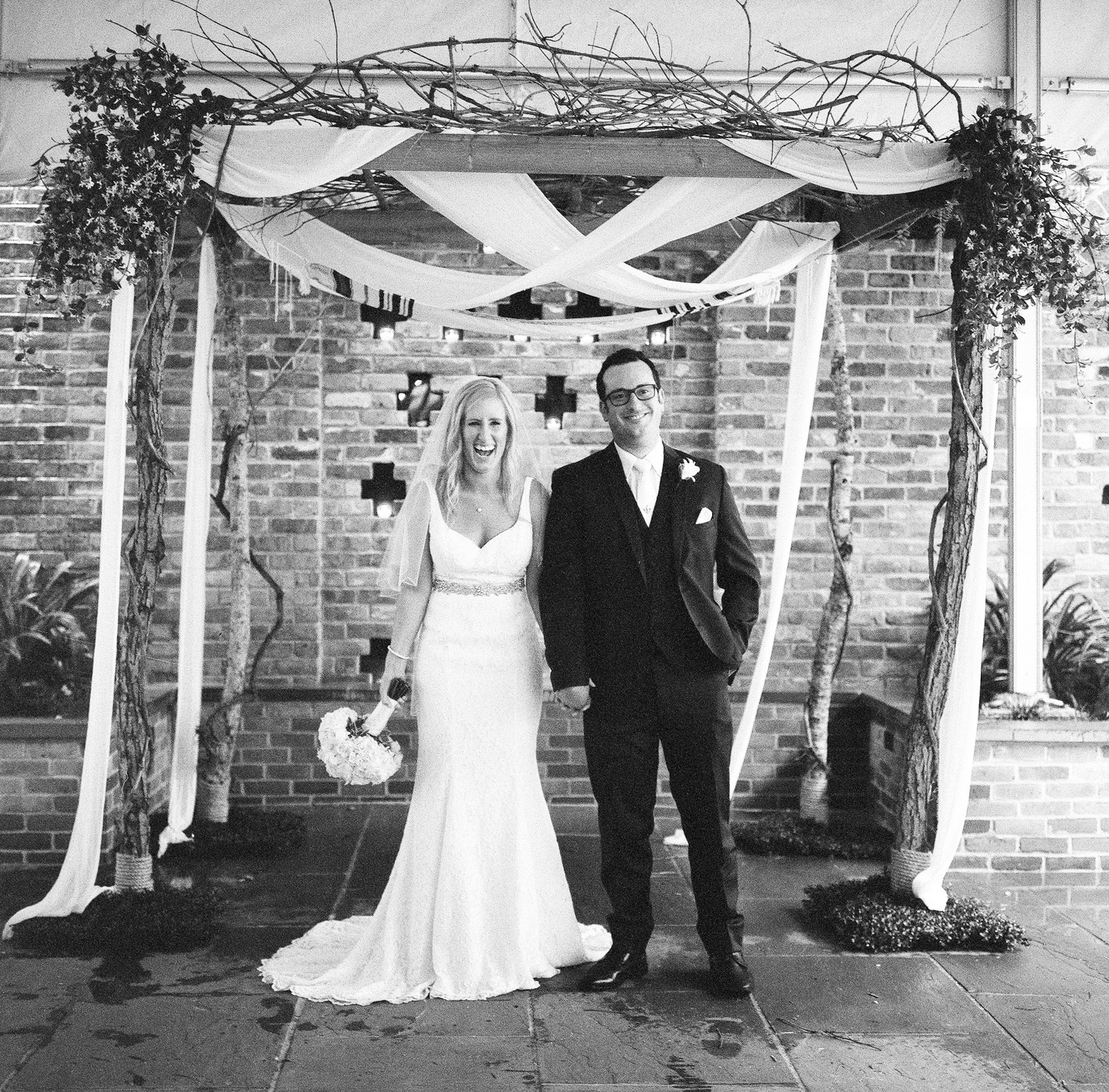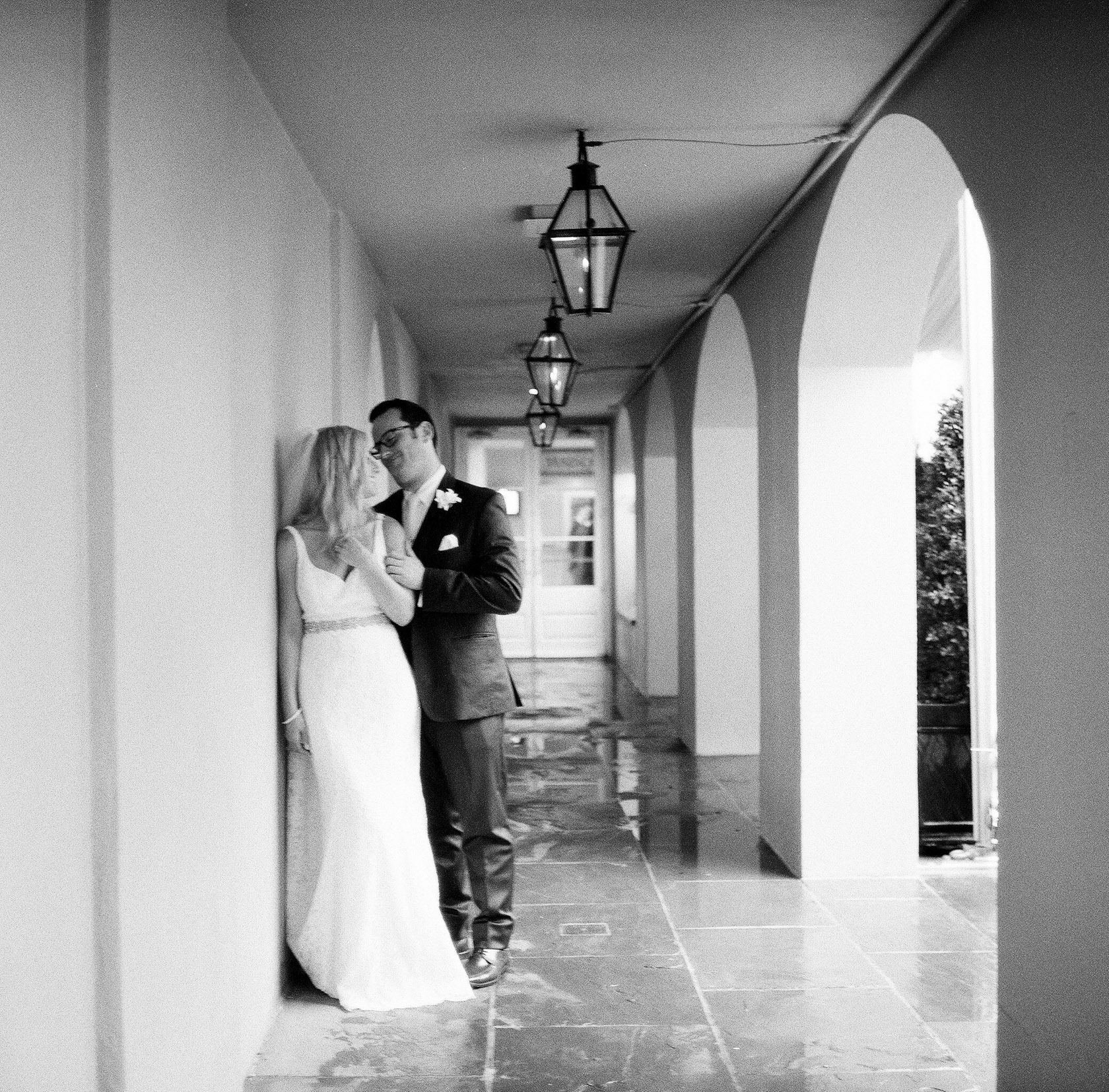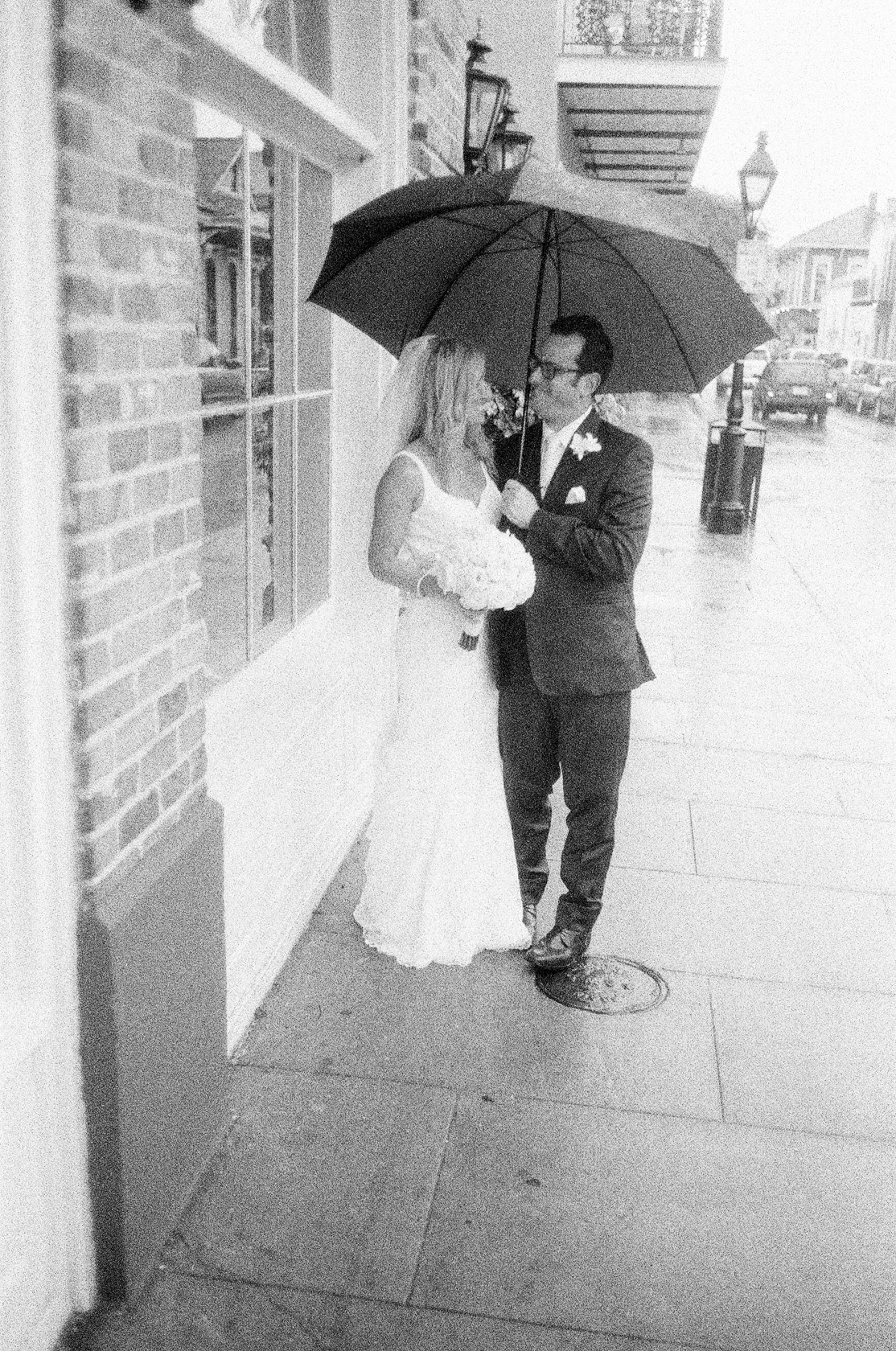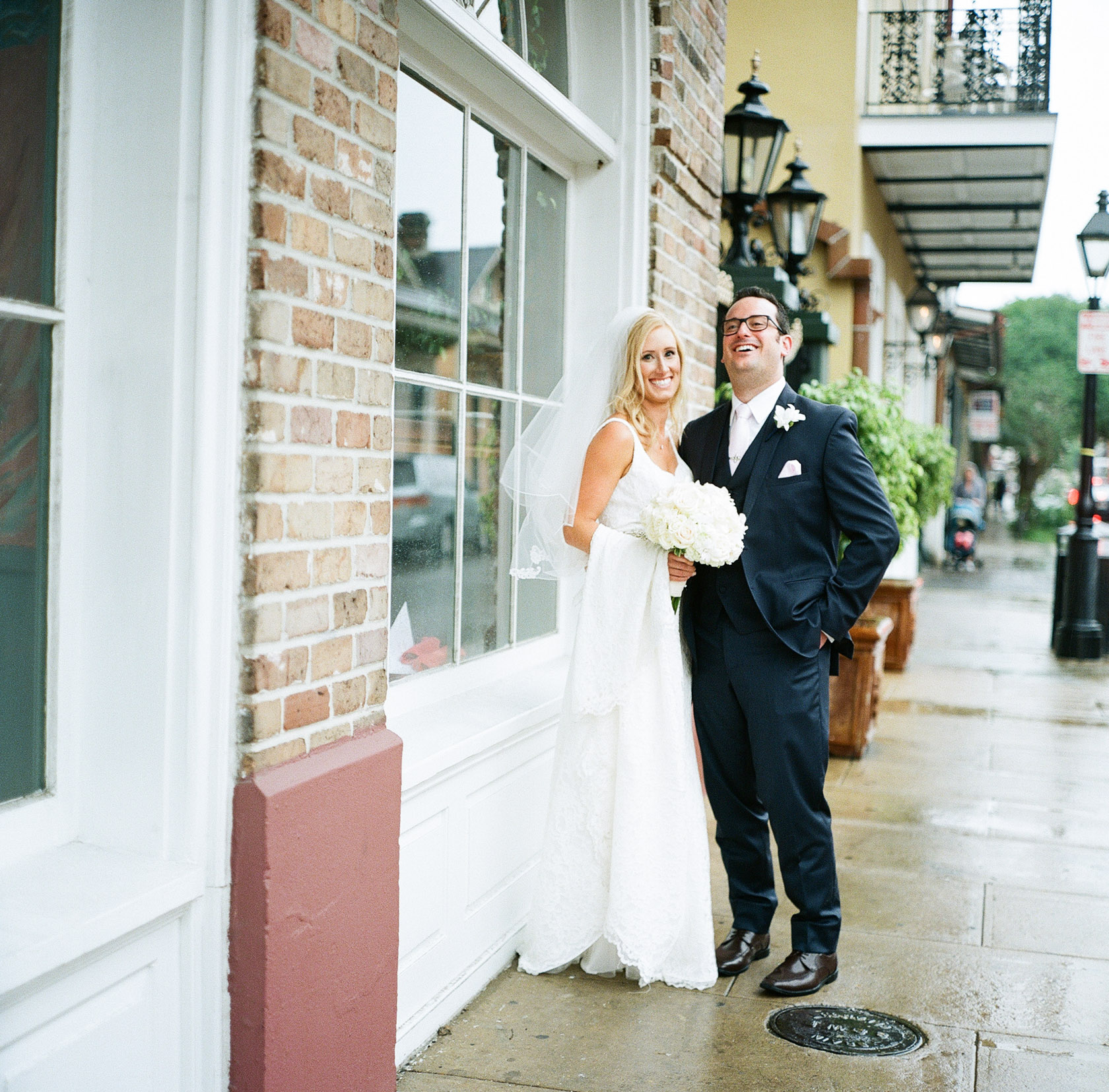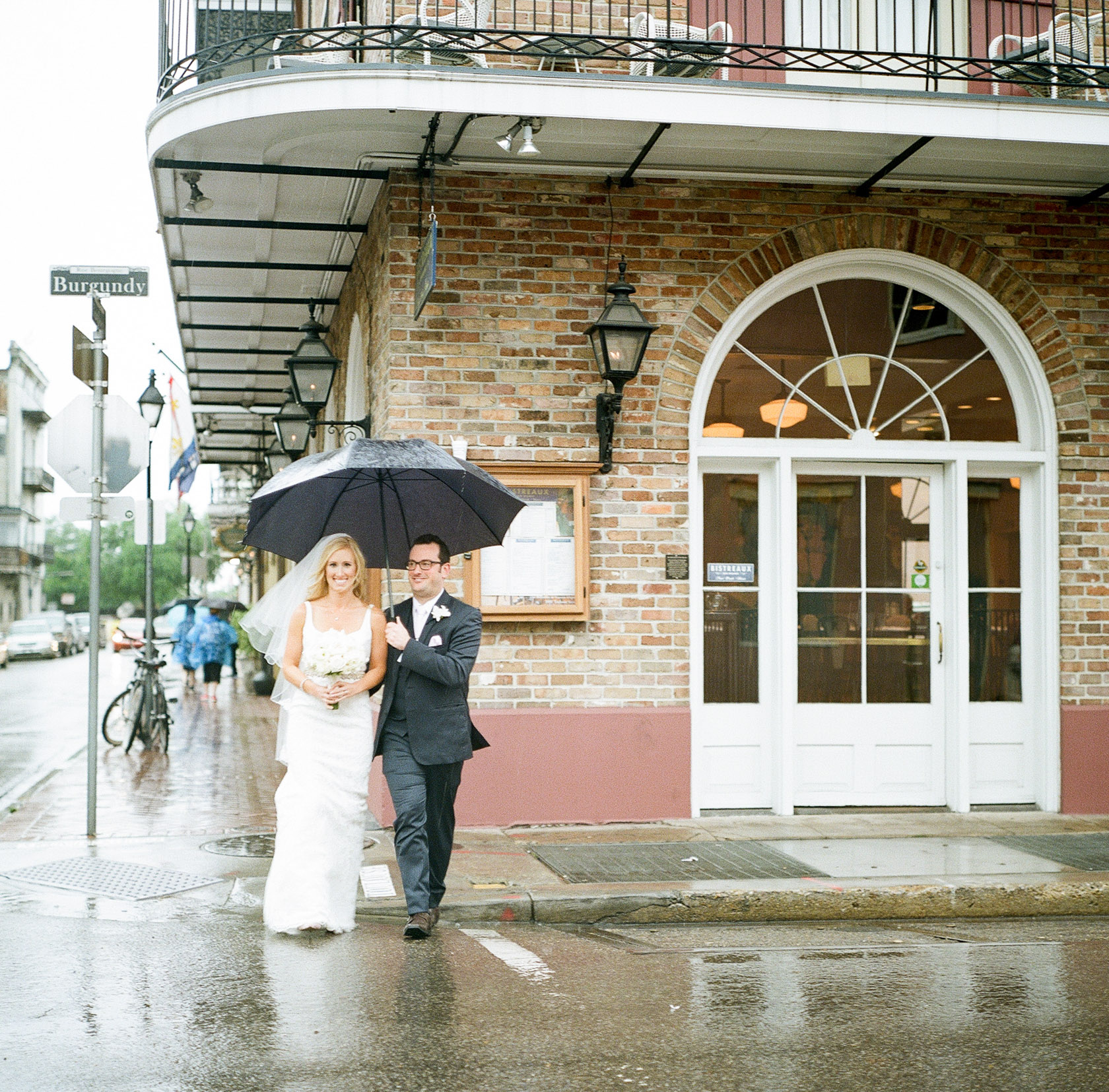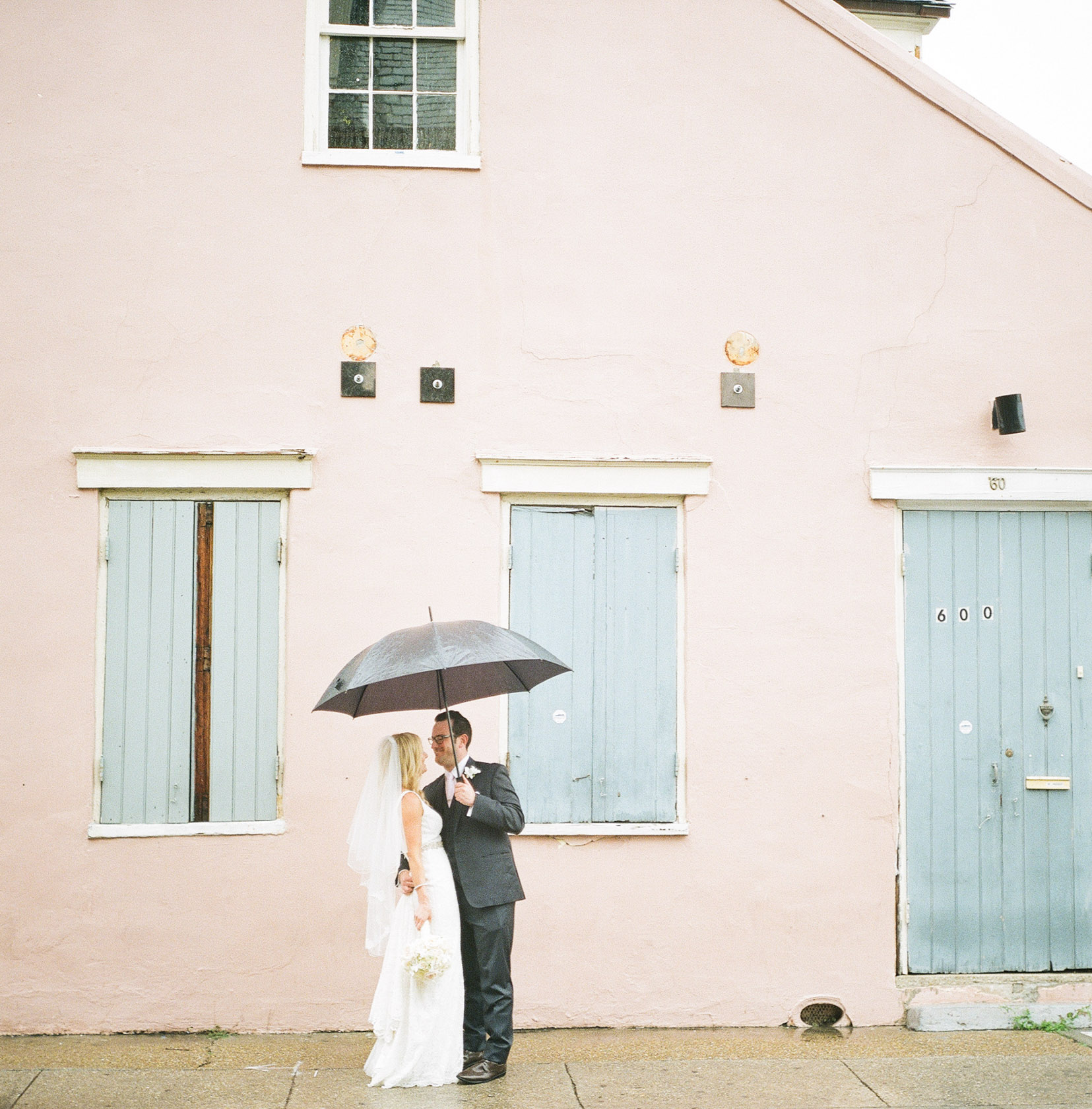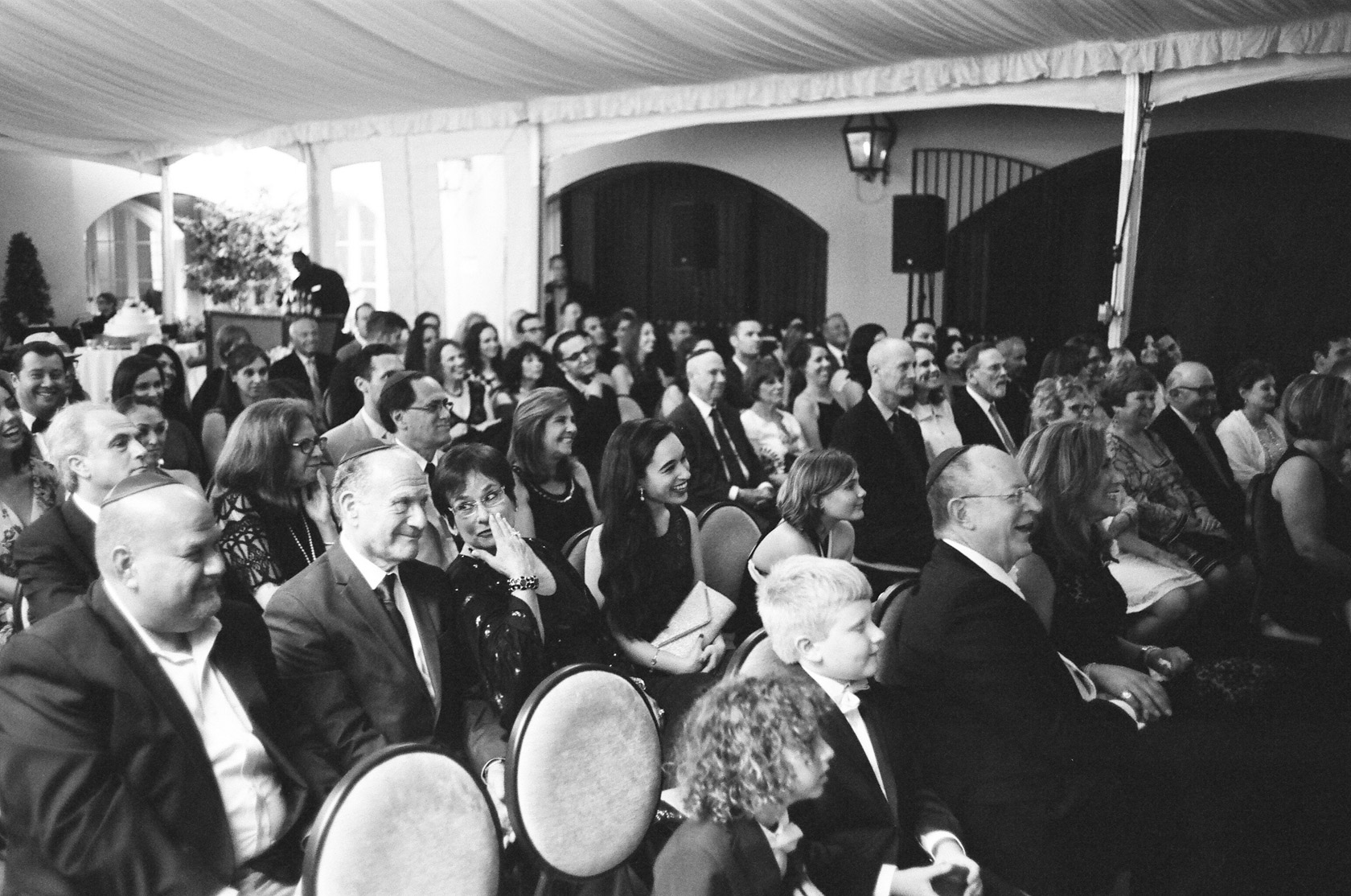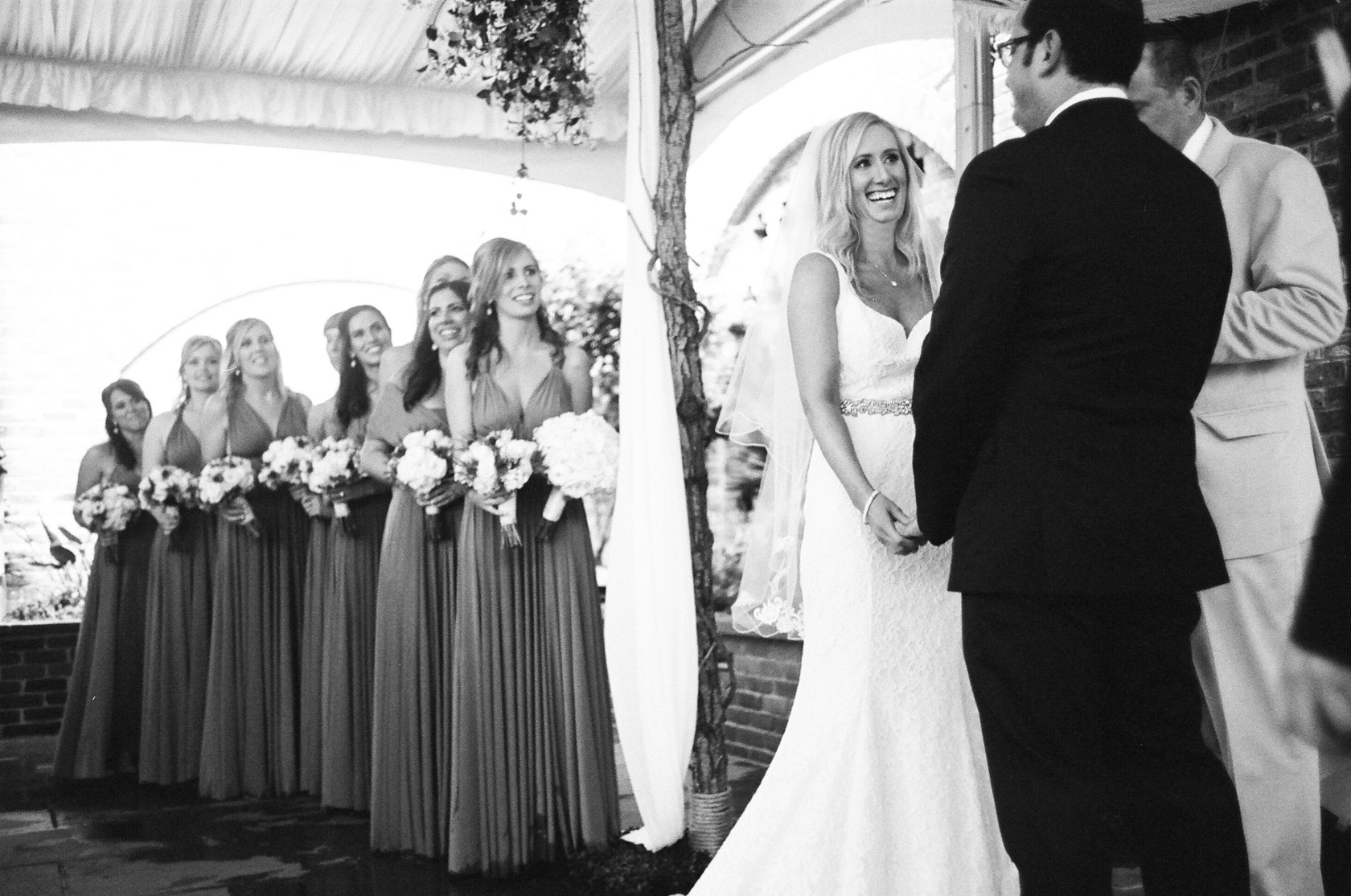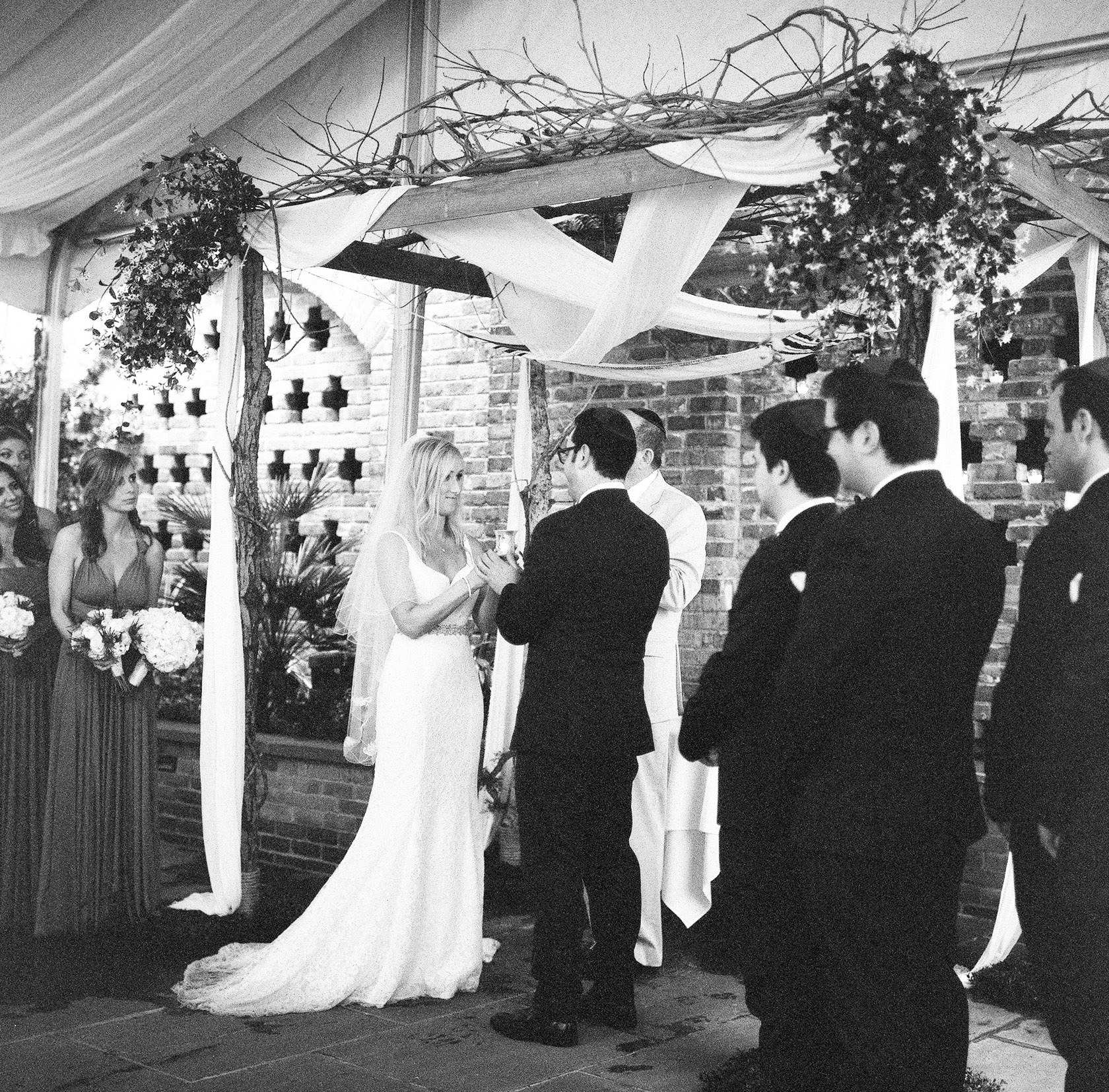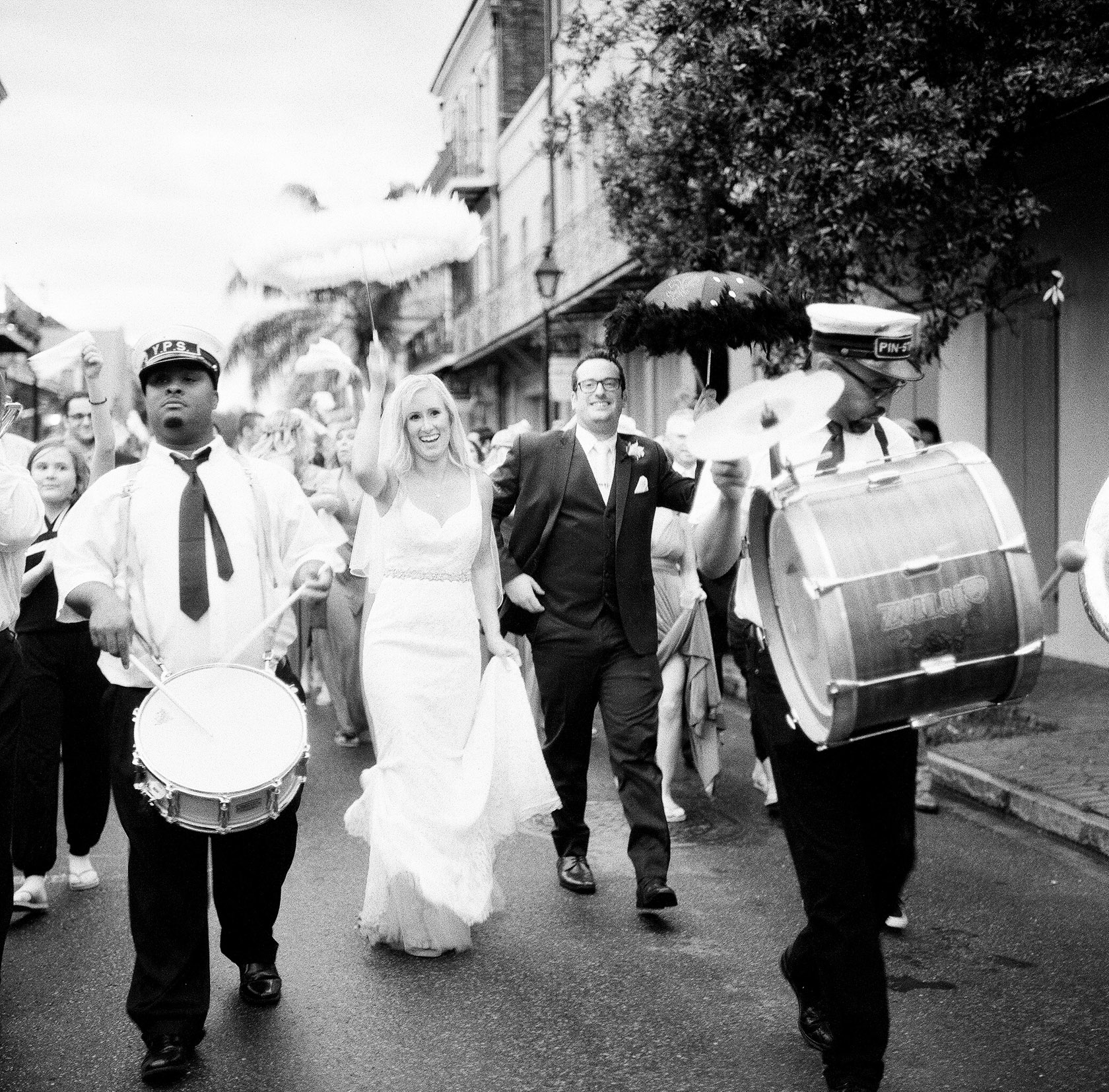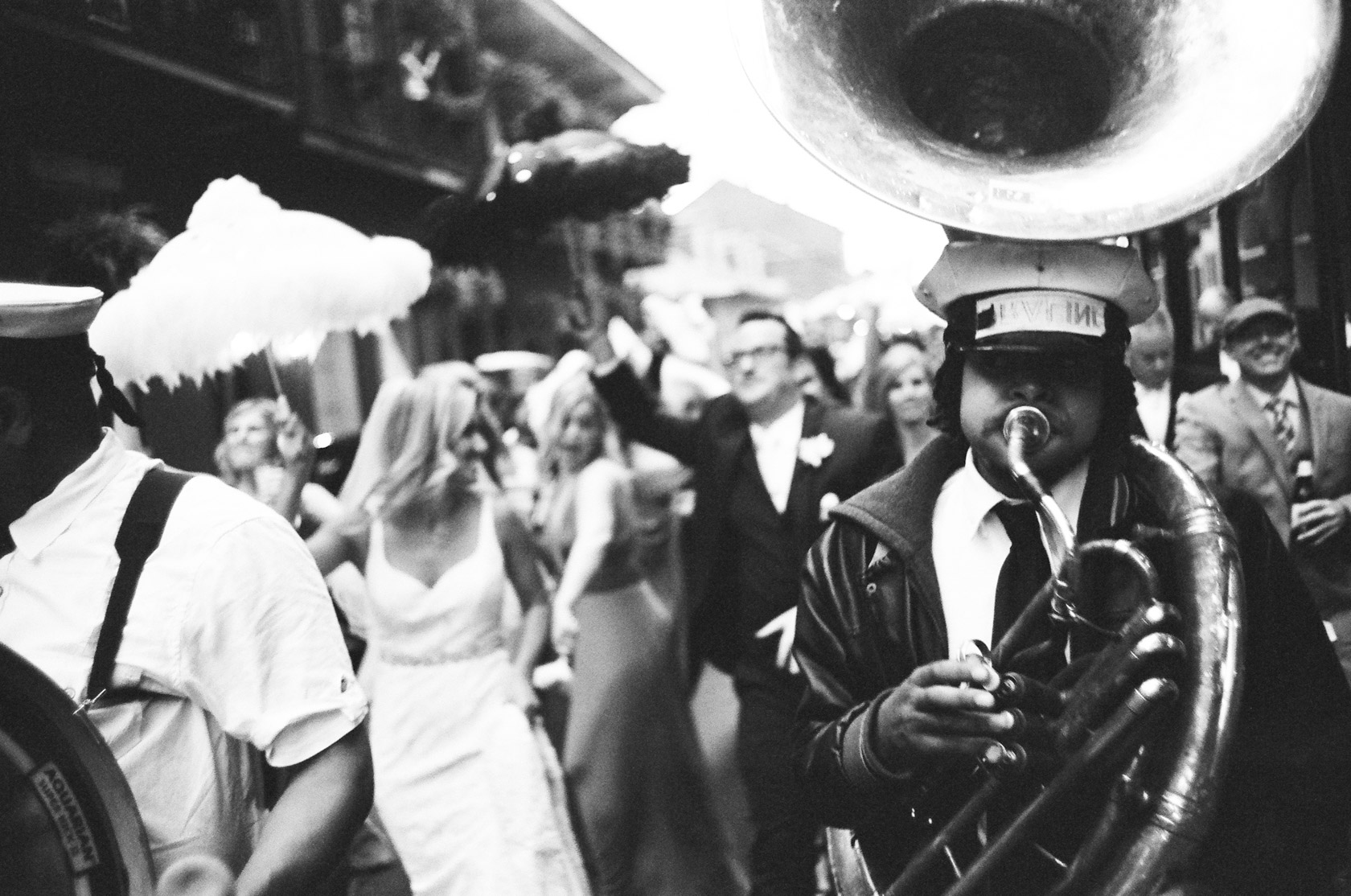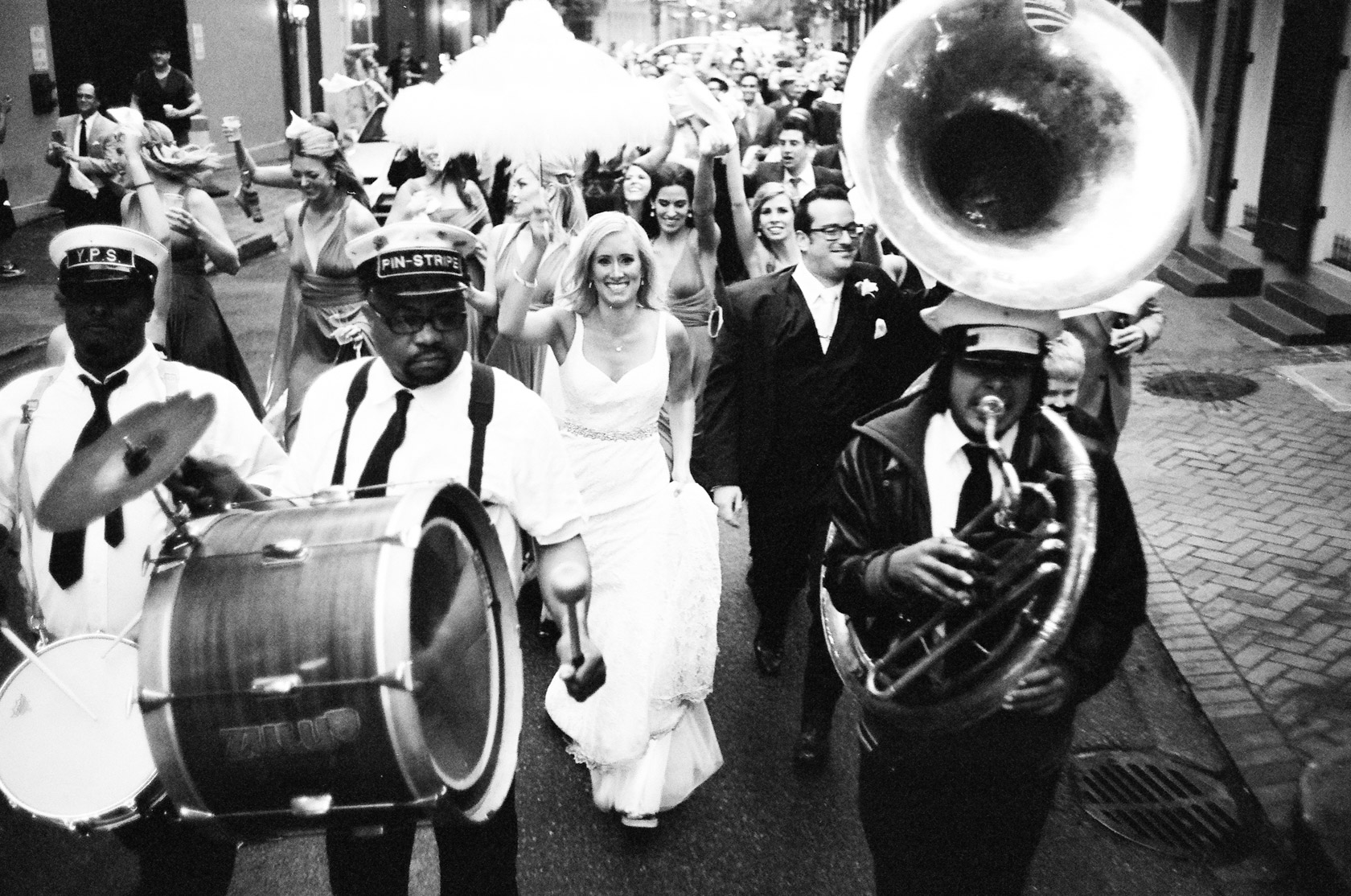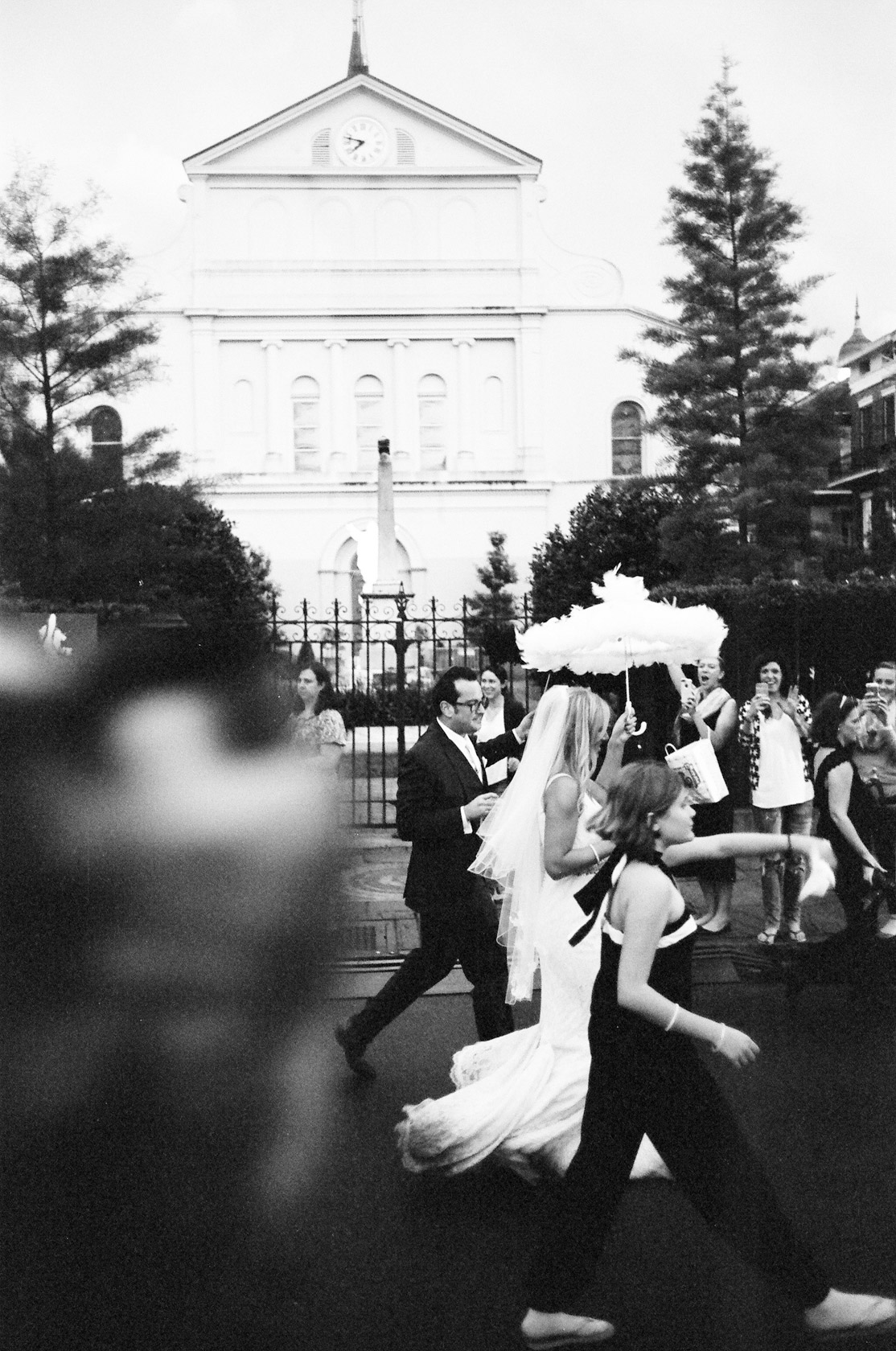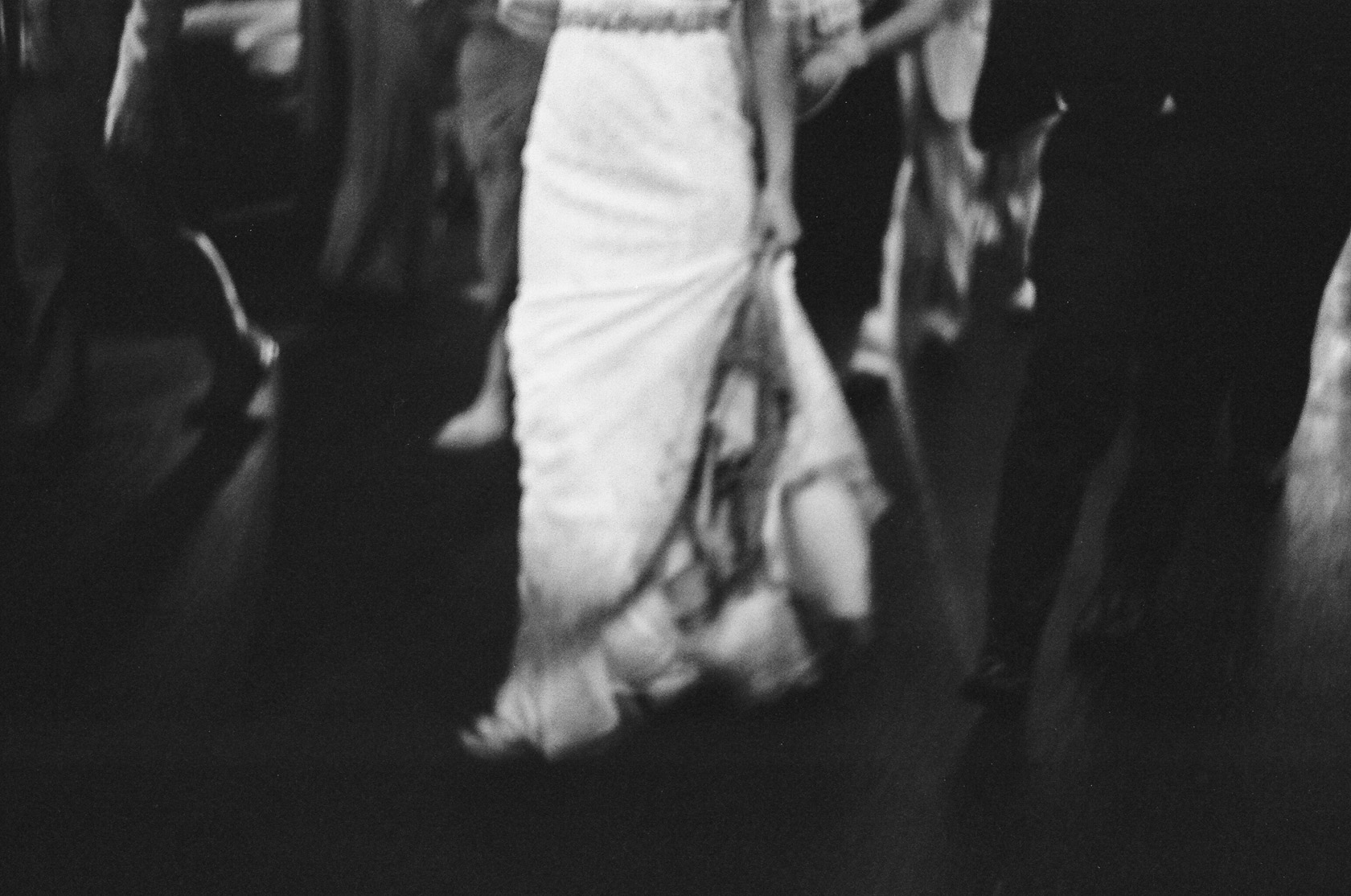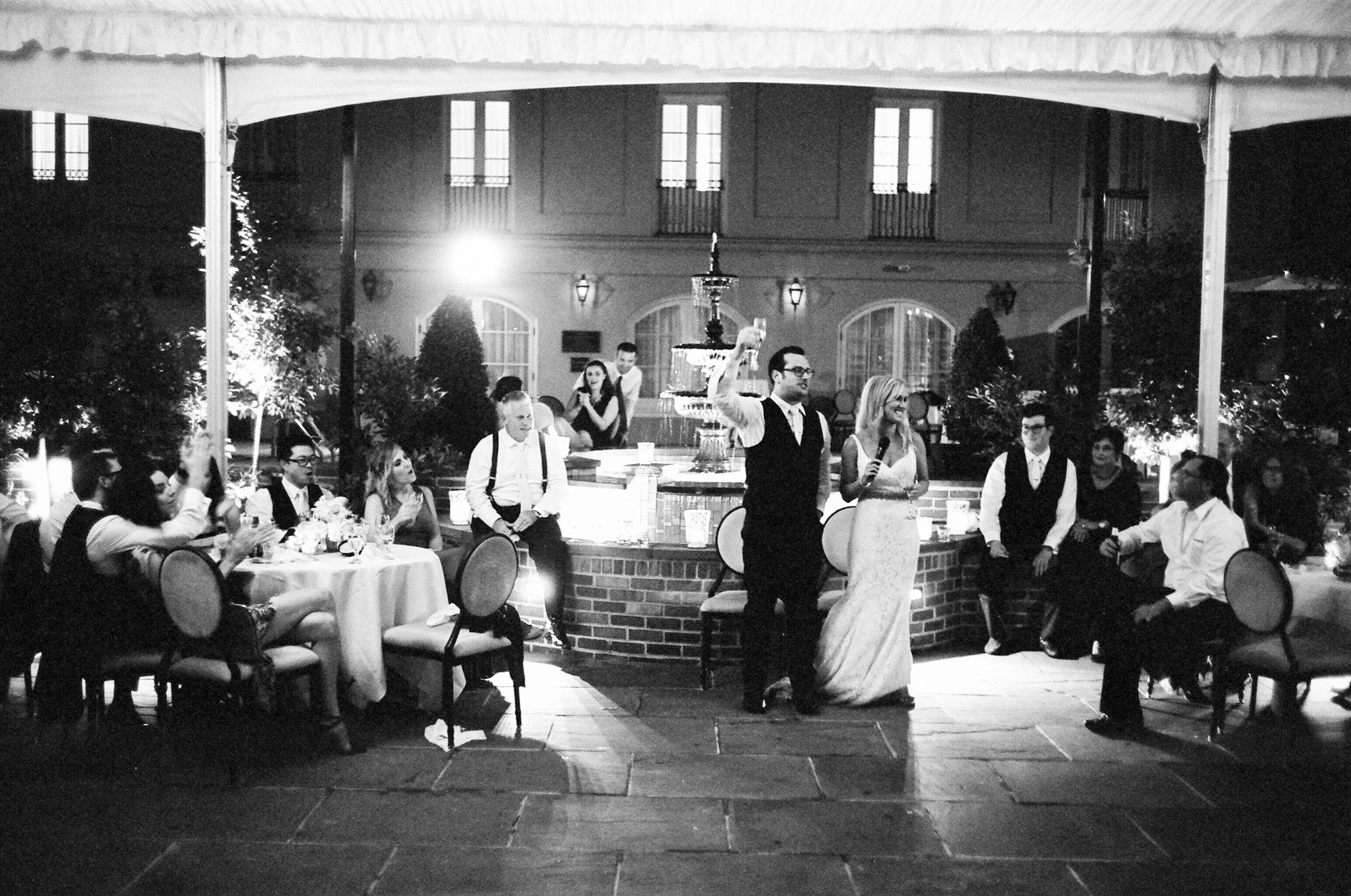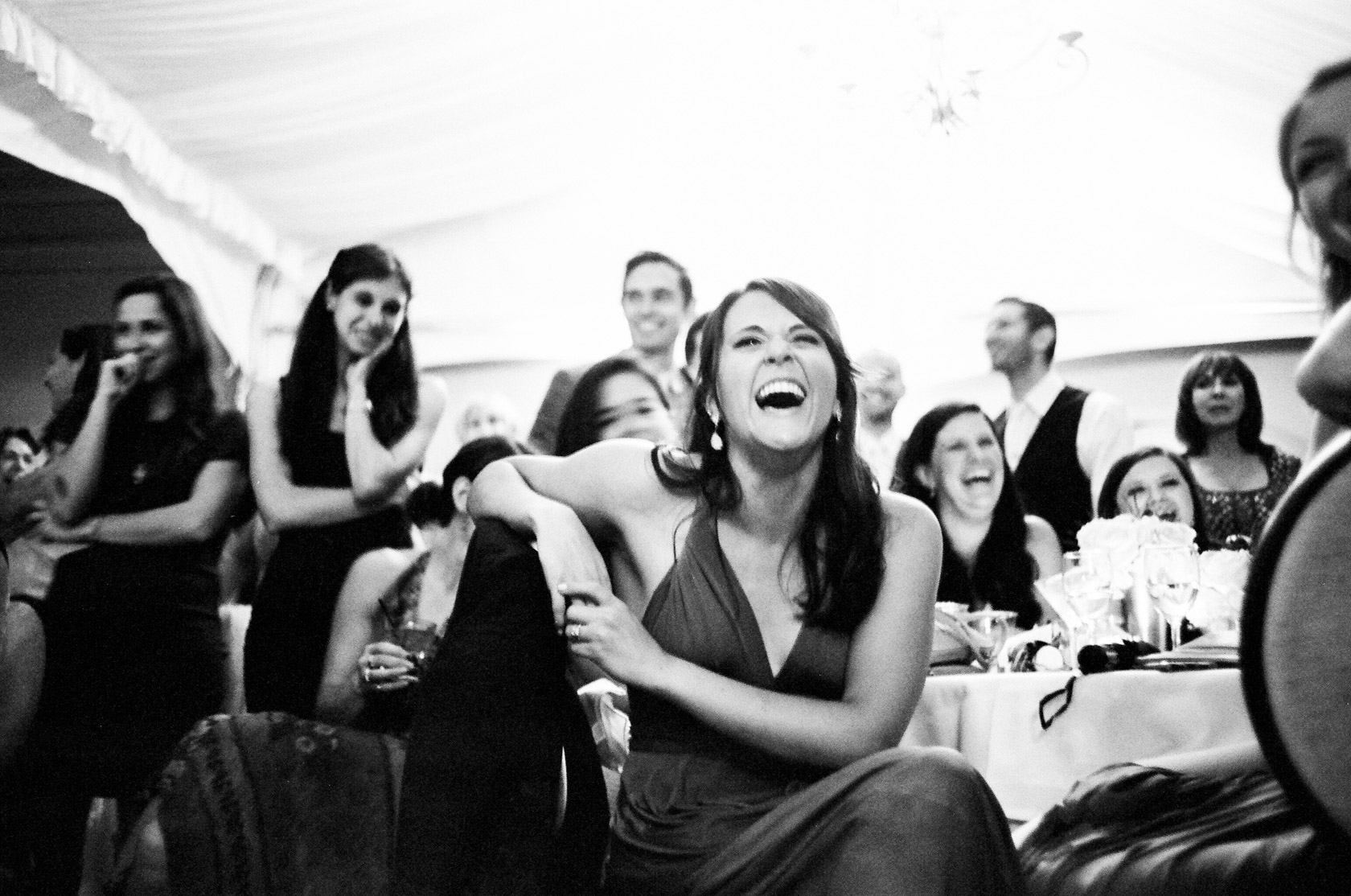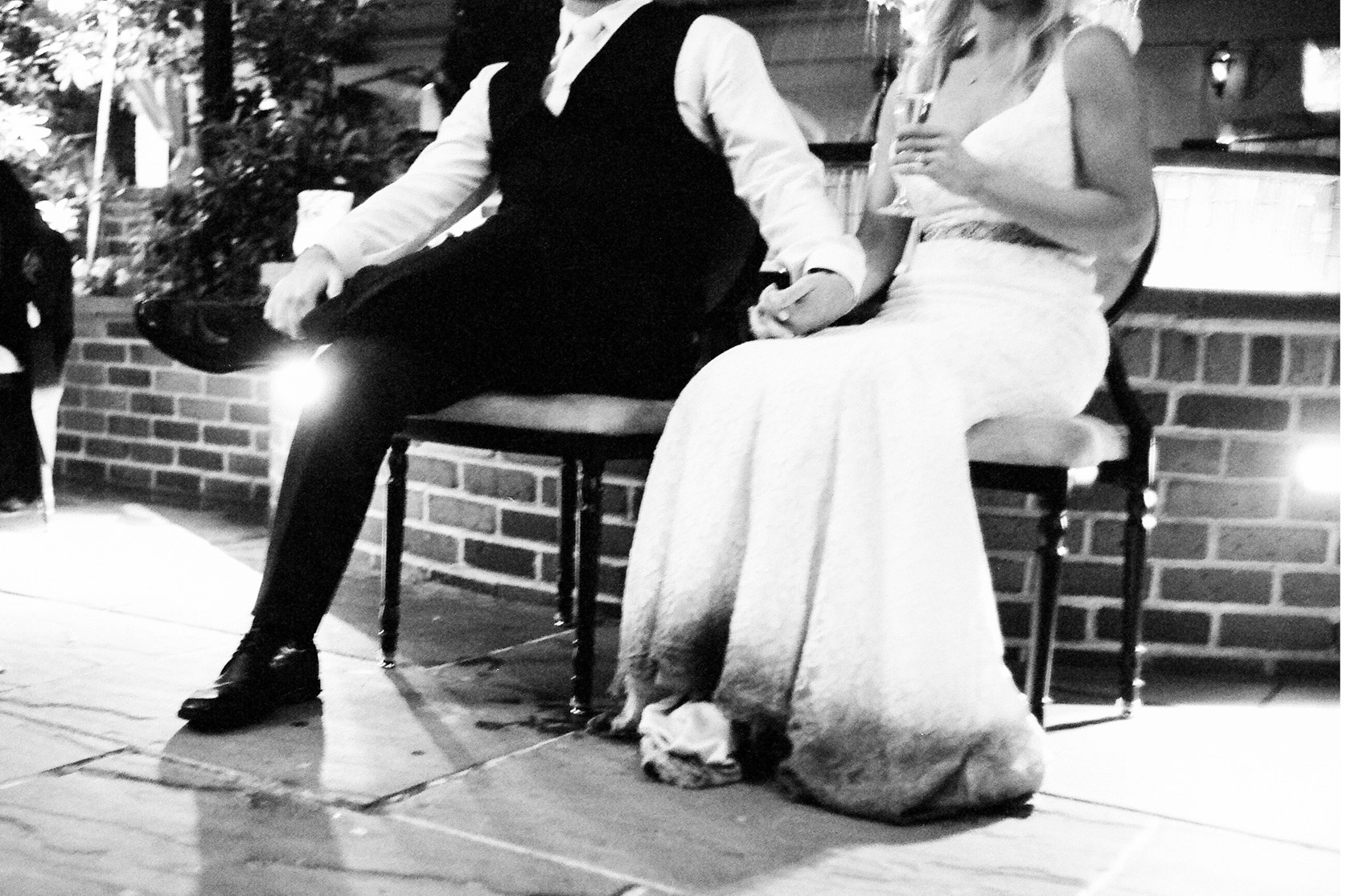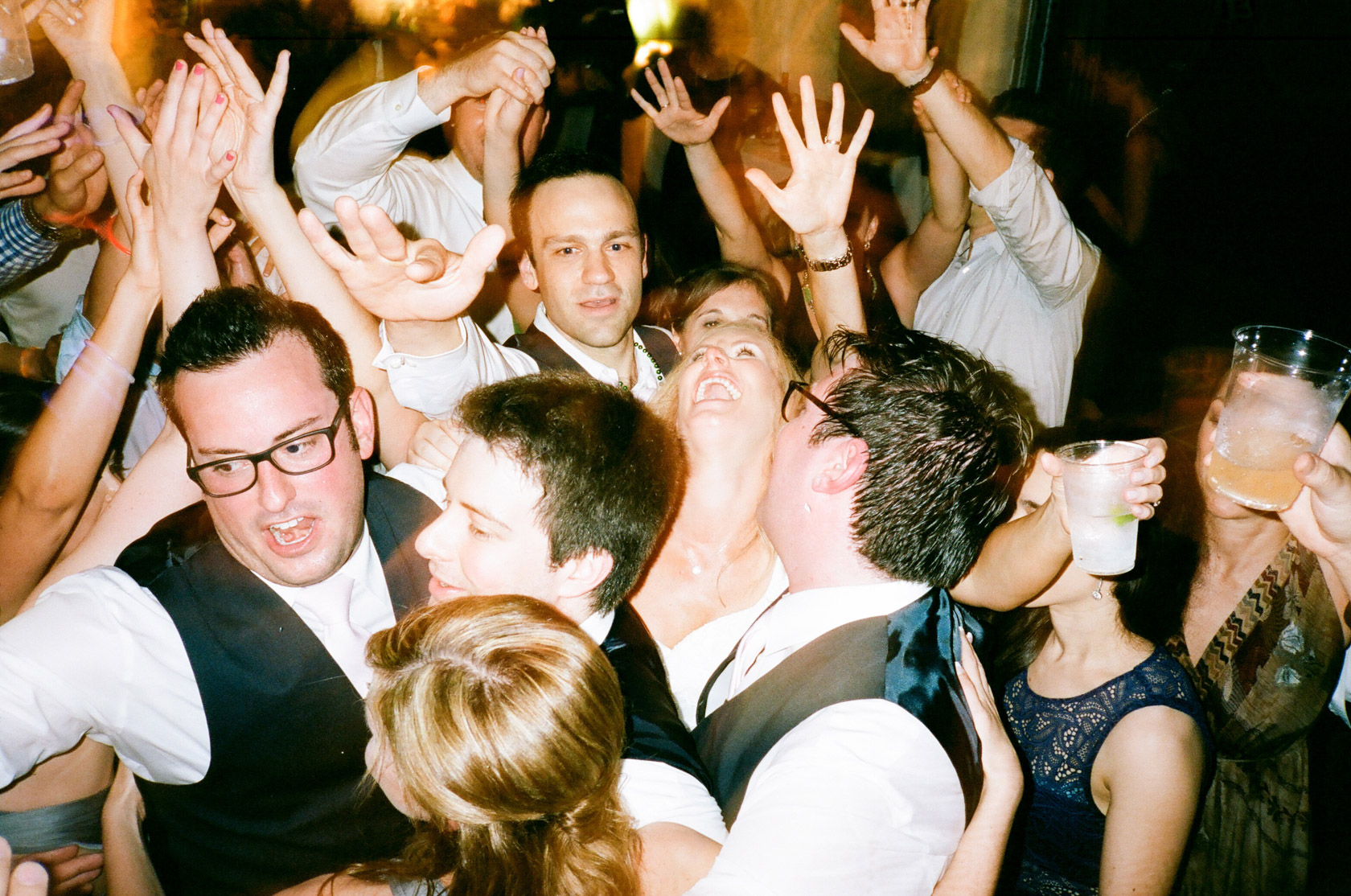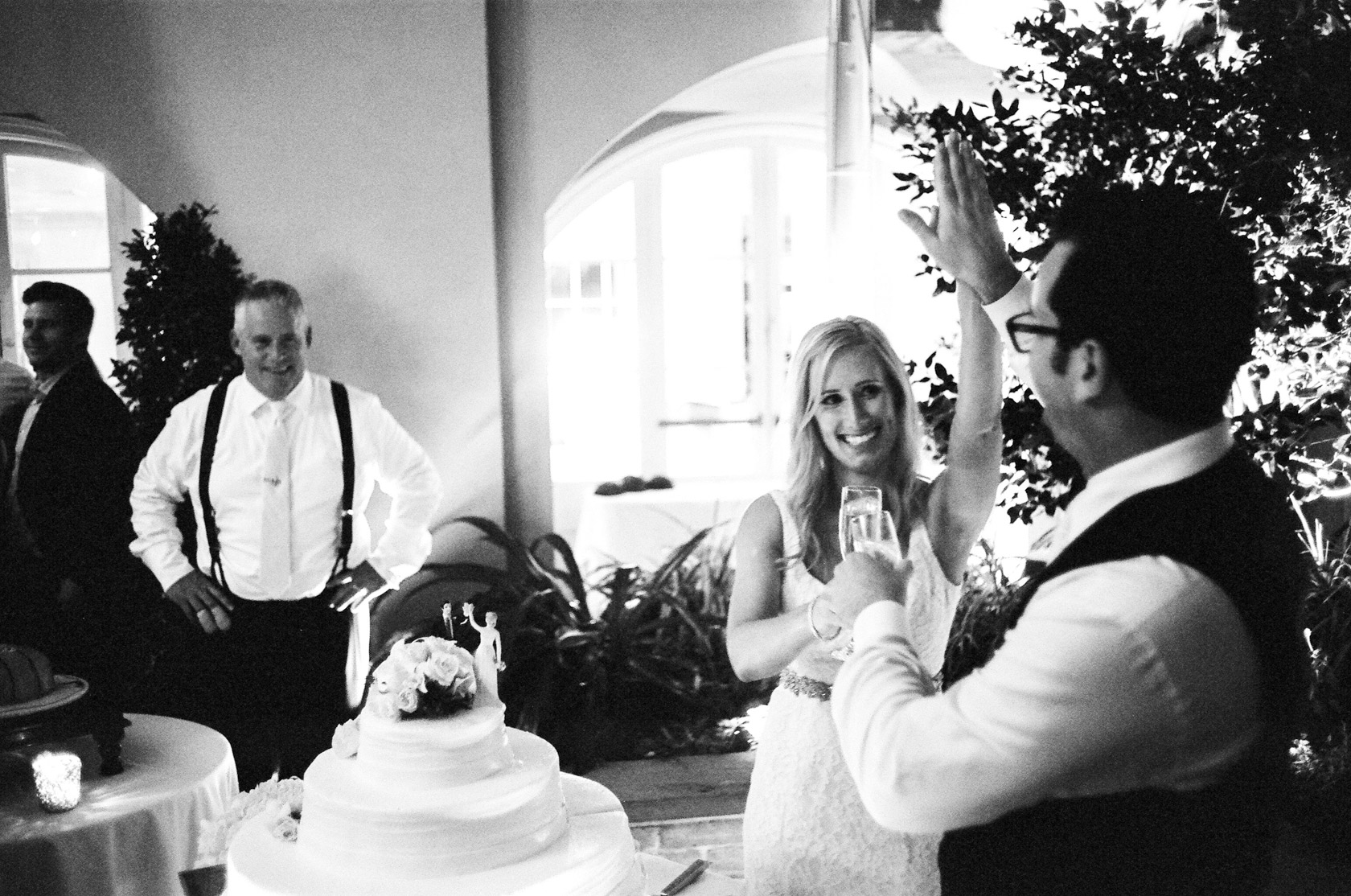 Love the Maison Dupuy? See Rebecca and Matt's Maison Dupuy Wedding here!
thank you!
for trusting us with your memories!
Bride's Gown Store:
BHLDN
Bridesmaids' Attire Designer & Store:
twobirds