back to grid
Marigny Opera House | New Orleans Wedding on Film | Beth & Philip
November 17, 2016
Wow!  Wow!  Wow!  Where to start with Beth and Philip's wedding?  The venue?  The coordinator and the fabulous vendor team? The dress?  Or these beautiful film scans?
The Marigny Opera House is a playground full of character to the New Orleans wedding industry.  Beth and Philip, along with the expertise of Belinda with Blue Gardenia Events, put together a fabulous, sophisticated wedding that made guests feel as though they had been transported to another land and time.  The ceremony took place while there was still light filtering through the old windows, and then the guests were treated to the New Orleans second line wedding tradition through the streets of the Marigny led by the Swamp Donkeys.
Everyone was led back into a cocktail hour with twinkling lights and blue skies overhead.  By the time the doors opened for dinner, evening was upon us and the interior of the Opera House took on a feeling of being in and old church or a wine cave — it was so cozy.
Thank you for trusting us with your memories.  It was a pleasure being with you on this journey.  What a wonderful party you throw!  Congratulations!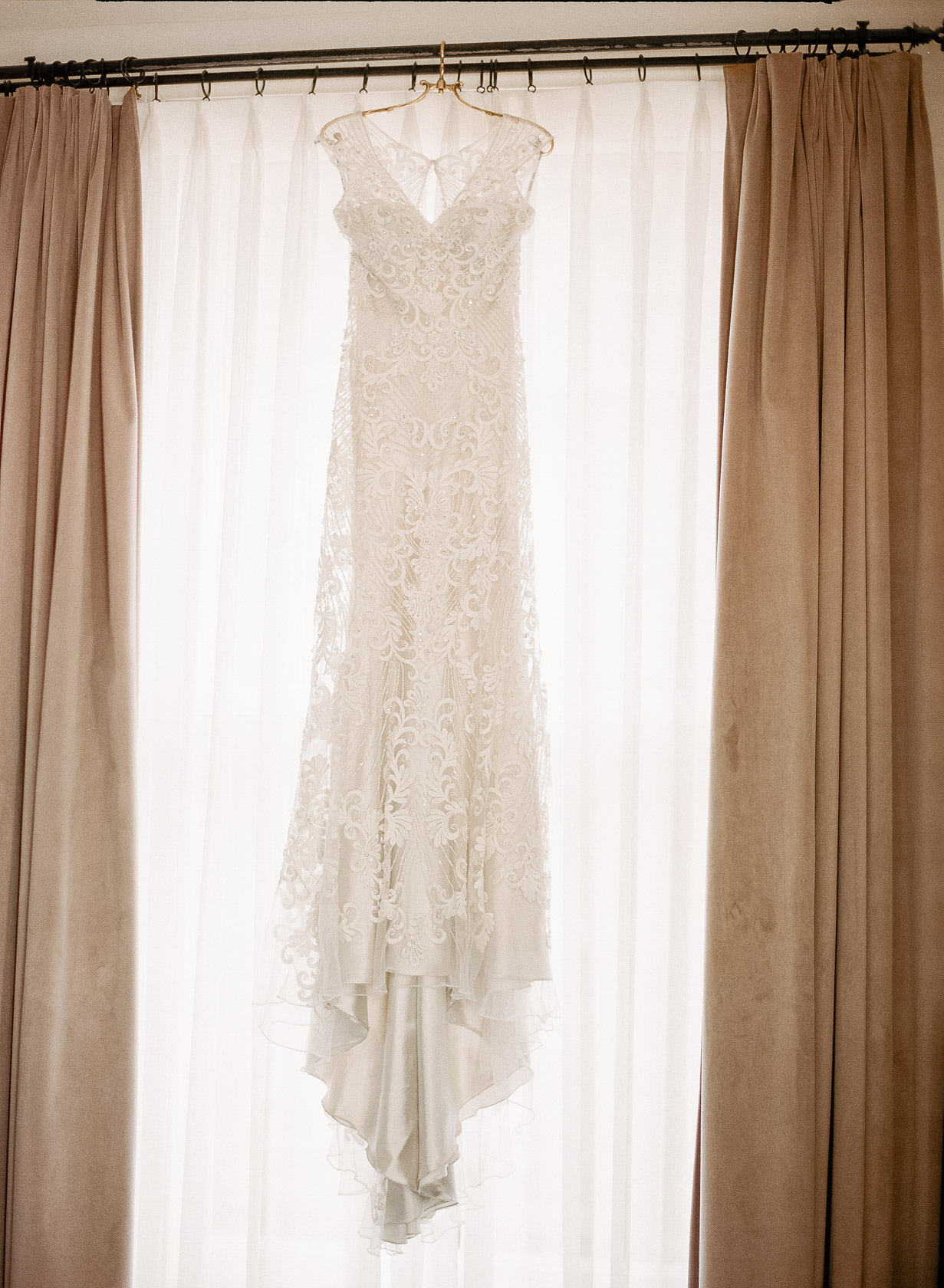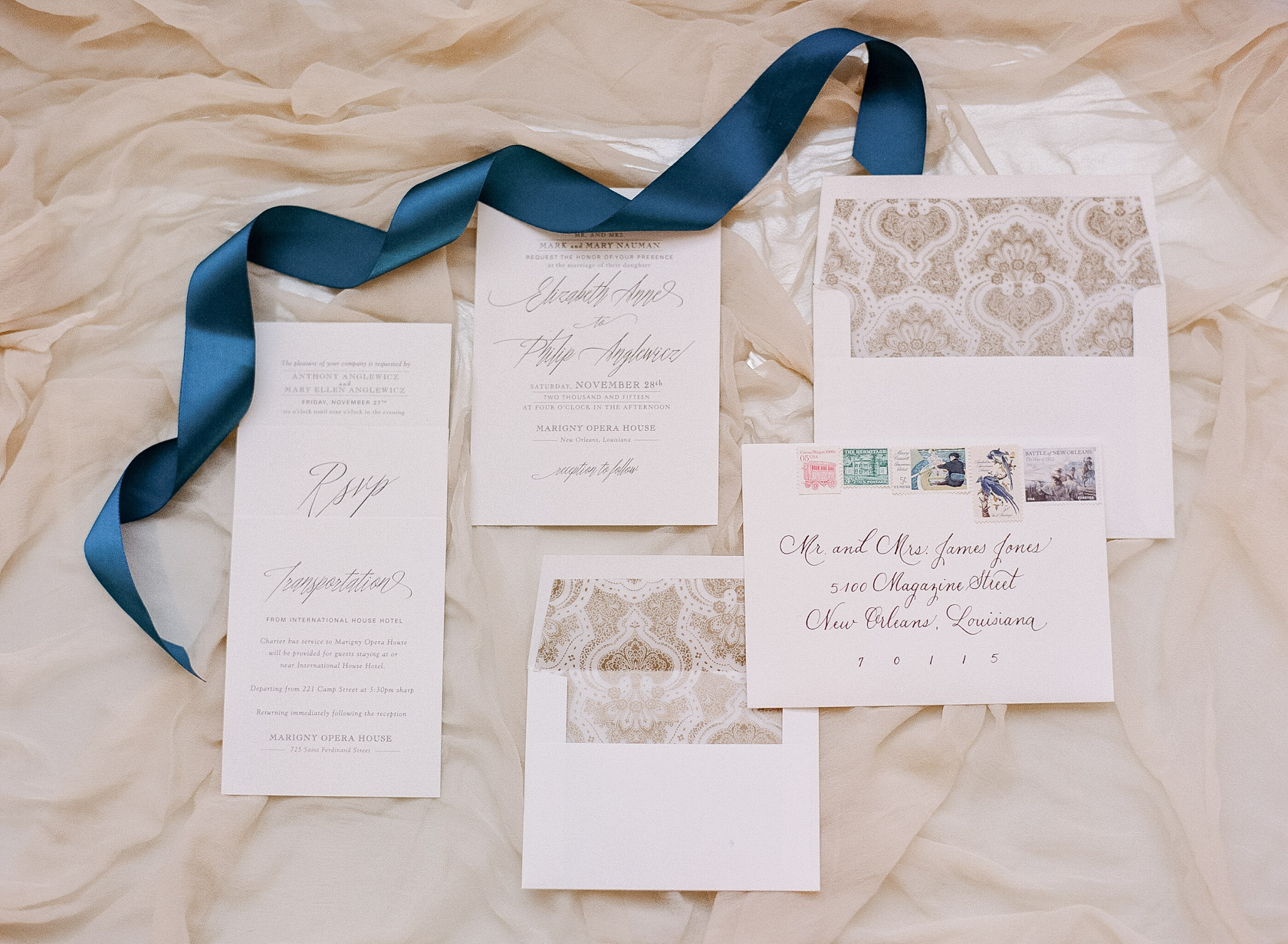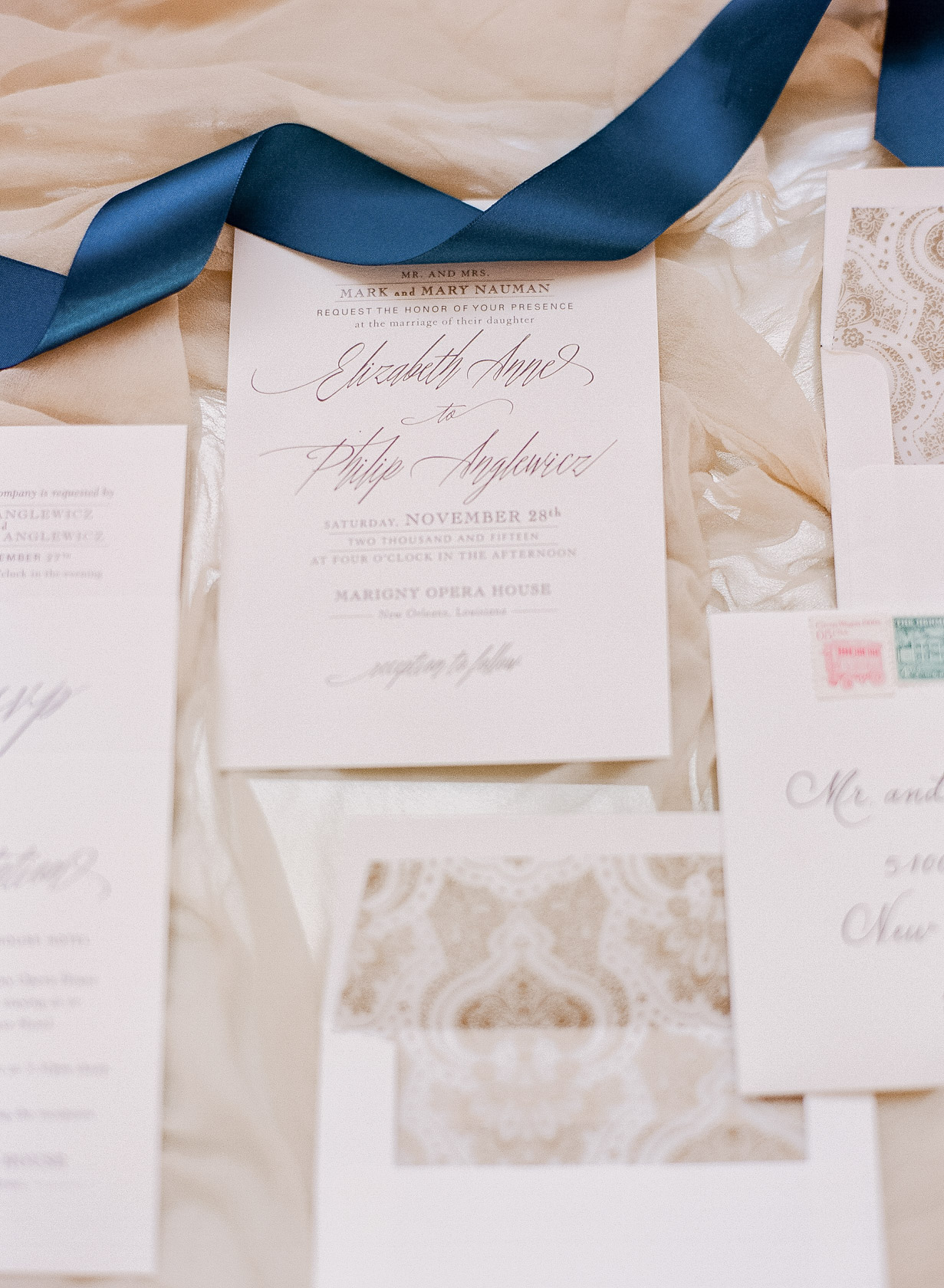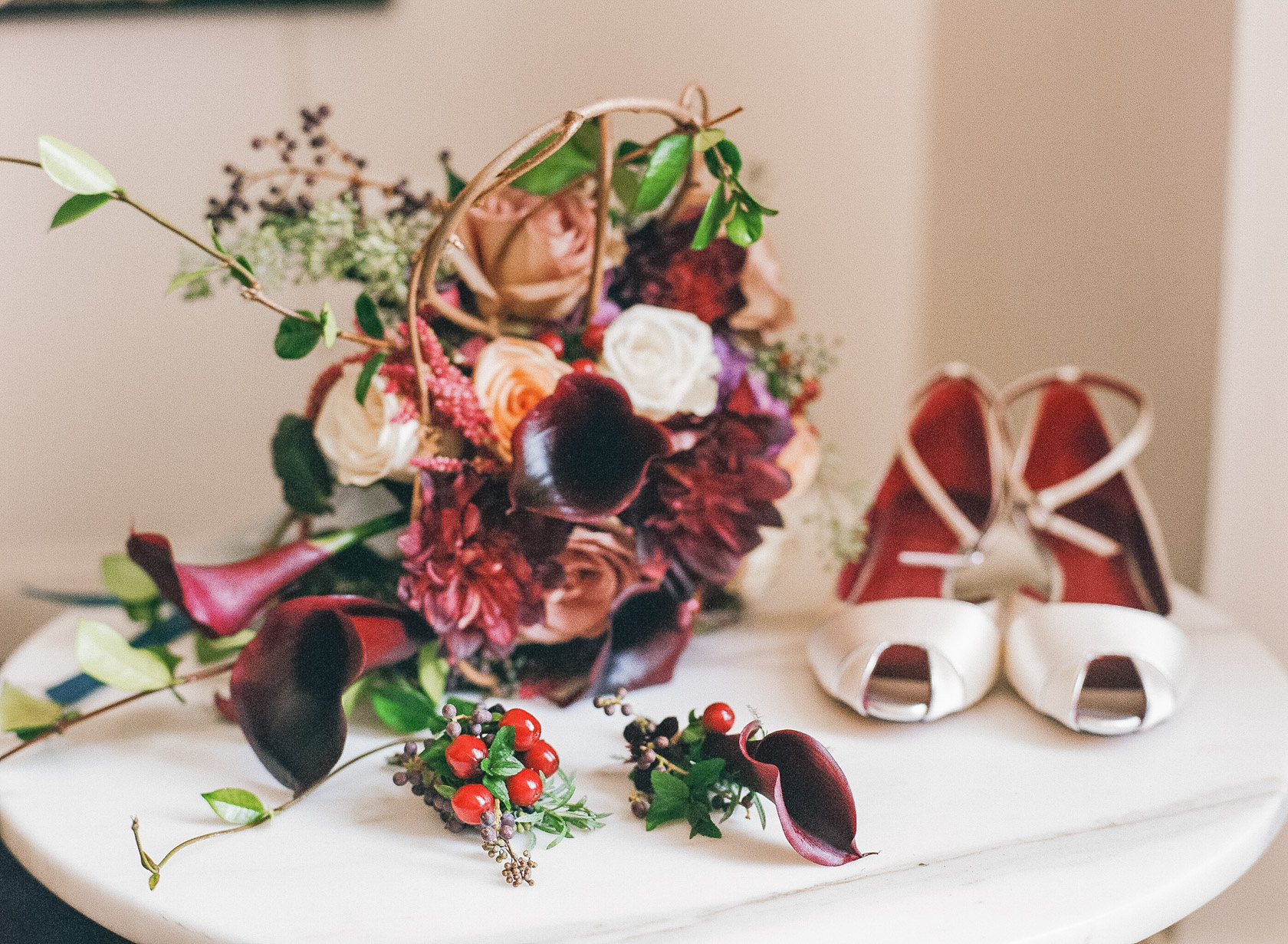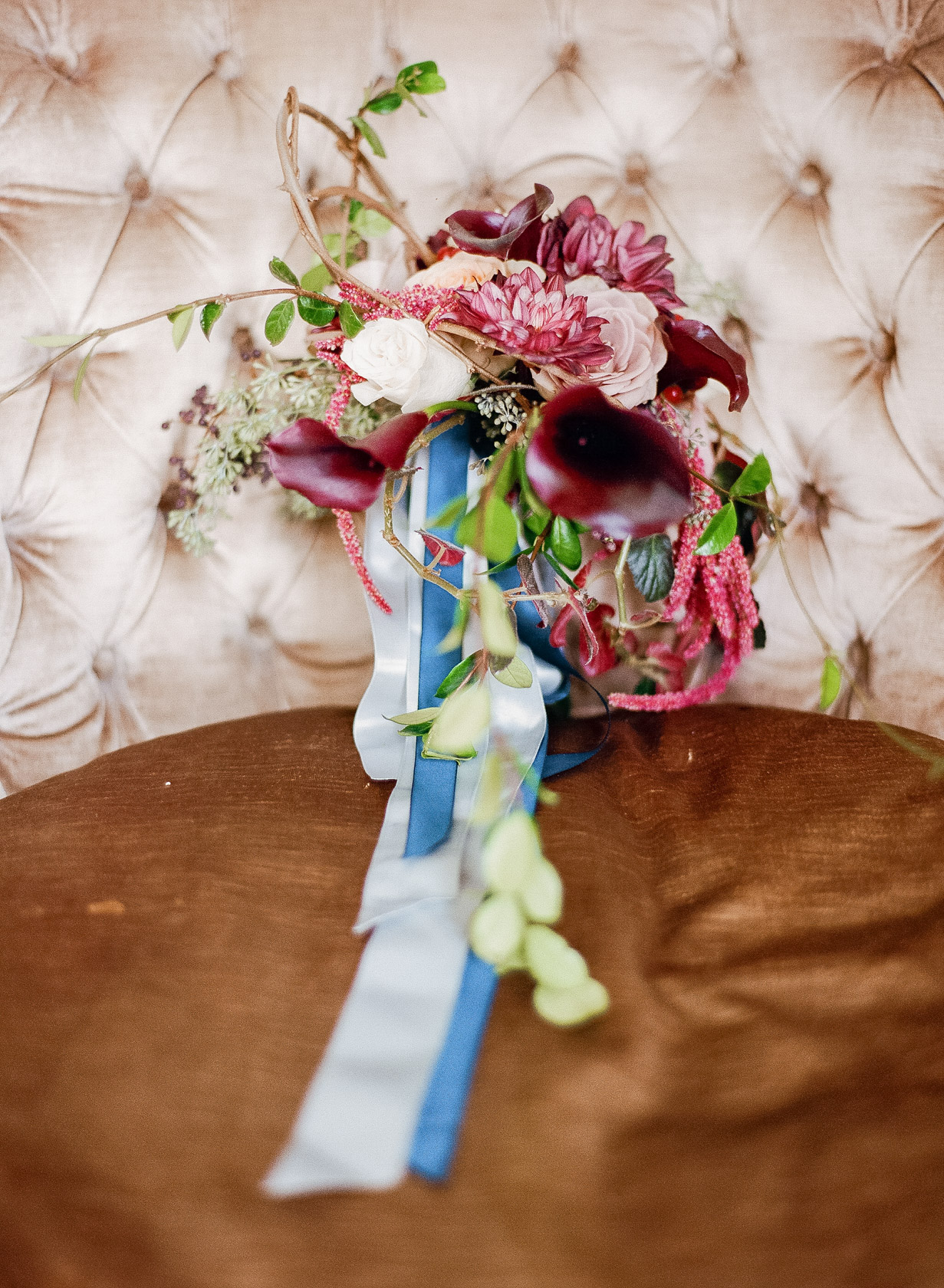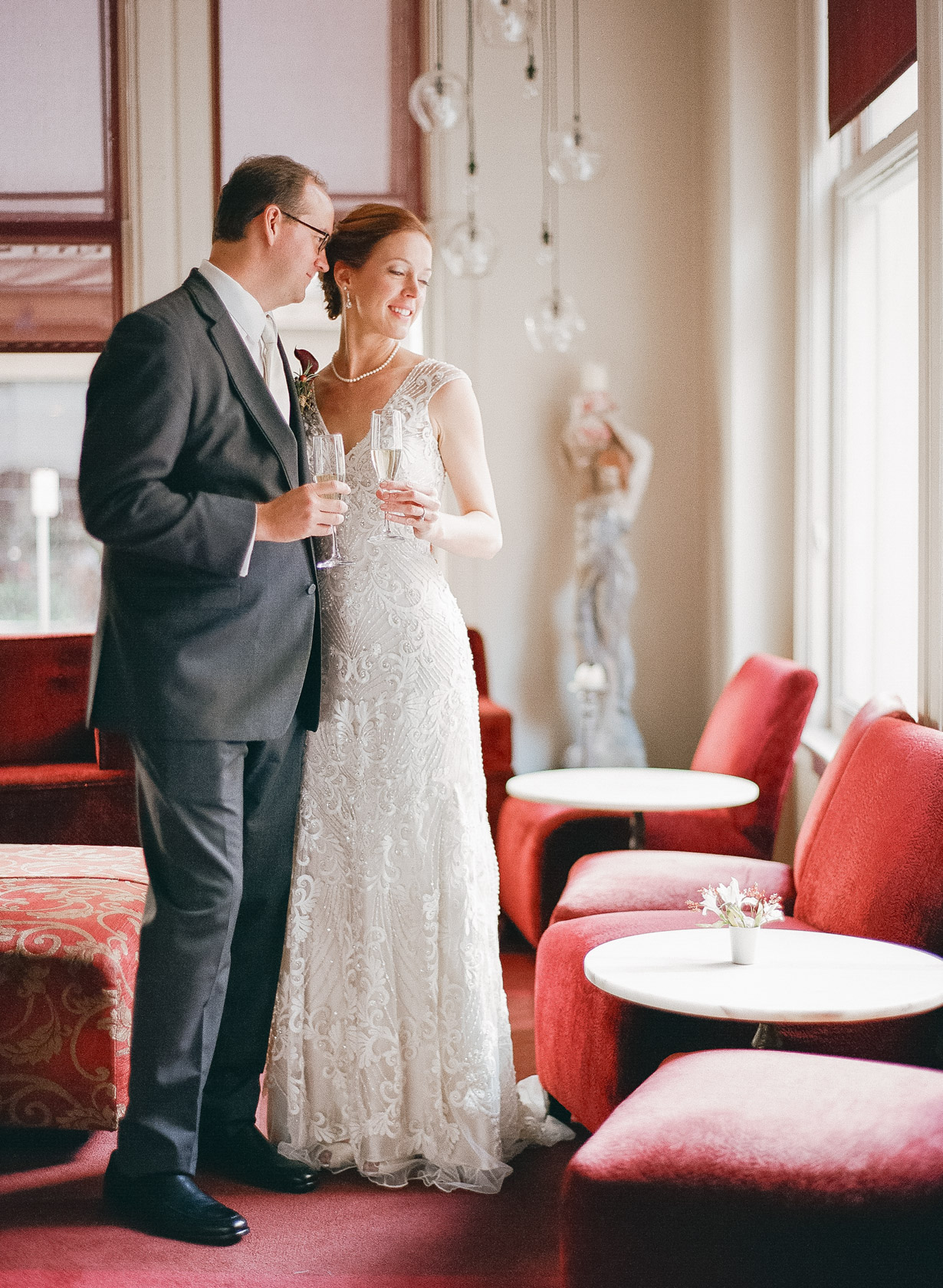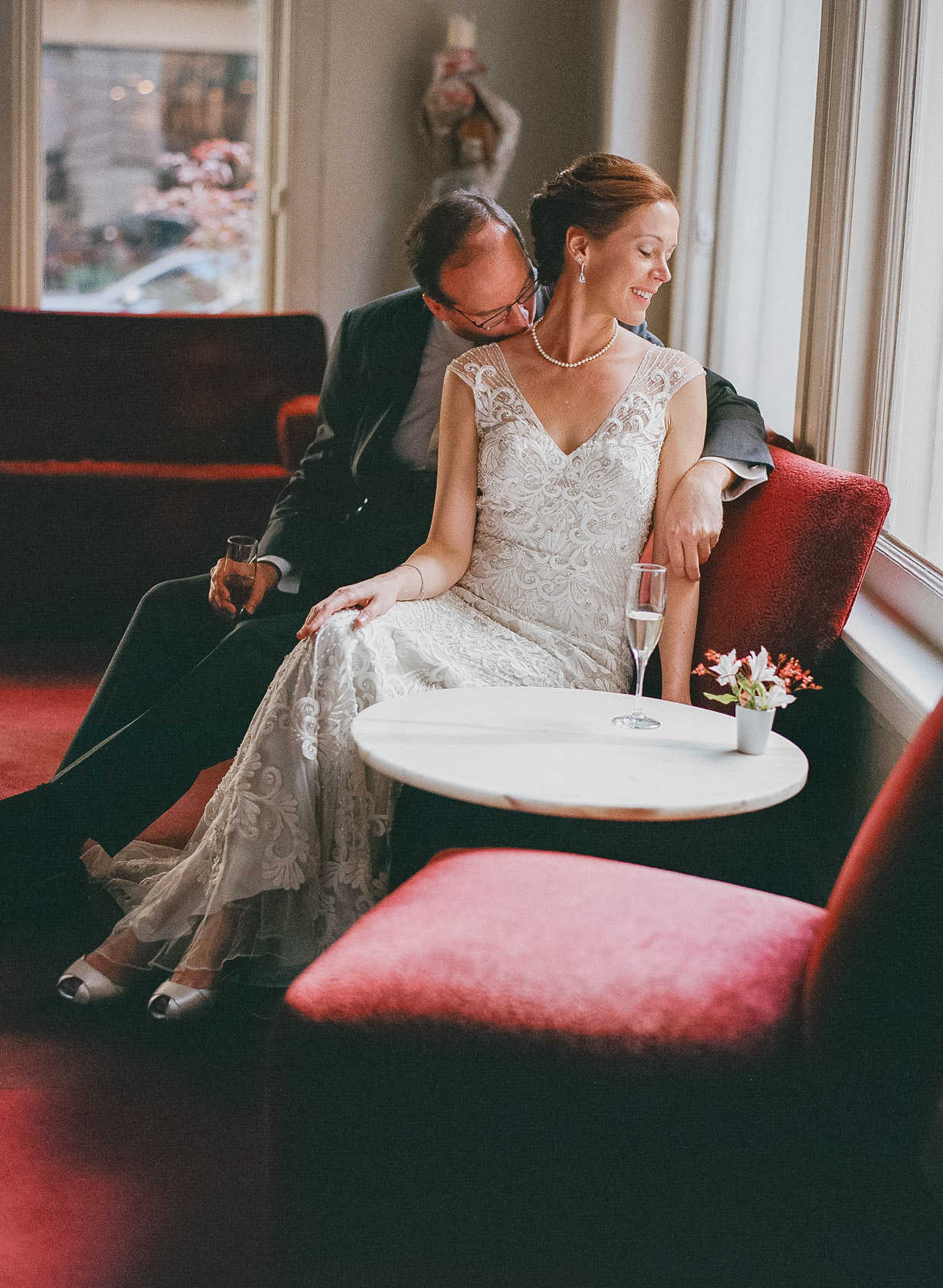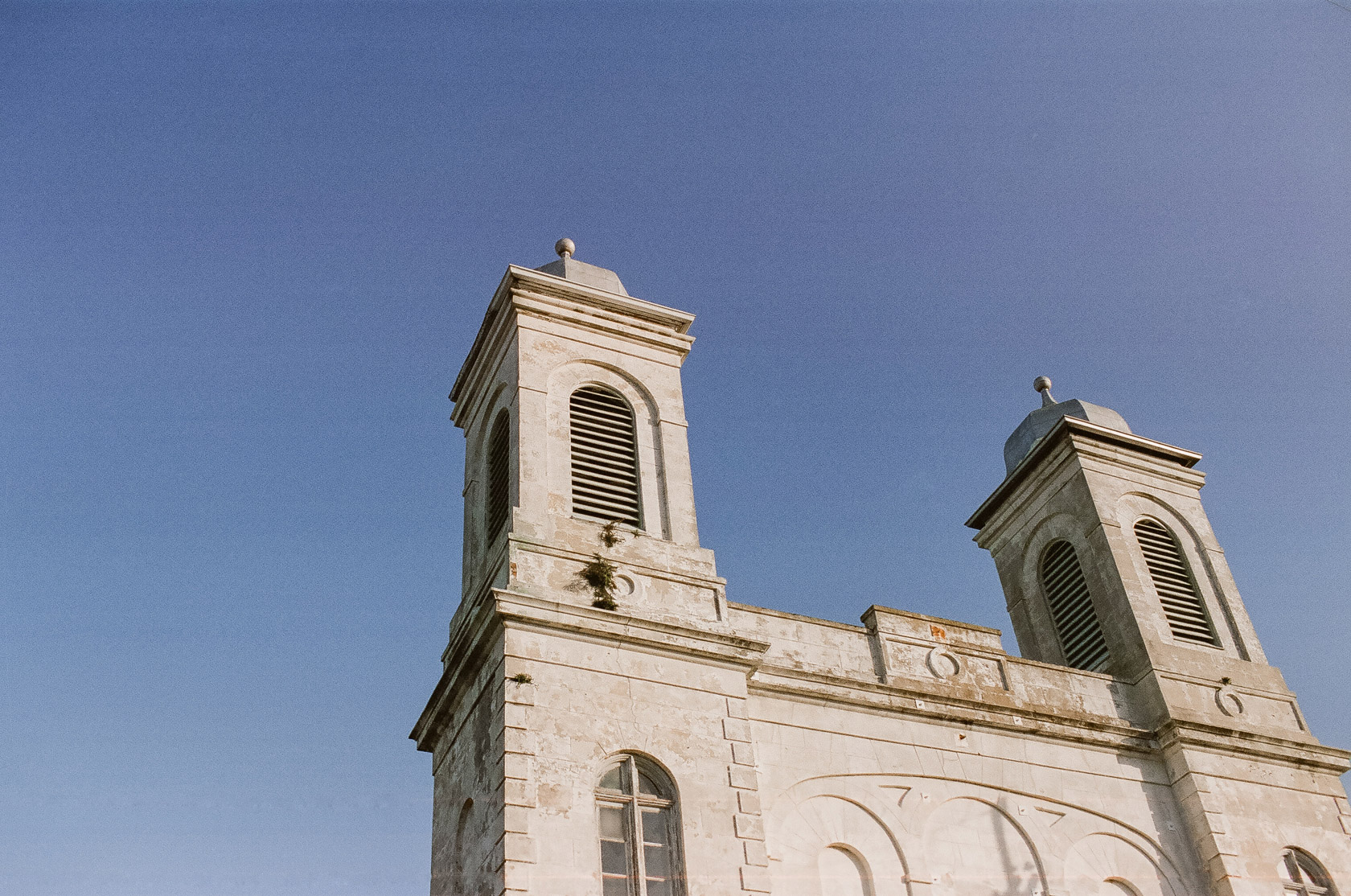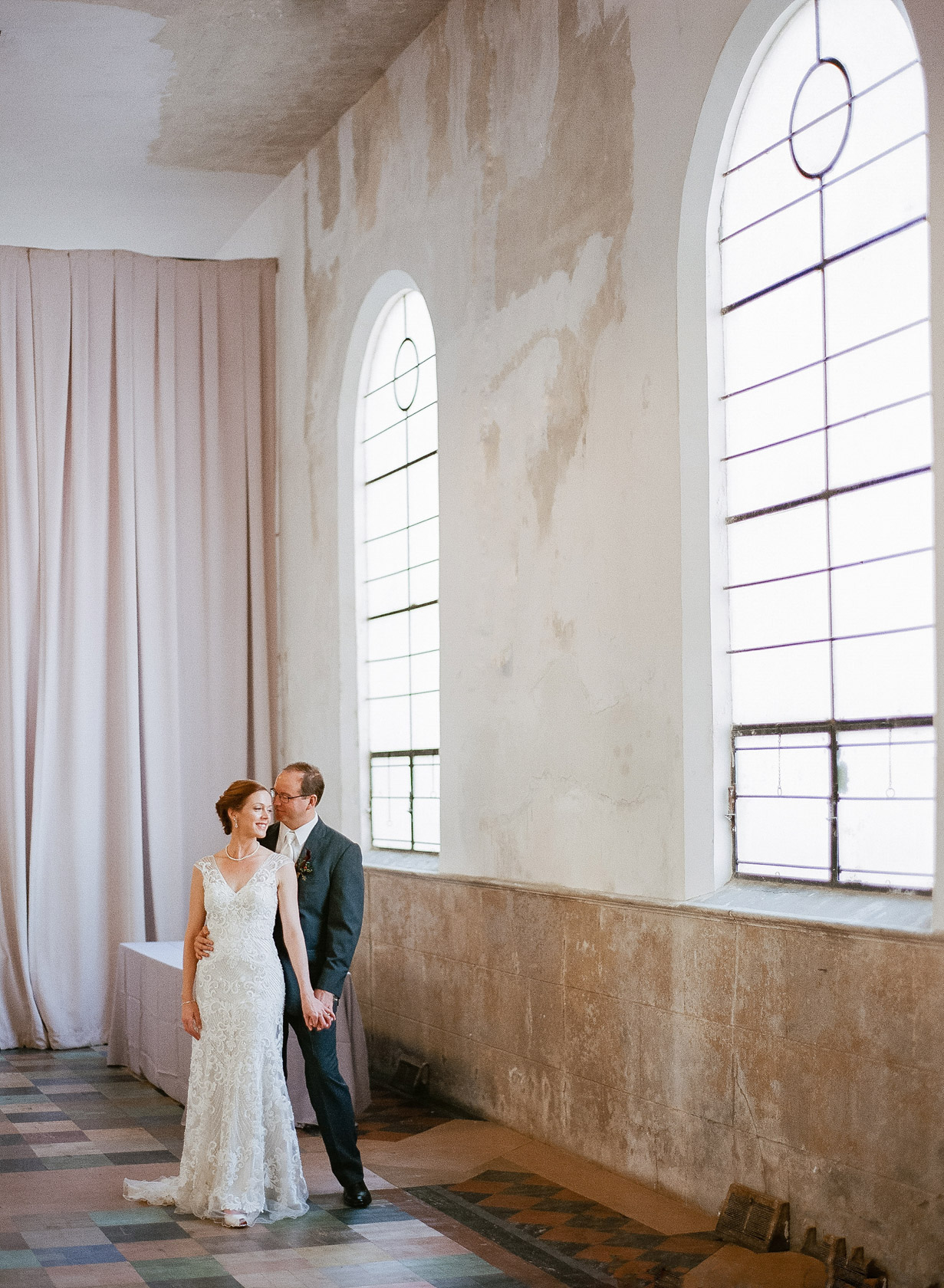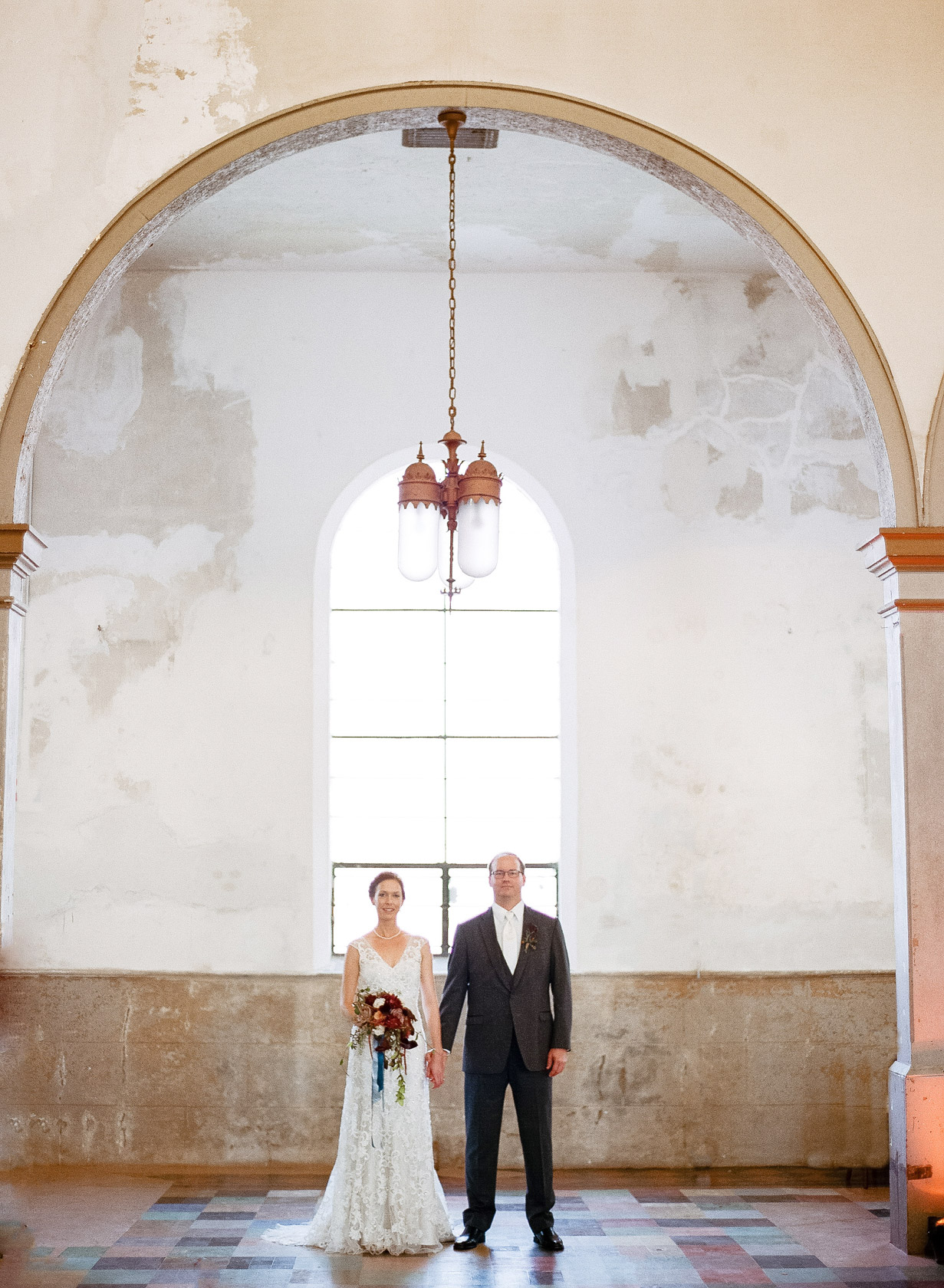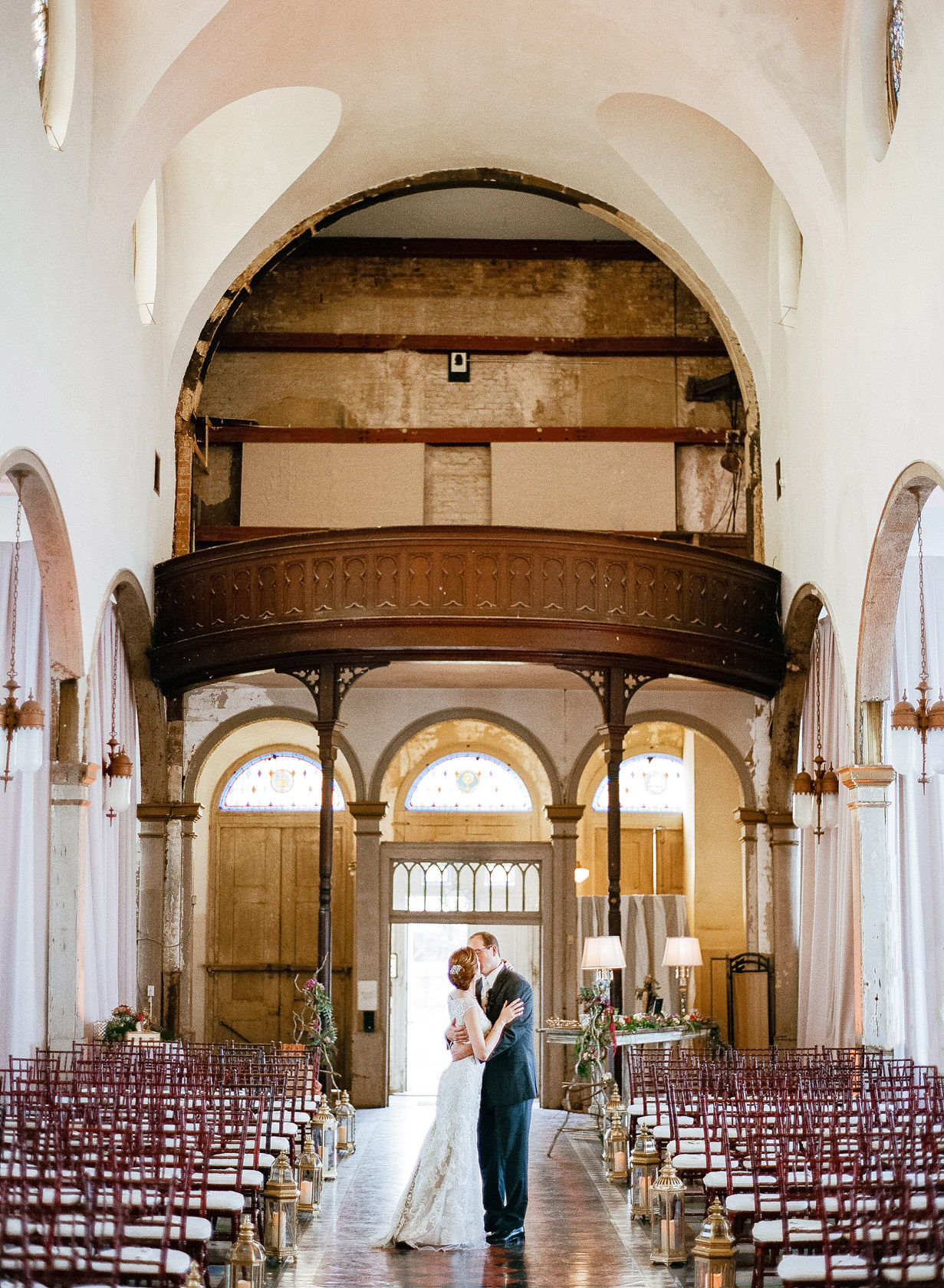 See Beth and Philip's wedding features here:
The Knot: 50 Wedding 50 States – A Traditional, New Orleans-style Wedding, At Marigny Opera House
Strictly Weddings – Enchanting Wedding in New Orleans
Woman Getting Married – An Elegant Southern Wedding at the Marigny Opera House
The Luxe Pearl – Marigny Opera House – Louisiana Inspiration
Reverie Gallery – Marigny Opera House Wedding in New Orleans
thank you!
for trusting us with your memories!