back to grid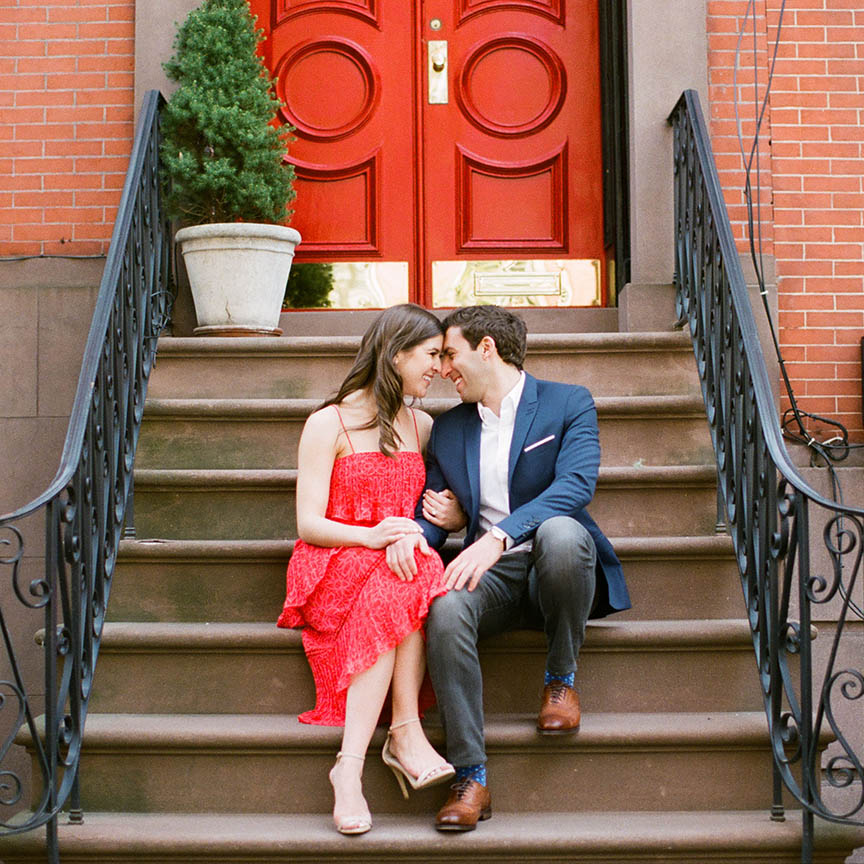 New York City Engagement | New York, NY | Jen & Zack
March 19, 2019
Jennifer & Zack won my heart from day one! We instantly connected, and felt like we'd been friends for an eternity. #WCW exists for woman crush Wednesday — I'll call it wedding crush couple Wednesday, as they're both so amazing! I was so excited when they asked Doug and I to come to New York for their New York City engagement photos, not only for the photos, but to get to know them even better before their wedding celebrations. They live in NYC, but were planning a destination wedding in New Orleans, where they first fell in love while attending undergrad at Tulane University.
Jennifer and Zack took us on a whirlwind tour of New York for our day together in the city. We began the day at Gramercy Park where Zack proposed. The cherry blossoms were in bloom and provided the most breathtaking backdrop! After the park we strolled along to Irving Place and then walked around the West Village, where we had to stop in for a sweet treat at Magnolia's Bakery. Next we continued our journey to Soho. We were all hungry for lunch by this point. Jennifer and Zack had picked a contemporary French restaurant, La Mercerie, for us all to enjoy. After we had refueled, it was time for some more fun. We made a stop or two along Crosby Street and then over to Central Park for some more blossoms.
To close out the day, Jennifer and Zack had a few more New York specialties up their sleeves. What better way to wrap an incredibly fun day than with ice cream at Morganstern's and Prince Street Pizza! They literally gave us a 'slice' of life in New York. We were all dying over the pizza, but Zack's smile said it all! It was the most incredible day spent with two people head over heels in love!
From chic trench coats to classic leather jackets, to fun dresses and comfortable sweaters, we also experienced a fashion journey throughout the portraits that exudes city living in one of the fashion capitals of the world. I promise you, you will also fall in love with this adorable couple, their easy love, and their contagious smiles. Enjoy!
Stay tuned…in  a few days we'll release more photos of the cherry blossom photos, along with the next set of dates for New York sessions!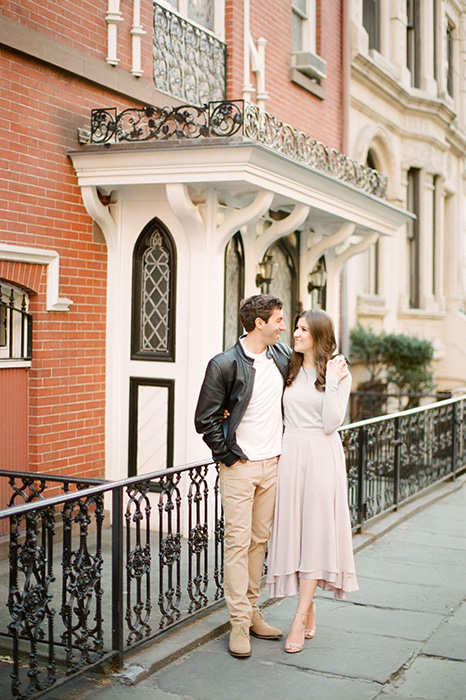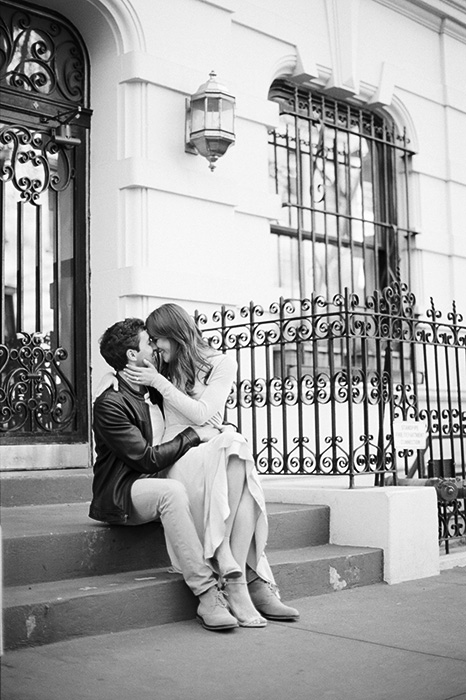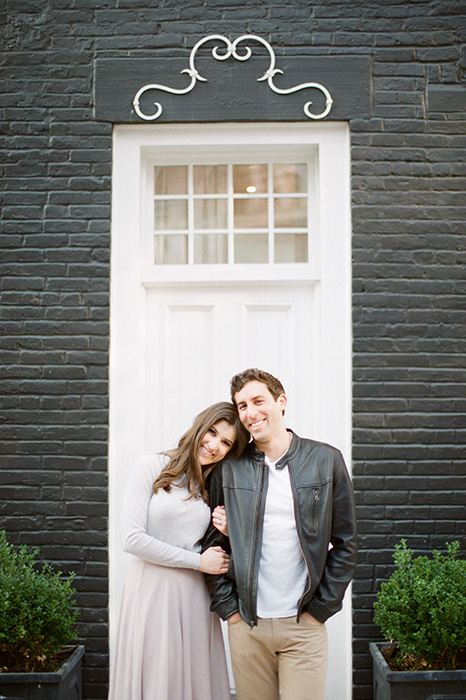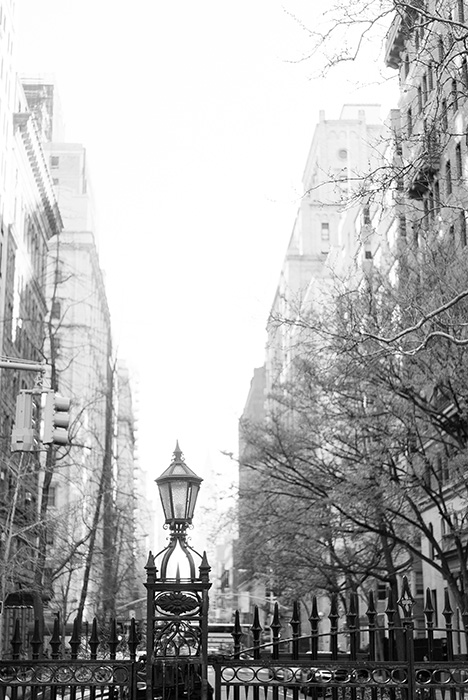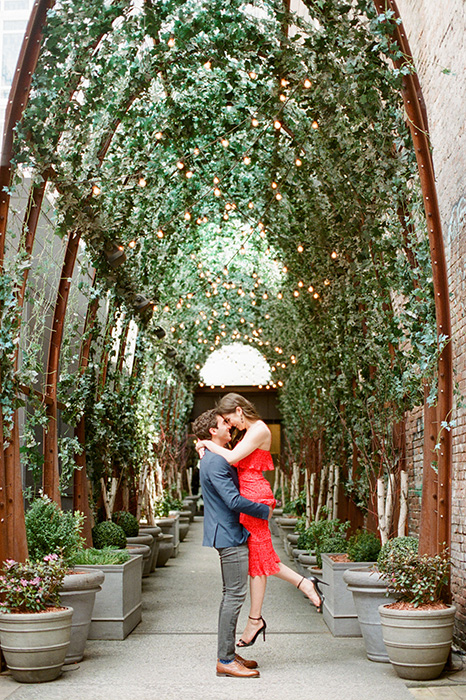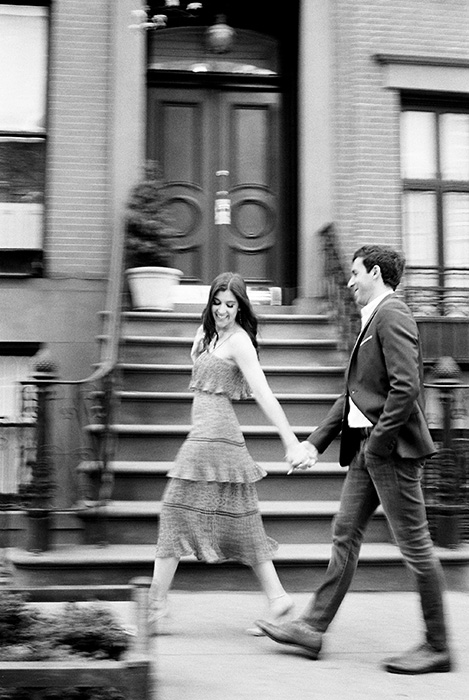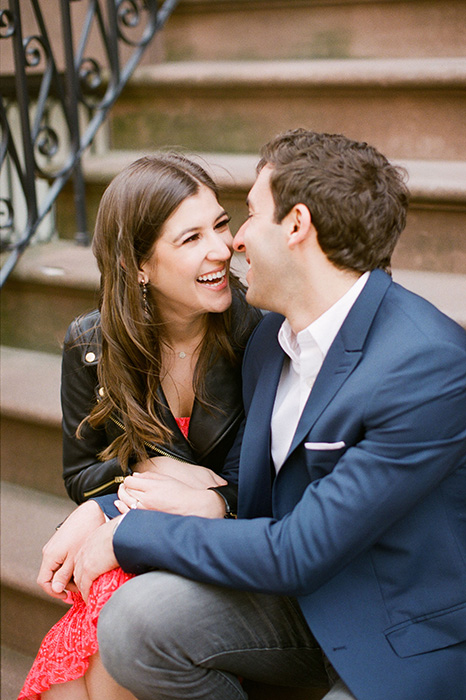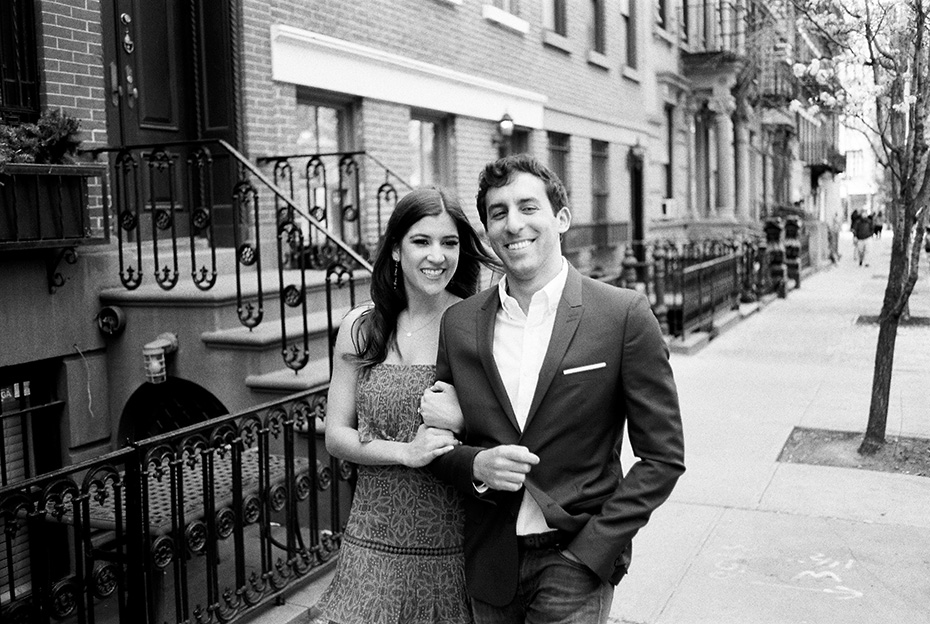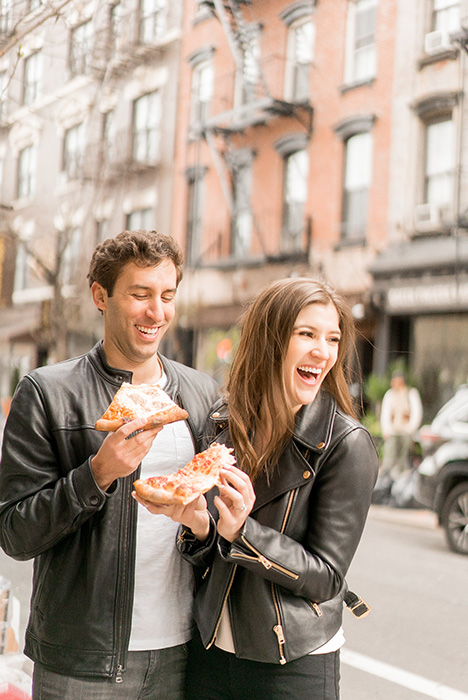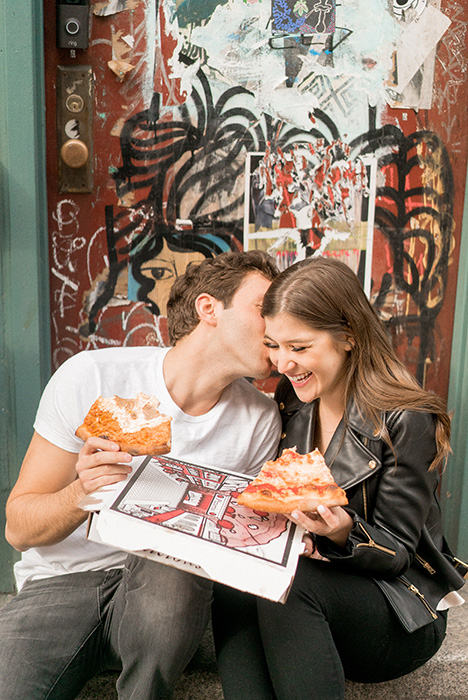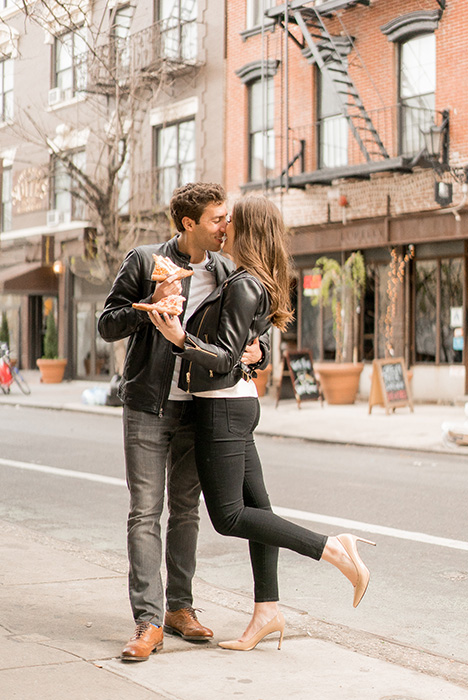 1. Baby blue slip dress (in Gramercy Park) – Cinq a Sept
2. Red tiered ruffle dress – Whistles @thisiswhistles
3. Pink skirt – Reiss @reiss
4. Blue sweater (Morgenstern's) – Club Monaco @clubmonaco @morgensternsnyc
5. Jeans – J. Brand @jbrandjeans
6. Leather Jacket – J. Crew @jcrew
7. Zack's blazer – Kooples @thekooples